Certifications and Partnerships
Atlantic.Net is committed to maintaining the highest service standards by establishing partnerships with industry-leading technology platforms and participating in respected Certification programs. We are proud to highlight our creative partnerships as follows:

Microsoft Certified Partner – Advanced Infrastructure Solutions Provider – MCSP membership is 26,000 strong worldwide and is considered one of the most important resources enabling Microsoft solutions. Microsoft Certified Solution Providers (MCSPs) are independent solution providers that offer and support Microsoft technologies to corporate, government, and small business clients. The MCSP Program is designed to increase members' technical competency and business proficiency.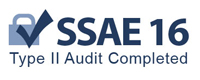 SSAE 16 (SOC 1) TYPE II (Formerly SAS 70) Certified – Atlantic.Net has successfully completed the SSAE 16 (SOC 1) TYPE II (Formerly SAS 70)Certification. A service auditor's examination performed in accordance with SSAE 16 (SOC 1) TYPE II (Formerly SAS 70) is widely recognized and signifies an organization has passed an in-depth audit of its control objectives and activities, which often include regulations over information technology and related processes. Our SSAE 16 (SOC 1) TYPE II (Formerly SAS 70) Certification confirms the reliability, security, availability, and processing integrity of the Managed Server Hosting, Dedicated Servers and Server Colocation provided through our world-class data center operations. SSAE 16 (SOC 1) TYPE II (Formerly SAS 70) is an internationally recognized auditing standard developed by the American Institute of Certified Public Accountants (AICPA) as a means of auditing and reporting the effectiveness of operations and controls of a service provider. It is considered an operational compliance benchmark for companies with the passage of the Sarbanes-Oxley Act of 2002.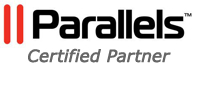 Parallels Certified Partner – Customers have full confidence in our abilities and infrastructure, knowing we are Parallels Certified Partners. This certification validates our expertise and demonstrates we are leaders in hosting and Cloud computing.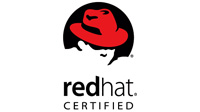 Redhat Certified Hosting Partner – Atlantic.Net is proud to be an integral player in the open source community and a Red Hat Hosting Partner. Our clients are confident in our Linux expertise, knowing most of our core network is powered by Linux and Linux Certified Engineers.

Mellanox Technologies – Mellanox Technologies (NASDAQ: MLNX, TASE: MLNX) is a leading supplier of end-to-end InfiniBand and Ethernet connectivity solutions and services for servers and storage. Mellanox products optimize data center performance and deliver industry-leading bandwidth, scalability, power conservation and cost-effectiveness while converging multiple legacy network technologies into one future-proof architecture. The company offers innovative solutions that address a wide range of markets including cloud computing, HPC, enterprise, mega warehouse data centers, Internet and Web 2.0. Founded in 1999, Mellanox Technologies is headquartered in Sunnyvale, California and Yokneam, Israel.

Kaspersky Platinum Partner – Kaspersky Endpoint Security for Business SELECT has been developed to combine world-class protection technologies and ease of management. Our Platinum Level Partnership with Kaspersky enables our clients to rest assured that their server infrastructure is protected by industry leading anti-virus protection.

Atlantic.Net is a founding member of The Cloud Advisory Council – The Cloud Advisory Council is a not-for-profit organization with the mission to develop the next generation cloud architecture, to provide cloud designers and IT managers with the tools needed to enable computing in the cloud, to strengthen the qualification and integration of cloud solutions and to provide best practices. The Cloud Advisory Council is led by a broad coalition of industry practitioners and corporations.

cPanel Certified – Atlantic.Net is a certified provider of cPanel software and services for reputable and professional standards in cPanel & WHM Linux-based troubleshooting and support.
Highly Skilled Certified Engineers
As a leader in cloud hosting and cloud computing, Atlantic.Net is proud to employ many of the premier engineers in the nation. In order to deliver the personalized service our customers deserve, our upper-level support personnel are divided into five areas of proficiency: Windows, Linux, Database, Networking, and Business Continuity (Backups) teams. We have industry certified professionals and aggressively promote continued education, (re)certification, and training programs to accomplish our objective of helping our customers achieve their goals.
Share with us your vision and goals and we will develop a cloud hosting solution tailored to your needs! Contact an advisor at 800.521.5881 or email us at websales@atlantic.net to get started today with a free cloud server trial!