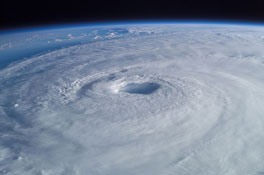 The 2013 Atlantic hurricane season officially began on June 1st, and since we have already witnessed devastating effects from one tropical storm, it would appear that the Gulf coast is very overdue for an active season. In fact, the United States Oceanic and Atmospheric Administration (NOAA) has released details regarding what they believe will be an extremely active season. According to their research, there is a 70% likelihood of 13 to 20 named storms this hurricane season, with three to six having the potential of becoming a Category 3 or higher. With these frightening numbers, how are you preparing your company's IT infrastructure for the storms ahead?
In order to ensure your IT operation continues to run smoothly even during the worst weather, it is highly recommended that your company creates and tests a detailed disaster recovery and business continuity plan. Items included in this recovery plan should include solutions for IT infrastructure damage, power outages and maintenance measures.
If you do not feel that your current IT solution can withstand a busy hurricane season, look no further than Atlantic.Net. We have almost twenty years of experience in establishing and testing security measures to ensure that data remains secure and operations continue even when unexpected disasters occur.
Atlantic.Net is recognized by disaster recovery professionals for our hurricane-proof data center staffed 24/7/365 with backup generators and multiple redundant connections so you can stay online. Don't lose business because of a storm—be prepared! To learn more about services offered by Atlantic.Net, contact us at 1-800-422-2936 today.