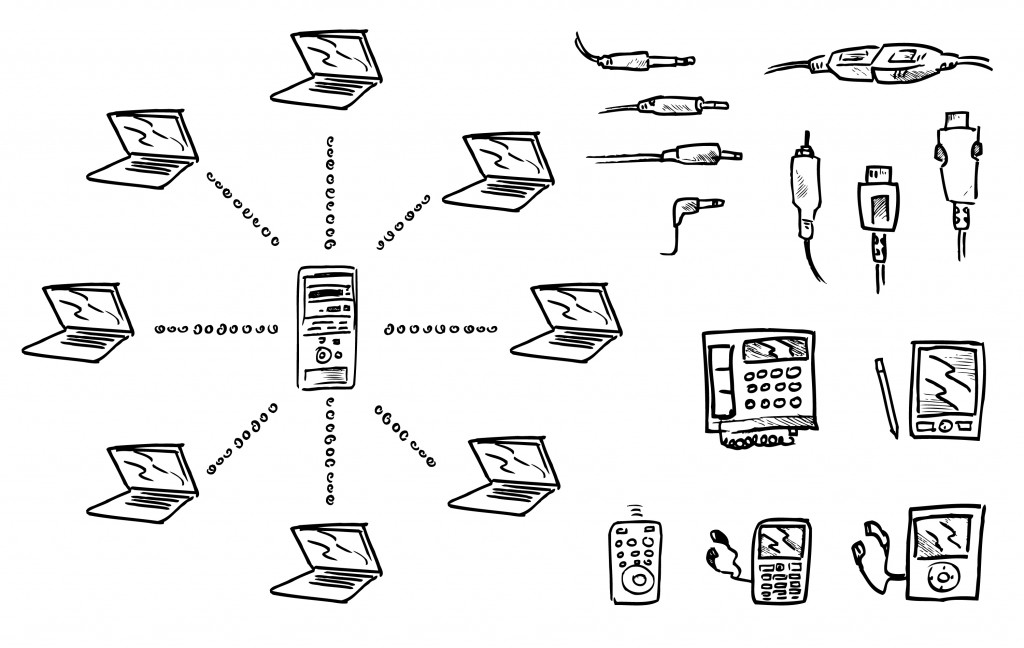 Using virtual private server hosting has manifold advantages over shared hosting, without the costs associated with dedicated hosting. As with a dedicated package, you can customize the applications on your VPS to fit whatever specifications you need. The resources on the physical server – or multiple servers in the case of VPS cloud hosting – are allotted equitably across the various VPS accounts.
Your site will generally have more storage room, better speed, and higher reliability for both you and your customers. It's a great way to increase performance while maintaining affordability.
Finding the right VPS hosting provider, though, can be challenging. Asking the following questions can help you make the right decision so that you don't end up tied to an unsatisfactory company.
10 VPS hosting provider questions
1.    What number of accounts use one server?
If your VPS hosting provider doesn't incorporate cloud hosting into the package, all of your resources are on one server with a number of other businesses. You want companies that allow you ample space rather than packing in as many clients as possible.
2.    Do you divide resources equally or distribute as needed?
The primary issue that can arise with VPS hosting is accessibility to resources. There are two different ways to resolve the needs of the various VPS servers at play. One is to divide all of the resources equally upfront. Another option for the web host is to manage resources via an administrative application, allotting RAM and CPU and bandwidth on a moment by moment basis, providing it based on demand at any given point.
3.    What virtualization software is used?
Virtualization is a broad term. You want to know what virtualization program is dividing the server into its VPS components. Examples include Xen, KVM, and Vmware. Once you know what program is being used, then you can determine the type of virtualization running the VPS environment. There are three types of virtualization for servers – OS-level virtualization, full virtualization, and paravirtualization. Read up on the various ways of creating a VPS, and Google the application to verify the virtualization type: that way you know exactly what you're getting.
4.    What's the RAM?
Just looking at the price of a VPS will not tell you the whole story. Virtual private servers vary widely in terms of their resources: RAM (random access memory), CPU (central processing unit), and bandwidth.
RAM levels dictate the amount of data that can be held in temporary memory prior to utilizing storage space on the server.
5.    What's the CPU?
CPU levels dictate how quickly data can be processed and then transferred to the appropriate destination. CPU is fundamental, because time is money, and your users know that. While 9 in 10 online users are willing to wait for a download that takes 10 seconds, only 1 of those people will wait an additional 20 seconds for a similar download.
6.    What's the bandwidth?
Knowing the bandwidth, aka the network throughput, of your VPS will tell you the amount of data that can be transferred in and out at a given moment. If bandwidth on the physical hardware is low, and you aren't using a cloud-based VPS hosting provider, you can run into situations in which other accounts sharing the physical server with you are eating up bandwidth and giving your site poor performance.
7.    What's the price?
The reason this question is low on the list is that it's part of everyone's decision-making process, but the great disparity between one VPS hosting provider and another makes looking at features much more important initially. Per Hongkiat.com, you really want to be focused on the specs of the hardware and datacenter, and the various questions above, before you start considering price.
8.    How strong is the support?
What happens if your website goes down? You need to know that you have immediate access to problem-solvers that specialize in virtualization environments. Some hosting companies are truly support-focused and some aren't, regardless of how much every company brags about its customer orientation on its website. You want to know the hours support is available, by what methods of contact, and where the support team is based.
9.    What kind of machines do you use?
Similarly to the virtualization question or support question, you may have to do a bit of digging once you know the brands of servers used by the VPS hosting provider. Are the servers state-of-the-art and purchased as one piece, or are they customized out of cheap components?
10.    Do people like you?
Obviously the VPS hosting provider you are interviewing will probably not answer this question with, "I'm not sure." You need to check some customer reviews or even scan through social media hashtags to find out how happy people are with the company's services.
***
Those questions will give you a much better chance of partnering with a great VPS hosting provider. One thing you might want to consider combining with a VPS package is OS management, covered in our article, "What is Operating Systems Management?"
By Kent Roberts