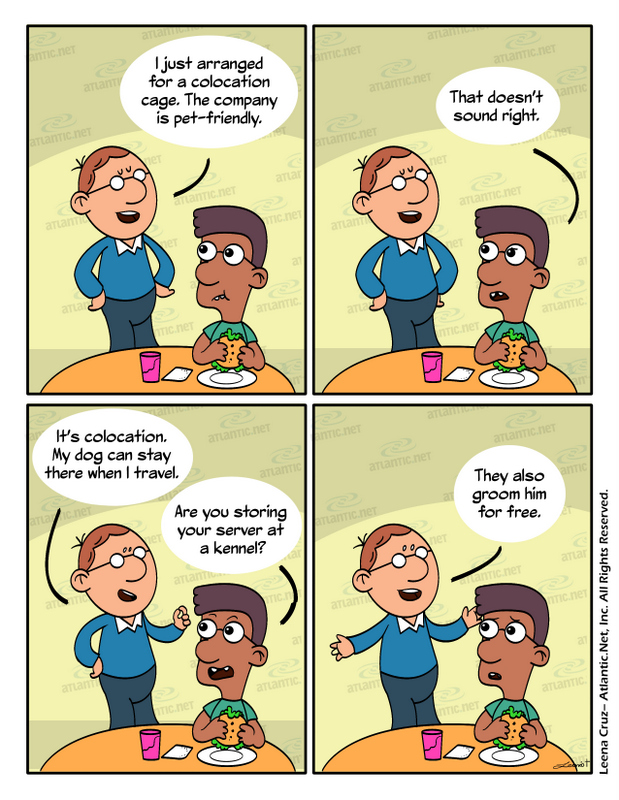 When you look into colocation, what you need to know to find the right data center is a more limited list than with web hosting because you are providing all the equipment yourself. However, a number of crucial questions beyond price remain. Top concerns are provided below, boiled down into ten questions, in two categories:
General data center questions
Questions related to hardware handling.
5 general questions for your colocation datacenter
Here are five key questions you should ask your datacenter, according to PC World:
What physical security checks are in place?
A datacenter, whether it is maintained in-house or used for colocation, should always fit the following parameters:
The building should be standalone so that security protocols can be applied building-wide.
The perimeter of the building should be at least 20 feet wide and should be surrounded by a fence.
It should not be immediately adjacent to the office of the business to which it belongs.
It should be outfitted with security cameras and staffed by guards who check photo IDs at two different positions.
How virtual are you?
This question applies less directly to colocation situations, but the answer is a good indicator that a datacenter is cutting costs in the right way. One of the easiest and safest ways for a web hosting and colocation facility to become more cost-effective is through virtualization. Find out what the ratio is between physical servers and virtual servers. PC World advises that you choose a datacenter with at least four times as many VPS servers (virtual private servers) as physical servers, preferably three times that figure.
How green are you?
Going green isn't just about environmental sustainability. It's about cost savings. A data center should always be striving for greater efficiency, and energy is an obvious place for continual improvements.
A strong and professional colocation center will be interested in any information that you or other third parties might have to provide on the subject. Facebook and other large organizations have made cogent suggestions to their utility companies, allowing greater efficiency for their data center climate systems. Your company may not be as large as Facebook, but your voice should still be heard.
How do you accomplish cooling?
If cooling is important to Facebook, it should probably be important to your business as well. All servers in a datacenter should reside in rooms that remain at 68-75°F (20-24°C) at all times. Servers and other hardware generate a massive amount of heat, so cooling typically represents 50% of a datacenter's overhead.
In the past, many colocation facilities cooled excessively, thinking they were erring on the side of caution, but low temperatures are not healthy for equipment either. You want the datacenter you choose to have climate control integrated with the server infrastructure. Sensors throughout the building should be monitored remotely, 24/7, by a well-trained staff of IT engineers.
What are your plans for disaster recovery?
Mitigating your risk of disaster is all about preparation. Data centers, like any businesses, don't like to overspend on any aspect of business (parts or labor), so DR (disaster recovery) does not always get the attention it deserves.
A great example of disaster recovery gone wrong is an incident that occurred at 365 Main, a highly respected Silicon Valley outfit, in 2007. Although the company claims to this day it is "the world's finest datacenter experience," when the lights of its San Francisco datacenter went out seven years ago, 40% of its client were negatively impacted. The company stated that it needed eight working diesel generators for disaster situations, and although it had ten in place, three didn't start due to a failure in an electronic controller. However, equipment failures also represent failures in routine maintenance.
5 datacenter questions regarding equipment handling
A specific concern related to colocation arises if and when the datacenter needs to move your equipment, such as when it is first installed. Data Center Knowledge provides five questions related specifically to safe handling of servers:
Does the colocation facility foresee any issues related to the weight of your servers or the height of your racks?
How wide are the aisles in the datacenter?
How many people will help to move the equipment?
What guidelines will be used to make sure that the equipment is properly aligned?
Will a server lifting system be used?
That last question is particularly crucial. Server racks can weigh as much as 500 pounds or more. You need to know exactly what's going to happen, because mistakes are sometimes made and become less likely with proper checks and balances. In one high-profile incident, IBM was sued for over $1 million when a server fell from a forklift it was using to transfer equipment within one of its data centers.
1 question for you
Are you in need of a redundant and robust colocation solution? Choose a colocation partner that has 20 years of experience and a datacenter that is certified to meet the standards of SSAE 16 (SOC 1) TYPE II: Atlantic.Net.
By Brett Haines; comic words by Kent Roberts and art by Leena Cruz.