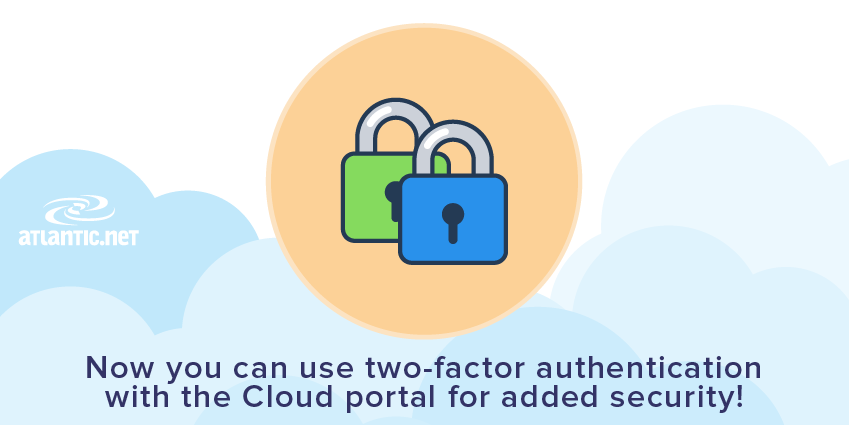 We are excited to announce the release of a new feature called Two-Step Login (aka: Two-Factor Authentication, 2TFA, TFA). This new feature provides you an extra layer of security when accessing your Cloud account via the Atlantic.Net Cloud Portal.
What is Two-Step Login?
When you enable Two-Step Login, you'll be required to provide a username and password like you normally do plus a randomly generated verification code.
You'll be able to get the verification code by text message or by using a simple authenticator app for a smartphone.
How it helps protect your account
Most services only have one layer of security to protect user accounts: a password. With Two-Step Login, even if a bad guy hacks your password, he'll still need your phone to get into your account.