Trusted By Over 15,000 Businesses
Managed Continuous Data Protection Backup Service
Atlantic.Net's Managed Continuous Data Protection (CDP) Backups provide fast, economical, disk-based server CDP backup solutions for a wide variety of environments, including backups in environments that run on multiple platforms with different technologies and OS.
Why Choose CDP Backup Service?
CDP Backups are implemented at the block-level to read data directly from the disk, bypassing the complex file system. The backups are incremental, creating and keeping a set of freshly saved information available for quick and easy access. Depending on your policy, CDP Backups will preserve many retention points, allowing you to control the number of data save points within a specified period of time. In the event of a crash, our Bare Metal Restore will completely recover your server with all of its contents, including pre-set functionality.
Choosing Atlantic.Net to Manage Your Backups
After creating a copy of your server data, our Managed CDP Backup service will begin to seamlessly track and save changes to your data without impeding performance. We store unique disk blocks without overlap to ensure an optimal use of your storage volume. This approach reduces backup time blocks from hours to minutes, allowing it to run in the background and eliminating the need for laborious and lengthy backups.
With Atlantic.Net's Managed CDP Backups, you can preserve up to 30 retention points over 30 days, giving you flexibility and control over your data when you need it. We can install and manage CDP backup on both Windows and Linux physical as well as cloud servers via a private network, keeping your web traffic optimal. The solutions we offer scale across multiple servers, making it easy for organizations to operate on any budget.
Managed CDP Backup Features
Atlantic.Net offers backups for the most common enterprise level virtualized platforms, including VMware, Hyper-V, Citrix Xen, XenSource, Virtuozzo and KVM, covering Exchange and SQL Servers.
Data Retention Policies
Choose from a variety of replication settings to automatically merge and recycle storage to match your custom data retention policies. Disk Safe Verification: Reduce the need for test restores with corruption monitoring and safety verification.
---
Recovery Point Archiving
Set data archiving intervals according to your corporate and regulatory requirements. Experience optimized security with AES-256 Disk Safe Encryption, which protects your data stored in backups and shared over the network - vital for demanding server setups like HIPAA-compliant cloud hosting.
---
Bare-Metal Restore
Rest easy knowing that in the event of a disaster, entire contents of your server can be restored in minutes by bypassing the file system and streaming blocks directly to disk.
---
Point-in-Time Snapshots
Protect your locked or open files with point-in-time snapshots of disk volumes for all Windows (Microsoft Volume Shadow Copy) and Linux (Linux Hot Copy Technologies) systems.
---
Powerful File Excludes
Add rules and customize CDP backups by selecting files or file types that can be excluded from your data protection policy. Industrial Strength Storage: Archive up to 64TB of recovery points per disk. On-disk journaling passes the ACID test and recovers automatically from crashes and product failure.
---
Portable Storage Backups
Our CDP backup service lets your data move with you with Portable Disk Safe technology in the event of business relocation.
---
Dedicated to Your Success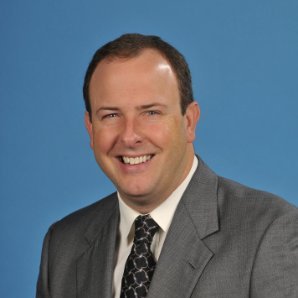 – Jason Coleman
VP of Information Technology, Orlando Magic
"After evaluating a range of managed hosting options to support our data operations, we chose Atlantic.Net because of their superior infrastructure and extensive technical knowledge."

- Erin Chapple
General Manager for Windows Server, Microsoft Corp.
"Atlantic.Net's support for Windows Server Containers in their cloud platform brings additional choice and options for our joint customers in search of flexible and innovative cloud services."
Share your vision with us and we will develop a hosting environment tailored to your needs!
Contact an advisor at 888-618-DATA (3282) or fill out the form below.
© 2019 Atlantic.Net, All Rights Reserved.
We use cookies for advertising, social media and analytics purposes. Read about how we use cookies in our updated Privacy Policy. If you continue to use this site, you consent to our use of cookies and our Privacy Policy.