Trusted By Over 15,000 Businesses
Managed Consulting Services
In addition to providing hosting solutions bolstered with deep security, Atlantic.Net offers its clients a comprehensive suite of 4-Tiered Managed Consulting Service packages ('CAP'). The type of system architecture your enterprise operates within and the extent of support it therefore requires will determine the level of service suitable to your unique need.
Tier 1 CAP
This Tier covers the basic layer of support that includes click/execute applications and rudimentary configuration changes. The service includes data migration using File Transfer Protocol (FTP) and covers installing free cross-platform FTP application Filezilla on Windows.
This level of CAP covers some configurations but only the most fundamental changes, such as installation of basic Windows application. Installing programs using the Yellowdog Updater (YUM), an open-source command-line package-management utility, is also available in this package. YUM allows for automatic updates, package and dependency management on RPM-based distributions.
---
Tier 2 CAP
Tier 2 is ideal for basic application management. It includes the installation and configuration of cPanel or Plesk to create a robust and streamlined web hosting environment to accommodate new sites, reseller accounts, email accounts, and DNS entries through a web-based interface.
Tier 2 level of service includes site migration for the above platforms as well as web server software such as Microsoft's Internet Information Services or the open-source cross-platform equivalent, Apache. This tier also includes installing and configuring applications that are under our Managed Scope of Support for Non-Managed customers.
This tier level of work will usually be completed by a Customer Support Technician, but basic tasks usually associated with Tier 1 work such as dialup and web hosting support will be completed by an SOC technician.
---
Tier 3 CAP
Tier 3 includes all of the above, as well as additional tasks best suited for high-level customized applications. This service will cover services such as recompiling kernels and setting up Heartbeat, a Linux-based portable cluster management program for high-availability clustering, and DRBD, a distributed replicated storage system for Linux.
Tier 3 CAP services also include the setup of hypervisors as a solution for failovers, High Availability and storage area network (SAN), which provides access to consolidated, block level data storage. We support the installation of both Type 1 and Type 2 hypervisors in this tier. Type 1 hypervisors include Xen, which allows for multiple computer operating systems to execute concurrently on the same hardware, and VMware ESXi, for deploying and serving virtual computers. Tier 3 also offers Type 2 Hypervisor setup such as Microsoft's Hyper-V, which runs on Windows OS.
To guarantee a robust level of service, Tier 3 support guarantees that the Customer Support Technician who will respond to support requests is highly skilled and well versed in the issue at hand.
---
Tier 4 CAP
On top of including all of the above tiers, Tier 4 support offers high-end services such as Border Gateway Protocol (BGP) routing, used to route traffic across the Internet. Primarily relevant to network administrators of large organizations that connect to two or more ISPs, BGP is essential to maintain fast connection and improve redundancy. Tier 4 service also includes database administration and repair, and compliance audits.
Tier 4 CAP work will be performed by a senior engineer and include the implementation of bleeding edge and high-end current technology.
---
Hosting in Multiple Data Centers
Dedicated to Your Success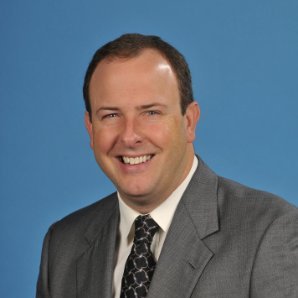 – Jason Coleman
VP of Information Technology, Orlando Magic
"After evaluating a range of managed hosting options to support our data operations, we chose Atlantic.Net because of their superior infrastructure and extensive technical knowledge."

- Erin Chapple
General Manager for Windows Server, Microsoft Corp.
"Atlantic.Net's support for Windows Server Containers in their cloud platform brings additional choice and options for our joint customers in search of flexible and innovative cloud services."
Share your vision with us, and we will develop a hosting environment tailored to your needs!
Contact an advisor at 888-618-DATA (3282) or fill out the form below.
© 2019 Atlantic.Net, All Rights Reserved.
We use cookies for advertising, social media and analytics purposes. Read about how we use cookies in our updated Privacy Policy. If you continue to use this site, you consent to our use of cookies and our Privacy Policy.