Trusted By
Database Hosting Solutions
Atlantic.Net's long track record in hosting databases includes installation, management, and monitoring. Combined with system performance, scalability, and security; our Database Hosting solutions offer high-speed data transfer and retrieval. Our solutions work with any kind of SQL platforms, proprietary or open source. Whether you use Microsoft SQL, PostgreSQL, IBM DB2, Microsoft Access, SQLite or MySQL; Atlantic.Net has your back. Working with our Atlantic.Net database specialists, we can help you with installing and setting up database services should you choose one of our managed solution packages.
At Atlantic.Net, we offer dedicated support throughout the installation process and can even assist you in moving your data from other locations. Our consultative approach and customized solutions will provide you with the ultimate flexibility when deploying your databases inside our Cloud and Dedicated Hosting ecosystems.
Use Case
Atlantic.Net's hosting solutions are perfect for websites experiencing high traffic volumes due to a spike in usage and uploads. In order to prevent crashes and web outages despite heavy usage, such businesses need the confidence that they will stay up and have the right kind of support and backups available to them.
When calling for stability and reliability, all while keeping costs low, we suggest using an easily scalable infrastructure, such as Atlantic.Net's Cloud Hosting. Our Cloud Hosting solutions will help you improve server response times, modulate traffic volumes, and reduce latency. This, in turn, will help maximize innovation and build customer trust.
Why Choose Atlantic.Net?
With Atlantic.Net's database hosting, you can run your business from anywhere. The airtight security, high levels of compliance, and added support will satisfy the strictest government regulations. With over 24 years of experience in computing and networking, Atlantic.Net excels in not only the most popular database technologies but in many emerging database technologies in the marketplace.
Choosing the right database and configuration is critical to having a hosting solution that is both sound and secure. You can rest easy knowing that Atlantic.Net's experts have world-class experience in the field and will get the job done right, thus providing you with total peace of mind.
Dedicated to Your Success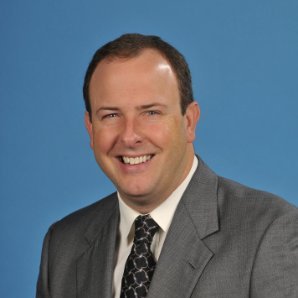 – Jason Coleman
VP of Information Technology, Orlando Magic
"After evaluating a range of managed hosting options to support our data operations, we chose Atlantic.Net because of their superior infrastructure and extensive technical knowledge."

- Erin Chapple
General Manager for Windows Server, Microsoft Corp.
"Atlantic.Net's support for Windows Server Containers in their cloud platform brings additional choice and options for our joint customers in search of flexible and innovative cloud services."
Share your vision with us and we will develop a hosting environment tailored to your needs!
Contact an advisor at 888-618-DATA (3282) or fill out the form below.
© 2018 Atlantic.Net, All Rights Reserved.
We use cookies for advertising, social media and analytics purposes. Read about how we use cookies in our updated Privacy Policy. If you continue to use this site, you consent to our use of cookies and our Privacy Policy.