Trusted By
HIPAA Business Associate Agreement (BAA)
According to The Health Insurance Portability and Accountability Act (HIPAA), there are two different types of organizations that must ensure compliance: covered entities and business associates. Atlantic.Net™ falls into the latter category, a third-party entity contracted to handle ePHI (electronic protected health information).
In order to both comply with the law and assure our clients that we're committed to keeping their information safe, we've drafted up a HIPAA Business Associate Agreement, or BAA. BAAs are a type of HIPAA-Compliant documentation that is critical to our relationship with healthcare firms and medical practitioners alike, as it firmly establishes the legal parameters for our use of ePHI. The following three components are central to this contract:
Business associate's role – the exact nature of the third party's interaction with the healthcare data, including any forms of use and disclosure.
Limitations – the prohibition of the third-party from any forms of use or disclosure not stated in the agreement.
Security requirements – the necessity for extensive security technologies and protocols to guard against any unauthorized use or disclosure.
In conjunction with our SOC 2 TYPE II and SOC 3 TYPE II certified data center, our BAA documentation shows that we're committed to keeping the private healthcare information of our clients both safe and secure. Moreover, BAAs show that we're willing to go beyond the minimum standards of compliance established in HIPAA. Healthcare organizations that choose us as a host have the peace of mind that can only come from knowing that they're partnered with a veteran - and one that's completely committed to their best interests, at that.
For more information about our HIPAA Business Associate Agreement or to request a copy of our agreement, please contact us today!
This page was updated on December 6, 2018.
Highly Available Infrastructure
Business Associate Agreement
Fully Managed Firewall
Intrusion Prevention System
IP Reputation
Blended Bandwidth
Linux & Windows Servers
Antimalware Protection
Vulnerability Scans
Encrypted Backup, Storage, & VPN
Log Management System
Dedicated to Your Success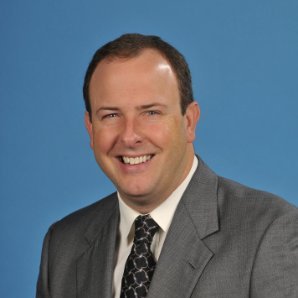 – Jason Coleman
VP of Information Technology, Orlando Magic
"After evaluating a range of managed hosting options to support our data operations, we chose Atlantic.Net because of their superior infrastructure and extensive technical knowledge."

- Erin Chapple
General Manager for Windows Server, Microsoft Corp.
"Atlantic.Net's support for Windows Server Containers in their cloud platform brings additional choice and options for our joint customers in search of flexible and innovative cloud services."
Share your vision with us and we will develop a hosting environment tailored to your needs!
Contact an advisor at 888-618-DATA (3282) or fill out the form below.
© 2019 Atlantic.Net, All Rights Reserved. Cookies Settings
We use cookies for advertising, social media and analytics purposes. Read about how we use cookies in our updated Privacy Policy. If you continue to use this site, you consent to our use of cookies and our Privacy Policy.