How to Install Openfire on Ubuntu 14.04
0 Comments
Verified and Tested 12/30/15
Introduction
Ever wanted to run your own private chat service, either for business or personal use? Openfire is a fantastic open source XMPP instant messaging server that will allow you to do just that.
Prerequisites
– You will need a server with root privileges. If you do not have a server already, you can spin up one of our industry-leading Cloud servers in under 30 seconds.
Getting Ready
Before we begin, update the repo metadata with the following command:
apt-get update
Openfire has one dependency, Java Runtime Environment. Run the following to install:
apt-get install openjdk-7-jre
 Installing Openfire on Ubuntu 14.04
Head over to the Openfire download page. You will want to download the Debian specific package.
---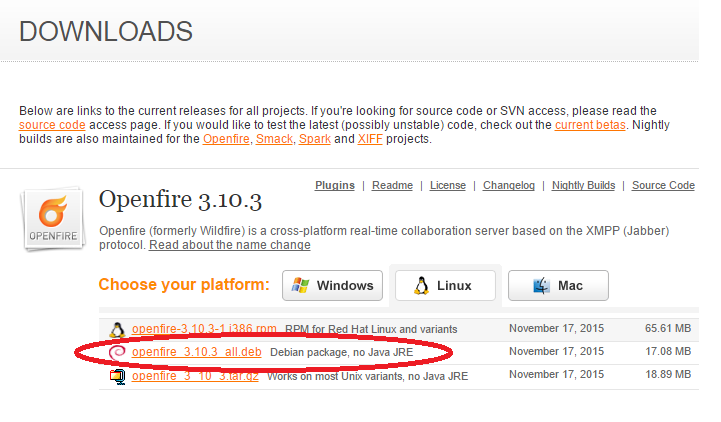 ---
Once you have the file downloaded to your workstation, upload it to the cloud server using an SFTP client of your choice. Some good examples are FileZilla and WinSCP. For more information on uploading files via SFTP, click HERE.
To install the newly uploaded openfire package, use the following command:
dpkg -i openfire_3.10.3_all.deb
Now open your web browser and begin the web-based setup wizard by going to the following URL, substituting your server IP address:
http://YOUR-SERVER-IP:9090/setup/index.jsp
Follow the guided setup to complete the install of Openfire. Most of the values can be left as default unless your situation calls for it.
---

---
For the sake of simplicity, under Database Settings choose "Embedded Database". This is the easiest and fastest way to get up and running. If you are running an external database, choose "Standard Database Connection" and input your database connection parameters.
---

---
Choose an email address for the Administrator account and set a strong password.
---
---
That's it! Now log in to the admin console with the username "admin" and the password you chose.
---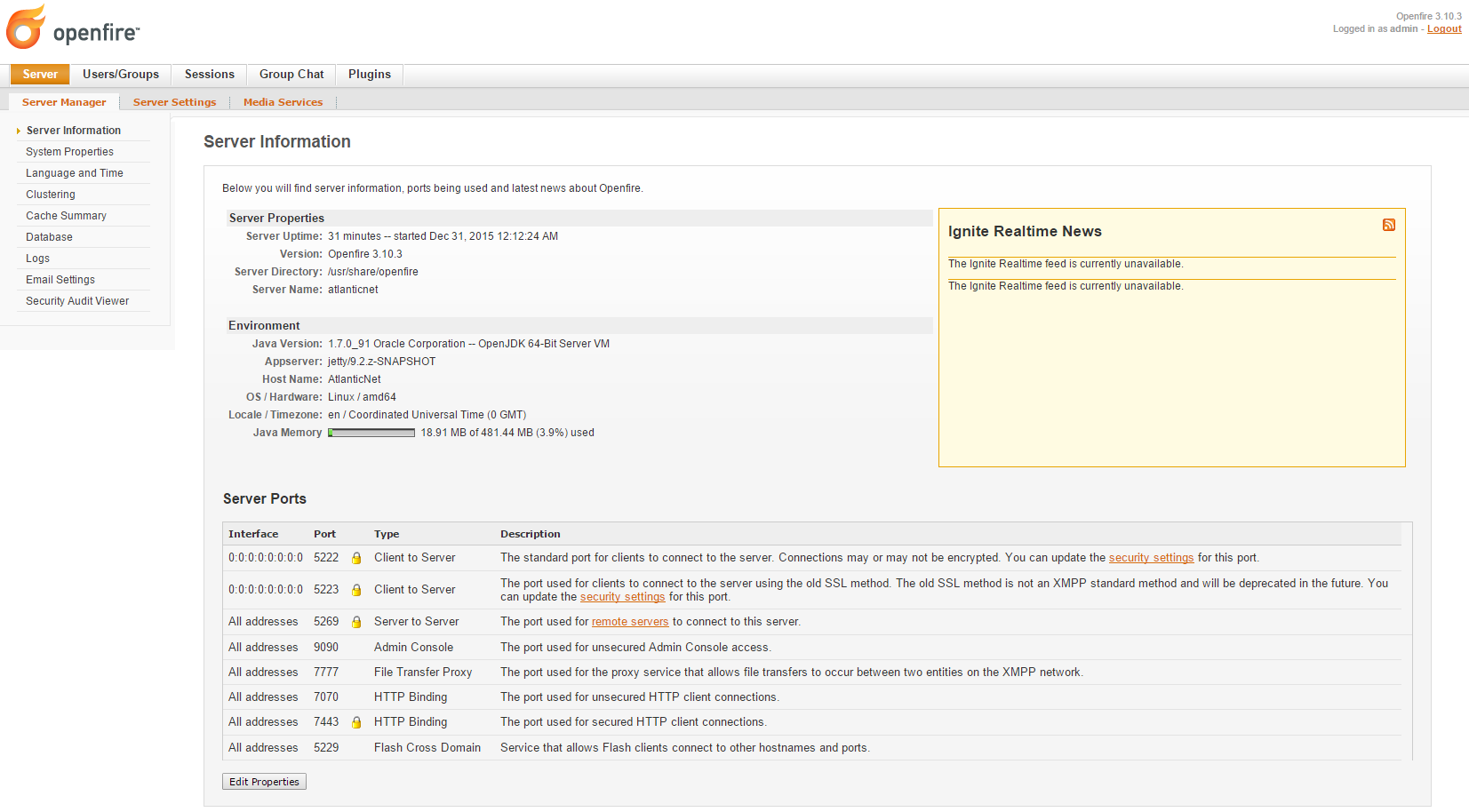 ---
To access the console in the future, simply login via the following URL:
http://YOUR-SERVER-IP:9090/login.jsp
Now you can create a chat room and connect to it with your favorite XMPP chat client. Enjoy! Please check back here for more updates, and learn more about our reliable HIPAA-compliant cloud hosting solutions.
Start Your HIPAA Project with a Free Fully Audited HIPAA Platform Trial!
HIPAA Compliant Compute & Storage, Encrypted VPN, Security Firewall, BAA, Offsite Backups, Disaster Recovery, & More!
Start My Free Trial
---
Looking for HIPAA Compliant Hosting?
We Can Help with a Free Assessment.
IT Architecture Design, Security, & Guidance.
Flexible Private, Public, & Hybrid Hosting.
24x7x365 Security, Support, & Monitoring.
Contact Us Now!
---
---
Case Studies
White Papers
Resources
---
---
Recent Posts