Trusted By Over 15,000 Businesses
IaaS Hosting from Atlantic.Net
Setting-up and managing a traditional data center can be complicate and costly for most organizations. IaaS hosts can deploy and manage hardware, software, servers, storage, and other infrastructure components quickly, enabling them to focus on building a product instead of infrastructure maintenance. Atlantic.Net provides Infrastructure as a Service (IaaS) Hosting plans, backed by a network of six world-class data centers and business essential managed services.
Why Use Atlantic.Net's IaaS Hosting Solution?

IaaS Customization
We provide fully scalable and customized IaaS hosting, backed by our strategically expanded and enhanced Cloud and Dedicated hosting platforms supporting multiple operating systems. We also support HIPAA and HITECH compliant hosting arrangements.

Hosting Experience
Leverage our expertise in networking, cloud and managed services, backed by over 24 years of industry experience.

Trust
Your "peace of mind" is our utmost priority. We are proud to be your tested and trusted service provider since 1994.
Atlantic.Net is on the forefront in providing top-notch infrastructure hosting to various industries across the globe. By choosing to work with us on an IaaS plan, you are choosing time-tested skill and leadership that has positively impacted the bottom line of many multinational corporations.
Get started with our world-class IaaS Hosting Service. With Atlantic.Net IaaS Hosting, you will:

Save
Avoid paying for and managing hardware while still reaping the benefits of its use. You won't have to purchase or lease hardware and avoid equipment shipping and storage costs, maintenance, and management.

Produce
With reduced logistical and financial barriers to any given market, you can roll out products and services on a more practical timeline.

Innovate
Take advantage of narrow windows of opportunity by utilizing the flexibility of virtual infrastructures for testing and faster deployment.

Scale
Startups pay as they grow without incurring initial outlay of capital for equipment and full-time management.

Be flexible
Manage your IaaS system from anywhere, increasing or decreasing computing power and infrastructure, as needed.

Be location independent
Moving a business becomes easier when IaaS — rather than traditional hardware infrastructure — provides the computing backbone.
Atlantic.Net Managed Services
Dedicated to Your Success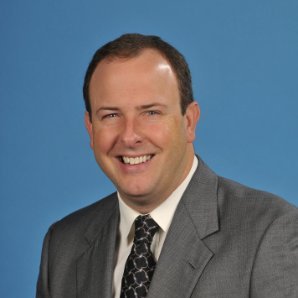 – Jason Coleman
VP of Information Technology, Orlando Magic
"After evaluating a range of managed hosting options to support our data operations, we chose Atlantic.Net because of their superior infrastructure and extensive technical knowledge."

- Erin Chapple
General Manager for Windows Server, Microsoft Corp.
"Atlantic.Net's support for Windows Server Containers in their cloud platform brings additional choice and options for our joint customers in search of flexible and innovative cloud services."
Share your vision with us, and we will develop a hosting environment tailored to your needs!
Contact an advisor at 888-618-DATA (3282) or fill out the form below.
© 2019 Atlantic.Net, All Rights Reserved.
We use cookies for advertising, social media and analytics purposes. Read about how we use cookies in our updated Privacy Policy. If you continue to use this site, you consent to our use of cookies and our Privacy Policy.