Trusted By Over 15,000 Businesses
Managed Intrusion Prevention
Manage and monitor your network traffic to prevent and detect unusual traffic
Our intrusion prevention system (IPS) is a piece of software that monitors network traffic for activity that strays from usual conduct and violates policy. For example, a login after midnight combined with an export of a large amount of data could warrant an alarm. While an IDS (intrusion detection system) is limited to detecting and reporting on unusual activity inside the perimeter, an IPS is also able to shield a network from hacking attempts by helping the firewall prevent attacks. This helps detect intruders and excise them before they get to work, as well as prevent new intruders from coming in.
About Intrusion Prevention Systems
Any detected activity or violation is typically reported either to an administrator via reports or collected centrally using a security information and event management (SIEM) system depending on the customer's requirements.
IPS evaluates a suspected intrusion or anomaly once it has taken place and signals an alarm, differently from a firewall that looks outwardly for intrusions in order to stop them from happening.
IPS also watches for attacks that originate from within a system, as opposed to a Firewall that limit access between networks to prevent intrusion and do not signal an attack from inside the network.
Detection, Prevention and Blocking
24/7 network monitoring to prevent abnormal activity from suspicious sites and suspect administrators access to sensitive areas.
Packet Logging and Reporting
Traffic interceptor to analyze content passing on the network and in-depth in-network reporting.
IDS Real-time Traffic Analysis
Quickly detect and patch-up system vulnerabilities by continuous traffic analysis and breach prevention.
Protocol Analysis
Access to forensic tools to determine system vulnerabilities that led to a compromise.
Flexible Configurations
Choose from a variety of custom configurations to match your unique system needs.
Content Searching & Matching
Identifies suspicious network behavior or an anomaly that could lead to a harmful exploit using real-time alerts.
Why Choose Atlantic.Net Managed Intrusion Prevention Systems
To keep your network safe from attackers, Atlantic.Net uses a Cisco-developed packet analyzer Snort that scans your network traffic for malicious activity. As an open source network intrusion prevention system, this software is capable of performing real-time traffic analysis, packet logging on IP networks, protocol analysis, content searching/matching, and can be used to detect a variety of attacks.
When you choose to work with Atlantic.Net, you can rest assured that your system will be protected with state-of-the-art IPS software. Our team will install and configure the software on your behalf and monitor your network for operating system fingerprinting attempts, common gateway interface, buffer overflows, server message block probes and stealth port scans. You will not have to be concerned about updates and reporting. While your mind is free to innovate, Atlantic.Net will ensure your systems are running safely and smoothly.
Our Data Centers Certifications
Dedicated to Your Success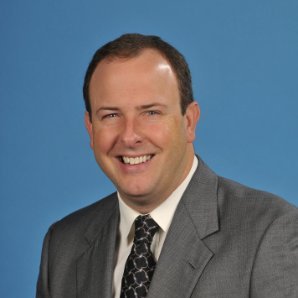 – Jason Coleman
VP of Information Technology, Orlando Magic
"After evaluating a range of managed hosting options to support our data operations, we chose Atlantic.Net because of their superior infrastructure and extensive technical knowledge."

- Erin Chapple
General Manager for Windows Server, Microsoft Corp.
"Atlantic.Net's support for Windows Server Containers in their cloud platform brings additional choice and options for our joint customers in search of flexible and innovative cloud services."
Share your vision with us and we will develop a hosting environment tailored to your needs!
Contact an advisor at 888-618-DATA (3282) or fill out the form below.
© 2019 Atlantic.Net, All Rights Reserved.
We use cookies for advertising, social media and analytics purposes. Read about how we use cookies in our updated Privacy Policy. If you continue to use this site, you consent to our use of cookies and our Privacy Policy.