Trusted By Over 15,000 Businesses
Verify and authenticate users' identities before granting access to your server environment. Our simple and secure Multi-Factor Authentication Service is the easiest way for users to verify their identity before being granted access to your Linux (SSH) and Windows Servers (RDP).
What is Multi-Factor Authentication Service (MFA Service)?
Multi-Factor Authentication Service (MFA Service) requires two or more methods (also referred to as factors) to verify your identity. These factors can include something you know - like a username and password, plus something you have - like a smartphone app to approve authentication requests.
Why do I need Multi-Factor Authentication Service (MFA Service)?
Multi-Factor Authentication Service (MFA Service) is one of the best ways to protect against remote attacks such as phishing, social engineering, weak or stolen credentials, and other attempts to take over or hijack your accounts.
By integrating Two-Factor Authentication Service with your Linux and/or Windows Servers, attackers are unable to access your accounts without also possessing your physical device (smartphone, etc.) needed to complete the second factor.
Did you know?
An employee or contractor is responsible for 2 out of 3 insider threat incidents.
Negligence based insider threats cost on average $3.8 million per year.
52% of users re-use their password for multiple logins.
How does the Multi-Factor Authentication Service work?
During the login process, a verification code will be required in addition to a user's username and password. This adds an extra layer of security to their account. Even if someone else obtains their password, it won't be enough for them to sign in with the compromised credentials.
Verification Methods
The verification code can be received by text message, phone call, or by using a simple authentication app on your smartphone. Verification codes can even be received when the user's phone has no cell signal.
Administrators can choose from one or more available methods to verify their users:
SMS Passcodes
A passcode sent to your phone via SMS. Simply enter the code into the login prompt.
Phone Callbacks
Simply answer a phone call and press any key to complete the login process.
TOTP Passcodes
Open an authentication app on your smartphone and simply enter the displayed code into the login prompt. These are known as time-based one-time passcodes (TOTP).
Bypass codes
Useful for lost devices or to provide single event access for contractors.
Atlantic.Net's Managed Multi-Factor Authentication
Atlantic.Net provides top quality multi-factor authentication service in the form of a convenient single sign-on. Once cleared, the user gains access to enterprise files and applications; both on-premise and in the cloud. Besides verifying the identity of each user, the system diagnoses the health of each device. By establishing the presence of vital security controls and checking for out-of-date software, the system can easily block high-risk or infected machines or devices.
Our verification process gives you control over enforcing stricter access policies, such as setting up gateways that require software updates to login. This allows you to lower your vulnerabilities and minimize access to your confidential data by people, software, and hardware.
Managed Multi-Factor Authentication Features
Atlantic.Net's multi-factor authentication service feature integrates with most on-premise and cloud apps, such as Office 365, Salesforce, Box, Dropbox, Google, Slack, and DocuSign. Export our SDK to project management apps, including Confluence, Jira, Splunk and Drupal, and client libraries, such as Python, Ruby, Classic ASP, and Java to further safeguard your information.
Easy Registration
Facilitate secure access and manage the logins of thousands of users via bulk user import, intuitive self-enrollment and other advanced admin capabilities, including APIs.
Protected Logins
Choose from several multi-factor authentication methods and set user access policies that match your organization's security needs.
Policy Enforcement
Set up role-based, custom access policies built on parameters that fit your needs.
Device Hygiene
Quickly identify unmanaged onsite and mobile devices and at-risk software.
Endpoint Access
Analyze security insights to differentiate corporate from personal devices, and control which endpoints can access which applications.
Attack Prevention
Identify and contain risky users by mapping software vulnerabilities on their devices via phishing simulator.
Endpoint Remediation
Automatically prompt users to update their own devices.
App Protection
Protect your cloud apps with secure logins and control which internal apps can be accessed by remote users.
Dedicated to Your Success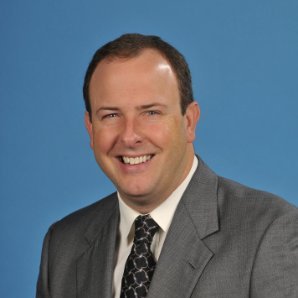 – Jason Coleman
VP of Information Technology, Orlando Magic
"After evaluating a range of managed hosting options to support our data operations, we chose Atlantic.Net because of their superior infrastructure and extensive technical knowledge."

- Erin Chapple
General Manager for Windows Server, Microsoft Corp.
"Atlantic.Net's support for Windows Server Containers in their cloud platform brings additional choice and options for our joint customers in search of flexible and innovative cloud services."
Share your vision with us, and we will develop a hosting environment tailored to your needs!
Contact an advisor at 888-618-DATA (3282) or fill out the form below.
© 2019 Atlantic.Net, All Rights Reserved.
We use cookies for advertising, social media and analytics purposes. Read about how we use cookies in our updated Privacy Policy. If you continue to use this site, you consent to our use of cookies and our Privacy Policy.