Trusted By
Storage Hosting Solutions
Our cloud storage hosting delivers cost-effective solutions for apps and services without compromising speed, security, and reliability. You can choose either our Dedicated or Cloud platform to host your most critical data, such as documents, video, and images, with added protection. We provide cloud based and dedicated storage solutions to fit your needs.
SAN (Storage Area Network)
Atlantic.Net's enterprise SAN solutions provide our clients with either a shared zoned area or a dedicated block level storage platform. Our resilient and redundant storage solutions provide fantastic IO and throughput capabilities whileproviding flexible, protected, and replicated storage.
Secure Block Storage (SBS)
Atlantic.Net's Secure Block Storage (SBS) is easy to use, highly redundant, easily accessible, and scalable. The system is ideal for running mission-critical applications that require robust and scalable block storage, as well as for running queries on databases that require low latency and high performance. For more information, click here to learn more about Secure Block Storage (SBS)
vSAN
Our vSphere native, VMware vSAN offering provides resilient, high-performance storage to pair with your Vmware based environment. VMware vSAN provides software defined storage for the ultimate flexibility for your hyper-converged infrastructure. This gives our clients a range of backing storage options for their VMware virtual environments, as we can rapidly present traditional, SSD, or flash tiered storage.
NAS (Network Attached Storage)
Our NAS solutions provide our clients with flexible and highly compatible file level network attached storage. NAS services are provided with strict permissions and protocols to protect client data and can be assigned to practically all the client's infrastructure.Our NAS solutions offer clients an extremely flexible storage option.
Why Choose Atlantic.Net Storage Solutions?
Whether you need scalability, geographic redundancy, reliable backup/data mirroring, or deduplication services to reduce your data footprint and costs, Atlantic.Net delivers all this plus the stability and security of working with an expert provider able to deliver advanced storage hosting solutions.
We ensure high availability, high performance, scalability, flexibility, and simplistic pricing, backed by our world-class infrastructure.
Atlantic.Net storage hosting solutions are ideal for running mission-critical applications and storing a large amount of user-generated data, media files, and data that requires encryption. Our hosting environment also accommodates large sets of critical financial or healthcare data that require strict security and compliance.
Dedicated to Your Success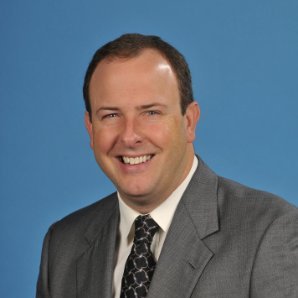 – Jason Coleman
VP of Information Technology, Orlando Magic
"After evaluating a range of managed hosting options to support our data operations, we chose Atlantic.Net because of their superior infrastructure and extensive technical knowledge."

- Erin Chapple
General Manager for Windows Server, Microsoft Corp.
"Atlantic.Net's support for Windows Server Containers in their cloud platform brings additional choice and options for our joint customers in search of flexible and innovative cloud services."
Share your vision with us and we will develop a hosting environment tailored to your needs!
Contact an advisor at 888-618-DATA (3282) or fill out the form below.
© 2018 Atlantic.Net, All Rights Reserved.
We use cookies for advertising, social media and analytics purposes. Read about how we use cookies in our updated Privacy Policy. If you continue to use this site, you consent to our use of cookies and our Privacy Policy.