Trusted By Over 15,000 Businesses
Trend Micro™ DEEP SECURITY
Take full advantage of the benefits of virtualization and cloud computing in both public and private environments, by leveraging Trend Micro DEEP SECURITY. Atlantic.Net's security experts deploy and manage Trend Micro DEEP SECURITY, which is a comprehensive platform for physical, virtual, and cloud servers designed to protect your data center and cloud workloads from breaches and business disruptions and help you achieve operational compliance.
Trend Micro Virtualization Security
Protects virtual desktops and servers against zero-day malware and network attacks, while minimizing operational impact from resource in-efficiencies and emergency patching.
Trend Micro Cloud Security
Enables service providers to offer a multi-tenant cloud environment with security policies that can be extended to cloud workloads and managed centrally with consistent, context-aware policies.
Flexible and Integrated Server Security
Consolidates all server security functions into a comprehensive, integrated, and flexible platform that helps manage and optimize protection across physical, virtual, and cloud servers.
The system features integrated modules such as anti-malware, web reputation, firewall, intrusion prevention, integrity monitoring, and log inspection to ensure server, application, and data security across all environments,
Why Choose Atlantic.Net to Manage your Trend Micro™ DEEP SECURITY?
SECURITY suite on your hosted server with Atlantic.Net. Our monitoring platform receives alerts and notifications from all centers in real time, which allows us to resolve issues immediately. The combination of hardware, software and service will ensure a round-the-clock in-depth protection to shield your system from attacks. We have been assisting organizations with our secure services since 1994, so you don't have to worry; you can rest assured that our Security Operations Center (SOC) stands ready to assist you 24/7/365, so that you can focus on your core business.
Trend Micro™ DEEP SECURITY Suite packages
Atlantic.Net can install and manage one of the following package on your hosted servers with Atlantic.Net:
Trend Micro™ DEEP SECURITY Anti-Malware Package:
Anti-malware integrates with VMware and other virtual environments to protect virtual machines against viruses, spyware and other malware. The package also comes with Web Reputation which strengthens protection against web threats to servers and virtual desktops. This package integrates with Trend Micro™ Smart Protection Network™ web reputation capabilities to safeguard users and applications by blocking access to malicious URLs.
Trend Micro™ DEEP SECURITY Network Security Package:
Intrusion Prevention (IPS) shields your system from global exploits and increases visibility into applications accessing the network. This achieves timely, intelligent protection against known and zero-day attacks and automatically delivers rules that guard the network against newly discovered vulnerabilities. The bidirectional stateful firewall decreases the attack surface of your physical and virtual servers, centralizes management of server firewall policy, and prevents Denial of Service (DoS) attacks.
Trend Micro™ DEEP SECURITY System Security Package:
By monitoring critical operating system and application files, such as directories, registry keys, and values, Integrity Monitoring detects and reports malicious and unexpected changes to files, the hypervisor and systems registry in real time. Log Inspection optimizes identification of key security events buried in log files across the data center, which the SIEM system correlates, reports and archives. Event tagging replicates actions for similar events across the entire data center, reducing cost, while agentless configuration adds security to virtual machines without adding footprint.
By choosing one of Atlantic. Net's Managed Trend Micro™ DEEP SECURITY packages, you are taking a stand to ensure you have the best defense system in place and a team of experts on board who have your best interests in mind. Our team will make sure all systems are running smoothly and are continually updated to meet the security challenges of the cyber landscape. Purpose-built for virtualized and cloud environments, our solution eliminates gaps to maximize your system performance according to your true need.
Dedicated to Your Success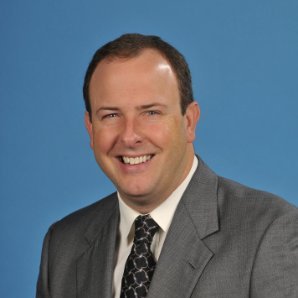 – Jason Coleman
VP of Information Technology, Orlando Magic
"After evaluating a range of managed hosting options to support our data operations, we chose Atlantic.Net because of their superior infrastructure and extensive technical knowledge."

- Erin Chapple
General Manager for Windows Server, Microsoft Corp.
"Atlantic.Net's support for Windows Server Containers in their cloud platform brings additional choice and options for our joint customers in search of flexible and innovative cloud services."
Share your vision with us, and we will develop a hosting environment tailored to your needs!
Contact an advisor at 888-618-DATA (3282) or fill out the form below.
© 2019 Atlantic.Net, All Rights Reserved.
We use cookies for advertising, social media and analytics purposes. Read about how we use cookies in our updated Privacy Policy. If you continue to use this site, you consent to our use of cookies and our Privacy Policy.