Choosing any type of hosting solution for your website and applications will undoubtedly get you started, but in order to maximize your budget and achieve your business goals, it is critical to choose the correct solution for your individual demands. In this blog post, we will analyze the differences between VPS and differences between VPS and cloud hosting to see which option is best for you.
A virtual private server (VPS) configuration provides a web-based machine that emulates a private, dedicated server. This option allows for complete configuration, customization and administration of the software and hardware.
Cloud hosting differs from VPS hosting in that the servers are shared amongst other customers, providing high quality resources that are billed strictly based on usage, not on a fixed rate. Additionally, the resources can be easily scaled as necessary.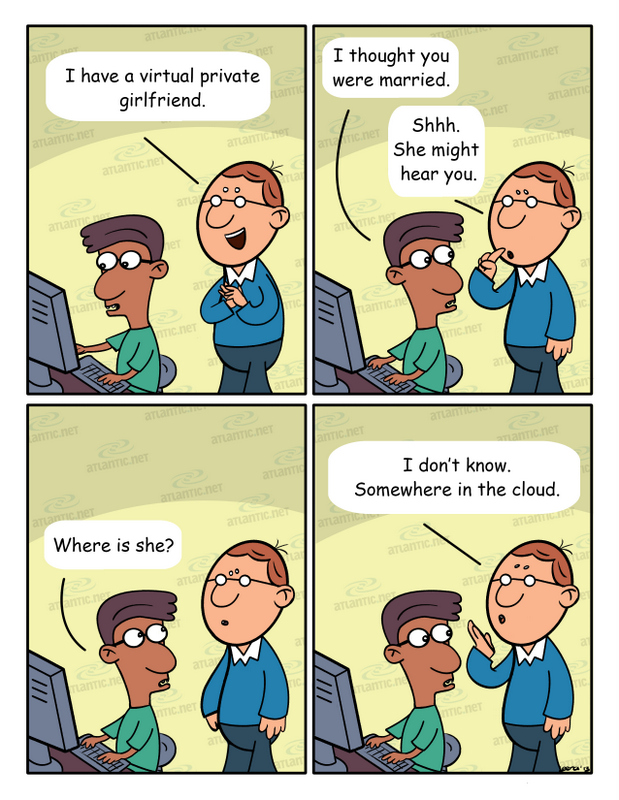 In terms of flexibility, a VPS solution allows customers to easily increase the resources required, including memory, processor speed and disk space. These resources must be installed on the server and can become expensive over time.
On a cloud server, resources available for upgrade include bandwidth, CPU usage and memory utilization. The cloud allows customers to scale necessary resources as appropriate—a significant advantage over VPS.
For those worried about security, a VPS provides premier security features. Security is greater with a VPS configuration than with a cloud solution because the server is installed in such a way that resembles that of a dedicated server solution. Data is stored within a defined partition of the server, so the location of secure data is centralized and protected.
The cloud is a great option because it provides resources that are available for distribution across a large number of machines, but this creates a great loss in terms of security. At this point in time, security and control within the cloud is highly unregulated and unstable, and it is not guaranteed that sensitive data will be partitioned to a specific portion of the machine as with a VPS. The lack of guaranteed security is a major disadvantage for the cloud.
Hosting providers usually bill virtual private servers on a fixed, monthly rate. The rate is based on a number of factors, including the amount of memory, CPU and disk space the machine consumes, along with extra features such as automatic backups. Even though this type of solution can be more expensive for those with higher resource needs, it does provide predictable billing. A VPS is ideal for websites that maintain regular traffic levels throughout the month.
Cloud customers pay a monthly fee that is based on the number of seats that require access to the particular applications and services provided by the hosting company and the resources utilized over the billing period. Conveniently, the charges are often billed down to the minute for easy breakdown. The billing system that the cloud provides is ideal for those who have unpredictable levels of traffic or for those who forecast unpredictable resource usage.
If you are highly versed in technical issues, it is important to note that a VPS will provide you with full control over your system. You will receive your own root and administrative access and will be able to remotely manage your machine through capabilities such as Secure Shell (SSH) and Remote Desktop Protocol (RDP). This capability allows you to install and configure applications or other services you would not have been able to on a shared cloud machine.
Additionally, a virtual private server typically allows for more CPU and memory resources than would be available on a cloud plan.
Of course, certain companies will benefit from a VPS solution, while others will benefit more from cloud hosting. Those that rely heavily on virtual private servers include reseller hosts, web design companies, domain investors and companies with low-resource consuming websites and applications. Websites with varying levels of traffic will benefit from a cloud solution, along with Software-as-a-Service (SaaS) providers, intensive application hosts and development environments.
As an Atlantic.Net client, you can build, test and deploy Windows or Linux virtual private servers in the cloud in just seconds. Simplicity, security, scalability and reliability are just a few features our VPS configurations provide. Our virtual private servers guarantee you full access to necessary memory, CPU, network and other resources as required and since they're in the cloud, you'll be able to instantly increase and decrease these resources as you wish.
Our cloud hosting solutions provide you with the flexibility and control you desire, backed by two decades of experience in networking and computing technologies. Our cloud servers are the best in the industry, backed by our 100% satisfaction guarantee. Instead of hosting your website and applications on old, clunky servers, power your infrastructure with our resources!
If you are interested in virtual private managed cloud servers or cloud hosting solutions provided by Atlantic.Net, contact us today for a free consultation. 1-800-521-5881
More About Atlantic.Net
Atlantic.Net offers world-class hosting solutions, including VPS hosting services.
Get A Free To Use Cloud VPS
Free Tier Includes:
G2.1GB Cloud VPS Free to Use for One Year
50 GB of Block Storage Free to Use for One Year
50 GB of Snapshots Free to Use for One Year
---
Looking for a Hosting Solution?
We Provide Cloud, Dedicated, & Colocation.
Seven Global Data Center Locations.
Flexible Private, Public, & Hybrid Hosting.
24x7x365 Security, Support, & Monitoring.
Contact Us Now!
---
---
Recent Posts