Trusted By Over 15,000 Businesses
Compliance Hosting
Our compliance hosting solutions are a perfect fit for financial services and healthcare organizations that require the most robust security levels for their data. Certified and audited by third party independent auditors, Atlantic.Net Compliance Hosting Solutions fulfill HIPAA, HITECH, PCI, GDPR, or SOC requirements. We guarantee first-rate physical and environmental controls, technical safeguards and continuous oversight.
HIPAA Compliance and Certifications
Atlantic.Net has been independently audited and was found to be in full compliance to regulations, meeting all HIPAA compliance standards and requirements to physical and environmental controls, technical safeguards, and management oversight of the environment.
HIPAA Audited
Atlantic.Net will establish a secure environment that provides medical companies and patients online protection through HIPAA-Compliant Hosting solutions. These solutions help to better secure personal information in an environment built to safeguard ePHI (electronic-protected health information.) HIPAA hosting alone does not make you HIPAA-compliant. Compliance is determined by the adherence to the privacy and security rules outlined by HIPAA. HIPAA hosting only addresses one aspect of those requirements. You are still required to meet administrative and technical specifications of the HIPAA Security Rule to be compliant.
HITECH Audited
We are certified and audited by a third party independent auditing firm to be in compliance with HITECH.
We Sign Business Associate Agreements
As your hosting provider, Atlantic.Net will sign a BAA (Business Associate Agreement), which is required by service providers managing and handling HIPAA-protected information. The BAA details our contractual obligations to safeguard the protected health information. Please contact our Sales Department to obtain a copy of our BAA.
General Data Protection Regulation (GDPR) Compliance
General Data Protection Regulation (EU) 2016/679 ("GDPR"), which became enforceable on May 25, 2018, is a regulation on data protection and privacy for all individuals within the European Union.
The regulation governs the way business collect and uses personal data. Businesses are required to process personal data according to the regulation, allow individuals to exercise rights in respect to their personal data (e.g. access to data, deletion of personal data, etc.), and ensure adequate security protections are in place to protect the personal data they process. Atlantic.Net provides secure and compliant GDPR-ready services across all of its product ranges.
PCI Compliance
If you are looking for a solution for e-commerce PCI compliance, we can assist you with our award-winning hosting service. We have been in business since 1994 and understand the compliance requirements and are here to assist you to help you focus on your core business.
SOC2 and SOC3 Certified
Atlantic.Net hosting solutions feature heightened security with a fully-managed firewalls, VPNs with encryption, and intrusion detection and prevention systems. This is all backed by an infrastructure that has received SOC 2 Type II and SOC 3 Type II reports. The audit for the reports is based on the AICPA guidelines, including the Trust Service Principles. This included tests of operating effectiveness and controls relevant to security and availability principles. These reports replaced the previous Statement on auditing Standards No. 70 report, as the SAS 70 standard has been retired.
Our Technology Partners
Business Associate Agreement
Intrusion Prevention Service
Fully Managed Firewall
Vulnerability Scans
File Integrity Monitoring
Anti-Malware Protection
Log Management System
Highly Available Bandwidth
Linux & Windows Servers
Encrypted Backup
Encrypted VPN
Encrypted Storage
Our Data Center Certifications
Dedicated to Your Success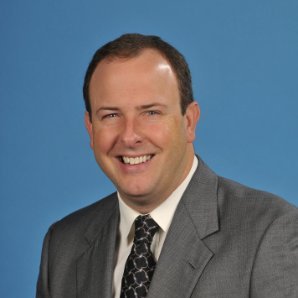 – Jason Coleman
VP of Information Technology, Orlando Magic
"After evaluating a range of managed hosting options to support our data operations, we chose Atlantic.Net because of their superior infrastructure and extensive technical knowledge."

- Erin Chapple
General Manager for Windows Server, Microsoft Corp.
"Atlantic.Net's support for Windows Server Containers in their cloud platform brings additional choice and options for our joint customers in search of flexible and innovative cloud services."
Share your vision with us, and we will develop a hosting environment tailored to your needs!
Contact an advisor at 888-618-DATA (3282) or fill out the form below.
© 2019 Atlantic.Net, All Rights Reserved.
We use cookies for advertising, social media and analytics purposes. Read about how we use cookies in our updated Privacy Policy. If you continue to use this site, you consent to our use of cookies and our Privacy Policy.