Trusted By
Disaster Recovery and Business Continuity
At Atlantic.Net, we've spent the last two decades preparing for the next century by combining our experience, expertise, and world class hosting infrastructure. This is to provide our clients with the most secure Disaster Recovery Hosting Solution, designed for uninterrupted business continuity.
Atlantic.Net is recognized the world over by top DR/BC professionals and has worked with:
Disaster Recovery and Business Continuity Planners
Information Technology Managers
Consultants
Auditors
Corporate Safety
Risk Managers Security Managers
Disaster Recover and Business Continuity Strategy
You can always be proactive, but unfortunately, you can't always be retroactive when it comes to disaster recovery and business continuity. The last thing a business needs is to experience the regret of not having properly prepared for the unexpected. Fortunately, there are ways to safeguard your business against events that take place beyond your control, such as natural disasters.
What is your data worth?
Losing even one day's worth of data can create a significant setback in operations, disrupting business continuity, amassing monetary and time costs associated with loss of productivity, and lost business. Taking steps to protect your data is essential to prevent compromising the reputation and trust you worked so hard to build.
Why choose Atlantic.Net?
To minimize risk and help you to quickly get back to business, Atlantic.Net offers offsite backups, replication of your mission-critical data away from the primary facility. This ensures smooth data recovery in the event of a local outage due to a regional disaster. Our Disaster Recovery Solutions are ideal for privacy, security and compliance, which requires adherence to the strictest government regulations.
Our state-of-the-art facilities are fully audited for SSAE 18, SOC 1 and SOC 2 compliance and provide critical technology platforms combined with fully managed IT infrastructure. Built to withstand category 5 hurricanes and earthquakes, Atlantic.Net facilities are SSAE 18, HIPAA and HITECH certified and offer unparalleled security. We have facilities in six data center locations to bolster heavy traffic demands of those key metropolitan areas and offer off-site storage hosting. Our locations include New York, Dallas, San Francisco, Toronto, London and Orlando.
100% Up-time Guarantee. It's easy to see why Atlantic.Net is the home of the 100% uptime commitment. With years of experience with networking and compute optimization, we make sure that the solution you choose will be easily implemented, scalable, and efficient. Our redundant architecture ensures that data loss is no longer on your worry list. The flexibility of our customized approach guarantees that you will only be charged for the protection you truly need. Our ability to scale your business requirements up or down makes certain your costs remain low and solution lean.
Dedicated to Your Success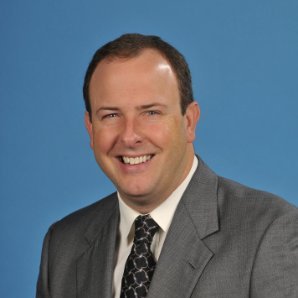 – Jason Coleman
VP of Information Technology, Orlando Magic
"After evaluating a range of managed hosting options to support our data operations, we chose Atlantic.Net because of their superior infrastructure and extensive technical knowledge."

- Erin Chapple
General Manager for Windows Server, Microsoft Corp.
"Atlantic.Net's support for Windows Server Containers in their cloud platform brings additional choice and options for our joint customers in search of flexible and innovative cloud services."
Share your vision with us and we will develop a hosting environment tailored to your needs!
Contact an advisor at 888-618-DATA (3282) or fill out the form below.
© 2018 Atlantic.Net, All Rights Reserved.
We use cookies for advertising, social media and analytics purposes. Read about how we use cookies in our updated Privacy Policy. If you continue to use this site, you consent to our use of cookies and our Privacy Policy.