Trusted By Over 15,000 Businesses
HIPAA Compliant Database Hosting
Atlantic.Net's managed HIPAA Database Hosting combines high system performance and a completely audited HIPAA-compliant platform, to create a premium custom-tailored solution built for your needs. Security, scalability, high-speed data transfers, and performance are the focus of our HIPAA DB hosting solutions. Our solutions work with a variety of SQL platforms both proprietary and open source. We can help you with installing and setting up database services should you choose one of our managed services. Whether your company is hosting sensitive healthcare records or large data sets and images, you can rest assured that your databases will be backed by an award-winning hosting platform.
At Atlantic.Net, we offer dedicated support throughout the process, from design to deployment. Our consultative approach and customized solutions will provide you with the ultimate flexibility and security when deploying your databases inside our Cloud and Dedicated Hosting ecosystems.
Benefits of HIPAA Database Hosting with Atlantic.Net
Here are just a few benefits of choosing to host your database with Atlantic.Net:
All data exists in one defined place
You can customize security specific to the database
Responses to data requests are streamlined
Multiple users can retrieve data simultaneously
Why Choose Atlantic.Net for your HIPAA Database Hosting?
With Atlantic.Net, you can run your business from anywhere. High levels of compliance, security, and managed services will satisfy the strictest government regulations.
Security
Flexibility
Dedicated Support
High Performance HIPAA database hosting
This page was updated on March 7, 2019.
MSSQL:
Our support for Microsoft SQL Server ranges from small datasets to large enterprise data warehouses. Microsoft SQL Server 2017 secures your data with layers of Always-On encrypted technology, row-level security, dynamic data masking, transparent data encryption (TDE) and robust auditing. For a unified solution of high availability combined with disaster recovery, the enhanced Always-On in Microsoft SQL Server 2017 offers fast failover, easy setup, and load balancing.
MySQL:
MySQL offers easy access and interaction with the server. Triggers, stored procedures and views enhance development efficiency and productivity. MySQL allows developers to roll back transactions and commit them to crash recovery. It supports a large number of embedded applications, making MySQL very flexible. Because of its unique storage engine architecture, it is faster, cost-effective, and reliable. The solid security layer of MySQL protects sensitive data from intruders. The server is compatible with a variety of operating systems, including Novell NetWare, Windows, Linux, many varieties of UNIX (such as Sun Solaris, AIX, and DEC UNIX), OS/2, FreeBSD, and others. The server can handle almost any amount of data, extending beyond 50 million rows. While the default file size limit is about 4 GB, you can increase this number to 8 TB.
PostgreSQL:
PostgreSQL is the first database management system with a multi-version concurrency control (MVCC) feature. It is a general-purpose object-relational database management system that allows you to add custom functions using a variety of programming languages. Designed to be extensible and customizable, PostgreSQL allows you to define your own data types, index types and functional languages. To enhance the system to suit your needs, you can develop custom plugins, such as adding a new optimizer.
For more information about our HIPAA Database Hosting Service, please contact us today!
Our Technology Partners
Business Associate Agreement
Intrusion Prevention System
Fully Managed Firewall
Vulnerability Scans
File Integrity Monitoring
Antimalware Protection
Log Management System
Highly Available Bandwidth
Linux & Windows Servers
Encrypted Backup
Encrypted VPN
Encrypted Storage
Our Data Centers Certifications
Dedicated to Your Success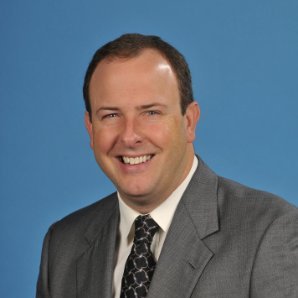 – Jason Coleman
VP of Information Technology, Orlando Magic
"After evaluating a range of managed hosting options to support our data operations, we chose Atlantic.Net because of their superior infrastructure and extensive technical knowledge."

- Erin Chapple
General Manager for Windows Server, Microsoft Corp.
"Atlantic.Net's support for Windows Server Containers in their cloud platform brings additional choice and options for our joint customers in search of flexible and innovative cloud services."
Share your vision with us and we will develop a hosting environment tailored to your needs!
Contact an advisor at 888-618-DATA (3282) or fill out the form below.
© 2019 Atlantic.Net, All Rights Reserved.
We use cookies for advertising, social media and analytics purposes. Read about how we use cookies in our updated Privacy Policy. If you continue to use this site, you consent to our use of cookies and our Privacy Policy.