Trusted By Over 15,000 Businesses
HIPAA Compliant Dedicated, Windows and Linux Hosting
At Atlantic.Net, we're committed to offering covered entities fully compliant solutions at an incredibly reasonable cost. We understand that one size fits all does not apply to complex regulatory compliance. We stand ready to better understand your needs and create a customized solution for you. Below you will find a couple examples of our HIPAA Windows, and Linux dedicated server packages, to help you comply with the HIPAA Security Rule. HIPAA dedicated server pricing is based on term commitment.
Whether you need Windows or Linux HIPAA Hosting, we can assist you with a solution that best fits your needs.
Windows HIPAA Compliant Dedicated Server Hosting
You can get your HIPAA Windows Dedicated Server Hosting with one of the following distributions:
Windows Server 2019
Windows Server 2016 Datacenter
Windows Server 2016 Datacenter (with Containers/Docker)
Windows Server 2008 Datacenter SP1
Windows Server 2012 R2 Datacenter
Windows Server 2012 Desktop Experience
Linux HIPAA Compliant Dedicated Server Hosting
You can get your HIPAA Linux Dedicated Server Hosting with one of the following distributions:
Ubuntu
Debian
CentOS
Fedora
FreeBSD
Arch Linux
HIPAA Dedicated Server One-Click Applications:
LAMP
LEMP
WordPress
Docker
Node.js
cPanel/WHM
OctoberCMS
Nextcloud
This page was updated on September 10, 2019.
CPU Up to 112 CPU Cores
RAM Up to 2 TB of RAM
Disk Custom Build Storage
Redundant Storage RAID 1, 5, 10, 50, or 60
IP Addresses IPv4 and IPv6, Private and Public
Monthly Bandwidth Up to 10Gbps
VPNs
Server Management
Managed Backup
Managed Firewall
Intrusion Prevention
Anti-Malware
Network Security
Log Inspection
Integrity Monitoring
Redundant Firewall
FIPS Disk Encryption
Failover Hosts
Redundant Switching
Encrypted Data At Rest
Get Started
Service Organization Control
Ensures internal controls and best practices for physical security, availability, processing integrity, confidentiality, and privacy.
HIPAA Audited
Ensures that our processes, policies, facilities, and hosting solutions comply with the latest HIPAA Audit Protocols.
HITECH Audited
Stringent testing that continues to expand to comply with HITECH Act policies and protocols.
Our Technology Partners
Business Associate Agreement
Intrusion Prevention Service
Fully Managed Firewall
Vulnerability Scans
File Integrity Monitoring
Anti-Malware Protection
Log Management System
Highly Available Bandwidth
Linux & Windows Servers
Encrypted Backup
Encrypted VPN
Encrypted Storage
Our Data Centers Certifications
Dedicated to Your Success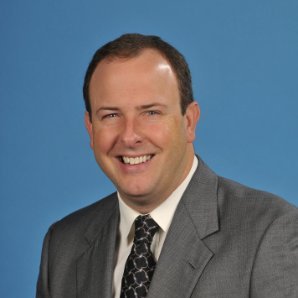 – Jason Coleman
VP of Information Technology, Orlando Magic
"After evaluating a range of managed hosting options to support our data operations, we chose Atlantic.Net because of their superior infrastructure and extensive technical knowledge."

- Erin Chapple
General Manager for Windows Server, Microsoft Corp.
"Atlantic.Net's support for Windows Server Containers in their cloud platform brings additional choice and options for our joint customers in search of flexible and innovative cloud services."
Share your vision with us and we will develop a hosting environment tailored to your needs!
Contact an advisor at 888-618-DATA (3282) or fill out the form below.
© 2019 Atlantic.Net, All Rights Reserved.
We use cookies for advertising, social media and analytics purposes. Read about how we use cookies in our updated Privacy Policy. If you continue to use this site, you consent to our use of cookies and our Privacy Policy.