Trusted By Over 15,000 Businesses
HIPAA Website Server Hosting
Atlantic.Net HIPAA Website Hosting offers ultra-fast data processing speeds, HIPAA-compliant website hosting features and minimal risk of data crashes. Our world-class infrastructure ensures that your data is protected and your business can scale as the weight of your traffic grows. Our deep industry knowledge and over 24 years of business experience also addresses the major challenges confronting business as it migrates more and more of its processes to the web — security, scalability, and reliability. We address these needs using technologies like cloud computing, virtualization, load balancing, clustering, SAN storage, Intrusion Detection Systems (IDS), and more
HIPAA Website Hosting Features
Firewall for HIPAA Compliance
HIPAA-Compliant Encrypted VPN
HIPAA-Compliant Offsite Backups
SSL certificates for HIPAA Compliance
SOC 2 TYPE II and SOC 3 TYPE II Certifications
Business Associate Agreement (BAA)
Why Choose Atlantic.Net?
Atlantic.Net has expanded and enhanced its Infrastructure as a Service (IaaS) platform in order to allow for customizations based on specific industries. Atlantic.Net combines a world-class physical offering with a world-class team of engineers and has no peers who provide a total "peace of mind" solution. Depending on the weight of your traffic, potential to scale, number of domains, and your security needs, our dedicated consultants stand ready to evaluate your business goals to help you choose the right website hosting solution for you.
This page was updated on December 12, 2018.
Faster Website Server Experience
The fast loading speeds of our highly available servers come with security safeguards, high performance, and guaranteed reliability. Faster servers mean faster websites. To increase the speed and responsiveness of your site, dependable Cloud and Dedicated hosting environments are critical. Besides being optimal for your site visitors, added security for compliance, higher speeds, and longer uptime help you achieve privacy, security, and compliance and better performance.
Load Balancing
By creating a load balancing application for your data in a remote site, you can rest assured that your services will not go down. This ensures uptime, which means that your customers will not lose access to your website, even in the event of one site becoming unavailable. At Atlantic.Net, we set up application load balancing in one of our remote sites, so that your customers will always have access to your website.
Our Technology Partners
Highly Available Infrastructure
Business Associate Agreement
Fully Managed Firewall
Intrusion Prevention System
IP Reputation
Blended Bandwidth
Linux & Windows Servers
Antimalware Protection
Vulnerability Scans
Encrypted Backup, Storage, & VPN
Log Management System
Our Data Centers Certifications
Dedicated to Your Success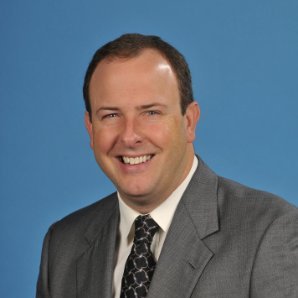 – Jason Coleman
VP of Information Technology, Orlando Magic
"After evaluating a range of managed hosting options to support our data operations, we chose Atlantic.Net because of their superior infrastructure and extensive technical knowledge."

- Erin Chapple
General Manager for Windows Server, Microsoft Corp.
"Atlantic.Net's support for Windows Server Containers in their cloud platform brings additional choice and options for our joint customers in search of flexible and innovative cloud services."
Share your vision with us and we will develop a hosting environment tailored to your needs!
Contact an advisor at 888-618-DATA (3282) or fill out the form below.
© 2019 Atlantic.Net, All Rights Reserved.
We use cookies for advertising, social media and analytics purposes. Read about how we use cookies in our updated Privacy Policy. If you continue to use this site, you consent to our use of cookies and our Privacy Policy.