Trusted By Over 15,000 Businesses
Managed Private Cloud Virtualization
Tap into the best technologies available through Managed Virtualization.
Atlantic.Net's Managed Virtualization provides a flexible managed private cloud hosting solution that utilizes enterprise-level hardware running industry standard hypervisor software. This allows you to decrease operational costs, improve system resource utilization, and maintain greater control over your growing infrastructure.
Supported Managed Private Cloud Hypervisors
Not every virtualized environment is the same. Our goal is to deploy the best solution for you! Regardless of which hypervisor you choose, we manage and support your virtualized configuration, 24x7x365.
Managed Private Cloud Includes
System Environment
Up-to-OS management and support. Active administration of host server resources, including CPU, network, and hard disk utilization.
---
Clustering
Offers the ability to migrate VM to another host server in case of system failure or load balancing between servers. Allows for redistribution of Virtual Machines amongst multiple host servers and the ability to configure a shared storage node to provide VM Hypervisor management and automated failover of a clustered computing node. This is done by increasing memory/CPU per computing node, since VM hard disks are located on a shared storage.
---
VM Provisioning
VM creation, cloning, and removing. Initial private networking setup and VLAN tagging (to segment traffic between individual VMs). A self-service portal enables you to start, stop, and console in to any configured VM.
---
System Updates
Prior to updating the host server, each new update is reviewed and tested to ensure that there are no issues with the system. Any necessary restarts will be scheduled. Hyper-V deployments make use of cluster aware updating, ensuring 100% uptime while updating each node in the cluster.
---
Replication and Failover
Virtual Machine replication is designed to provide cross-node fault tolerance by increasing the necessary storage, memory, and CPU requirements for a separate dedicated computing node. Having these resources dedicated and waiting allow for a Low Recovery Point Objective (RPO).
---
Advanced Certifications
Microsoft Certified Professionals, and Red Hat Enterprise Linux Certified Engineers on staff to assist with all VM design, configuration, and deployment.
---
Advanced Monitoring
SNMP and hypervisor specific system performance monitoring to ensure hardware and host servers functioning. Customized monitoring available for memory, CPU, load average, network, I/O, and drive health monitors.
---
Additional VM Services
Atlantic.Net will ensure your hardware, virtualization hypervisor, and all VMs are always functioning properly. If you encounter an issue relating to OS-level or system configuration, our certified rofessionals can assist you under a consulting agreement.
---
World Class Managed Private Cloud Infrastructure
Our state-of-the-art SOC 2 TYPE II and SOC 3 TYPE II certified data center infrastructure is monitored 24/7/365 by our network operations center. Your virtualized server infrastructure is housed in our secure, climate-controlled facility with multiple direct connections to the Internet backbone.
---
Dedicated to Your Success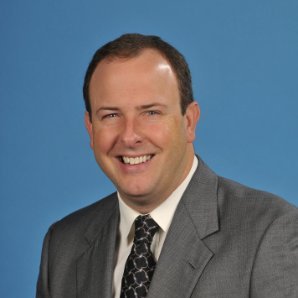 – Jason Coleman
VP of Information Technology, Orlando Magic
"After evaluating a range of managed hosting options to support our data operations, we chose Atlantic.Net because of their superior infrastructure and extensive technical knowledge."

- Erin Chapple
General Manager for Windows Server, Microsoft Corp.
"Atlantic.Net's support for Windows Server Containers in their cloud platform brings additional choice and options for our joint customers in search of flexible and innovative cloud services."
Share your vision with us, and we will develop a hosting environment tailored to your needs!
Contact an advisor at 888-618-DATA (3282) or fill out the form below.
© 2019 Atlantic.Net, All Rights Reserved.
We use cookies for advertising, social media and analytics purposes. Read about how we use cookies in our updated Privacy Policy. If you continue to use this site, you consent to our use of cookies and our Privacy Policy.