High Availability Does Not Have To Be Expensive
0 Comments
Highly reliable computing resources are a must for any modern business. Critical business functions like e-mail, inventory management, online presence, scheduling, data protection, or remote collaboration all depend on these resources. Downtime can cost thousands of dollars per hour and seriously hurt your bottom line.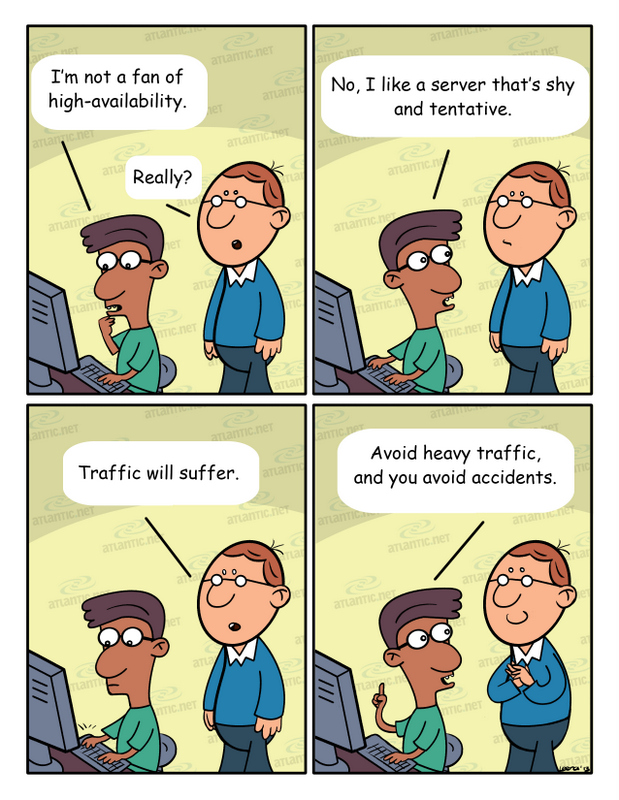 But there are many potential points of failure. Hardware failures, power outages, natural disasters and data corruption can all threaten your computing uptime and seriously damage your business. Until a few years ago, the standard approach to achieving high availability was to purchase and implement two or more of everything. This meant redundant servers, internet uplinks, data storage, etc. With a single server costing $4,000 or $5,000, this level of redundancy was often prohibitively expensive right from the start. What's worse, it did not protect against power failures, natural disasters, or security breaches.
In addition, the mere fact of adding complexity to the in-house IT infrastructure introduced technical complications such as data mirroring and hardware/software compatibility that many companies found difficult to manage, and which required specialized and dedicated personnel. The hardware and management costs added up to a very steep price while providing only partial protection against downtime.
So purely from a financial perspective, achieving better reliability by doubling your IT infrastructure meant a burdensome up-front cost and a difficult return on investment. Until recently, you had a difficult decision to make: absorb these costs or increase the company's exposure to potentially catastrophic risk.
Fortunately, the advent of cloud hosting has changed the equation. Today, companies looking to get started, grow, or transition can have access to fully redundant computing infrastructure without paying the up-front premium and ongoing costs of redundant systems. Cloud servers take advantage of advanced data centers, economies of scale and professional, managed VPS Hosting teams to deliver the same level of computing infrastructure as a service. With a quality cloud server provider, the reliability is built-in, and you benefit from limited up-front costs, as well as amortization of IT expenses over the life of your contract.
Virtual Private Servers can be surprisingly affordable and extremely reliable while still offering the option for high-end performance. Atlantic.Net offers a 100% Network and Infrastructure Guarantee for servers starting at  $10.95/month for Linux and $58.40/month for Windows.
In addition, cloud infrastructure offers you the flexibility to manage your own server performance, or add from an array of managed services like e-mail, automated backup, and security monitoring.
Atlantic.net offers an array of services, including managed, dedicated and HIPAA compliant hosting solutions – contact us today for a consultation.
Get A Free To Use Cloud VPS
Free Tier Includes:
G2.1GB Cloud VPS Free to Use for One Year
50 GB of Block Storage Free to Use for One Year
50 GB of Snapshots Free to Use for One Year
---
Looking for a Hosting Solution?
We Provide Cloud, Dedicated, & Colocation.
Seven Global Data Center Locations.
Flexible Private, Public, & Hybrid Hosting.
24x7x365 Security, Support, & Monitoring.
Contact Us Now!
---
---
Recent Posts