Hosting Humor: the role of fault tolerance in married life
0 Comments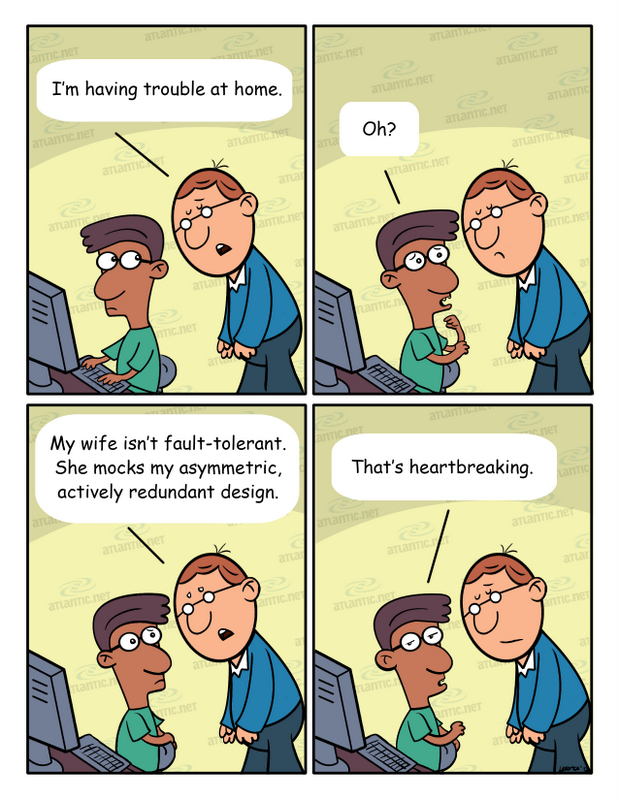 Atlantic.Net will always be a fault-tolerant Cloud Hosting service. We appreciate redundancies and are completely customer focused, offering the very best in fast Cloud Servers and many popular CMS and hosting solutions.
(Words by Kent Roberts; art by Leena Cruz.)
Not sure what you need?
Get a free consultation today!
Contact Sales Today!
---
---
---
Case Studies
Whitepapers
Resources
---
---
Recent Posts