HIPAA Colocation Solution for Large Healthcare Computing Systems – A Real World Scenario
0 Comments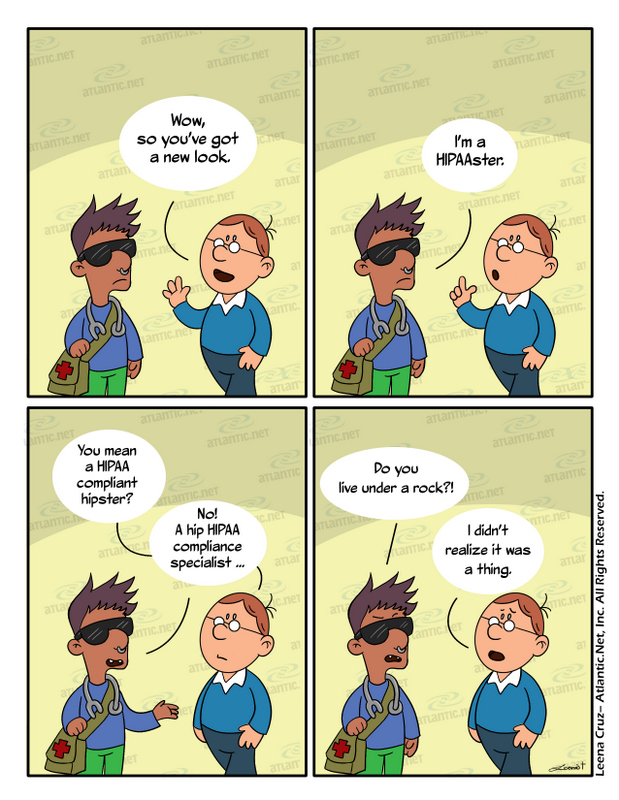 Healthcare companies must remain "HIPAA compliant" at all times. In other words, they must consistently meet the guidelines of the Health Insurance Portability and Accountability Act of 1996.
The law, especially the Privacy Rule and Security Rule that are contained within Title II of the Act, have created an incredible challenge for medical organizations. Healthcare providers, plans, and clearinghouses – called covered entities under the law – must contract with any business associates that handled their patients' protected health information (PHI). Essentially, compliance must be maintained via these outside parties as well.
The following installment in our Real World Scenario series covers an interaction between one of our consultants and a potential client regarding healthcare IT Colocation. Following the transcript of that discussion, we will review several key terms used by one of the two parties.
HIPAA compliant colocation strategy
Consultant: Tell us about your hosting needs.
Client: I am considering moving 1500 square feet of healthcare computing systems to a colocation facility.  I'll need HIPAA compliance and 30 kVA of power. Is this something you can help me with? If so, here is my phone number: [omitted]. Please call me soon.
[Consultant calls client, and the email exchange resumes.]
Consultant: Thank you for taking my call. I have two additional questions:
Do you require 120 Volt or 208 Volt Power (or a combination of both)?
If you require 208 Volt Power, do you require Single Phase or Three Phase Power?
Client: Mostly 208V Single phase. Let's say 20% 120V Single phase.
Consultant: We will have the pricing over to you today. Thank you.
Client: Okay, thanks for your quick attention.
Consultant: We have attached the formal hosting proposal based on the requirements you provided to us. The basic parameters are highlighted at the end of this message.
We were able to give you monthly pricing for the cage space along with the power. Note that the power pricing is based on providing both A & B sides power. Additionally, we have included the install charge for the power, but the install charge for the cage material is an item we do not yet have priced.
We have also attached a copy of our Business Associate Agreement (BAA) for your review. Alternately, we are willing to sign a Business Associate Agreement from your side after it is reviewed by our legal department, if that's preferable to you.
We understand that at this point you are looking for a budgetary number. We are willing to work with your organization – in any way that makes financial sense – to accommodate any changes you may require to the pricing model we have provided. Please contact me at any point, with whatever questions you may have.
Finally, I have attached a document that will provide you with information on the other hosting services we provide.
HIPAA Compliant Colocation Data Center Parameters:
Term: 36 month term
Cage Space in Square Feet: 1500
Electrical Supply: 30 kVA of Power, applicable each to Sides A & B.
Key terms used above
kVA
Short for kilovolt-ampere, a kVa is a unit with which the seeming power conducted through an electrical circuit is measured. It is equivalent to 1000 volt-amperes. A volt-ampere is understood to be the product of RMS (root-mean-square) current and RMS voltage. These units are only used when describing alternating current (AC) circuits.
Single-phase power
This type of power is exhibited by the alternating current transmitted through a residential electrical outlet. Direct current (DC) is a straight movement of electrons from the circuit's positive to its negative node. Single-phase power allows electrons to move in either direction as the charge fluctuates – which occurs when power is supplied to any electrical item. Alternating current is used in homes because it is simple and enhances efficiency. Utility companies produce alternating current automatically. Essentially, you would have to change the circuit to allow for direct current, which would both require tools and result in underutilization of your energy supply.
Three-phase power
This is a way to transmit electricity that utilizes three wires, each with its own alternating current.  Each wire's current only operates during one-third of the cycle. The stability of the power supply is enhanced – versus a system built on a single-phase model – using this technique.
HIPAA guidance – DIY or with 24/7 support
Atlantic.Net has been in business for two decades, serving clients from all different economic segments and all different areas of the world. During the past five years, our company has been refining its methods to secure leading healthcare companies that require HIPAA compliance to properly protect their American operations.  Our redundant 100% uptime cloud server option makes sure it's all running smoothly!
Our HIPAA Compliance Hosting Master Index, featuring a resources directory and video, can guide you through the process so your transition is smooth and simple. It can also serve as educational material so you can easily explain the solution we provide – and other, broad HIPAA information – within your company or to outside clients.
Start Your HIPAA Project with a Free Fully Audited HIPAA Platform Trial!
HIPAA Compliant Compute & Storage, Encrypted VPN, Security Firewall, BAA, Offsite Backups, Disaster Recovery, & More!
Start My Free Trial
---
Looking for HIPAA Compliant Hosting?
We Can Help with a Free Assessment.
IT Architecture Design, Security, & Guidance.
Flexible Private, Public, & Hybrid Hosting.
24x7x365 Security, Support, & Monitoring.
Contact Us Now!
---
---
Case Studies
White Papers
Resources
---
---
Recent Posts