Nobody starts an online business with dreams of working twelve hours per day, every day of the week. The goal is to gain more freedom while doing what you love. Sadly, many fail to find success at all. Those who are successful are often constantly on call to their websites. I have found maintaining my own VPS hosted website, and that of my husband's business site more intense than I could have imagined!
As the internet continues to mature, and new technologies for customer service and engagement are developed, this is only going to get worse for many. Technologies like click-to-call are attractive, but many businesses are ill-equipped to implement them properly…
In fact, services like click-to-call may very well cause businesses to regress as owners face burnout and begin to neglect their work. Here is why.
From frhebasements.com
The answer of course is… It depends.  If your service or product is commonly found on the Internet, or more correctly, searched for on the Internet, then your website may be very important. I am…
Implementing discussion forums for support, as well as starting an engaging email strategy are both better options. For the average business, being on call to their website is a serious drawback.
Forums and email for support and engagement are both better options than click to call. Both of these offer ways for customers to get the answers they need, to learn about previously unknown options, and to learn about any new features your customers may want.
A forum also provides the opportunity for customers to help one another, saving both time and effort on behalf of the business owner and any staff he or she may have.
This allows more time to be put into making the business stronger and attracting new leads. Once the company has grown, new staff may be hired to make a click-to-call option viable and valuable for all parties. I've seen many raves of click-to-chat systems on Google Plus:
John Banks | Google+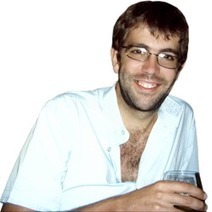 From plus.google.com – Today, 6:58 PM
Excellent stuff from +Andi Leeman showing us a fantastic customer service tool. Great for any website owner!
Juliana Payson's Insight: Don't Be On Call To Your Website
The main points of starting any business are to address the needs of a market, create personal freedom and make money. This cannot happen if you are constantly on call to your website with little time for anything else. I recently implemented a click-to-chat system on my own websites using Zopim and Google Talk, and I am finding it a personal challenge to manage the service.
For more information on how Atlantic.Net can help you to be in command of your website, check out our cloud hosting services – and ask us about the many options like Linux VPS Hosting.
Get A Free To Use Cloud VPS
Free Tier Includes:
G3.2GB Cloud VPS Free to Use for One Year
50 GB of Block Storage Free to Use for One Year
50 GB of Snapshots Free to Use for One Year
---
Looking for a Hosting Solution?
We Provide Cloud, Dedicated, & Colocation.
Seven Global Data Center Locations.
Flexible Private, Public, & Hybrid Hosting.
24x7x365 Security, Support, & Monitoring.
Contact Us Now!
---
---
Recent Posts