By: Kris Fieler
As businesses depend more on big data, the need to prevent data loss has never been more important. One of the most vital areas for this loss prevention is where data is temporarily stored, RAM.  ECC, or Error-Correcting Code, protects your system from potential crashes and inadvertent changes in data by automatically correcting data errors.  This is achieved with the addition of a ninth computer chip on the RAM board, which acts as an error check and correction for the other eight chips. While marginally more expensive than non-ECC RAM, the added protection it provides is critical as applications become more dependent on large amounts of data.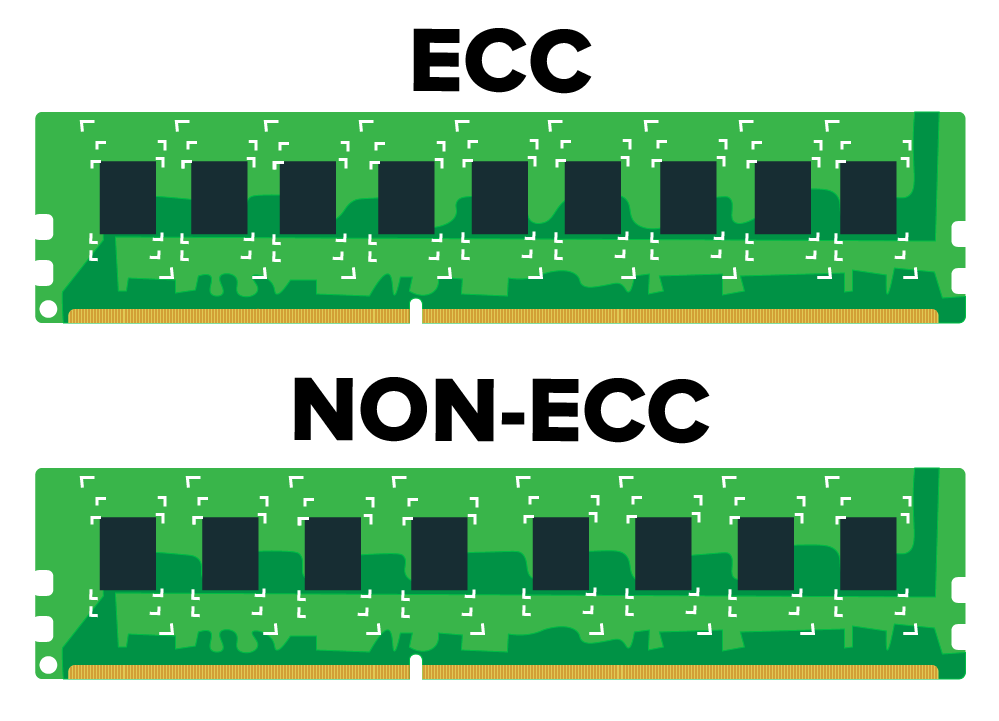 Likelihood of a Memory Error
On any server with financial information or critical personal information, especially medical, any data loss or transcription error is unacceptable.  Memory errors can cause security vulnerabilities, crashes, transcription errors, lost transactions, and corrupted or lost data.