Sad but true – Disorganized with Cloud Security?
0 Comments
We regularly delve into the Google Plus community for ideas to help you, and one of our most recent blog posts, Security tips for Cloud Computing, really got some attention:

Character: "Nah, I'm not worried about cloud hosting security. My data is so disorganized they'd never be able to find anything."

Many of you found this to be sad but true, so we thought we'd put together some pointers to help you get back in control of your discipline. And from there understand the run-off and benefits of increasing your cloud-based security.
A FAT-drive is a File allocation table. It's the first file on the storage unit. Think of yourself as being owner of that FAT file, and for many of us it's gotten a bit dusty and needs re-examining and defragging a bit. So let's get started!
List of things to think about
Learn how to separate your business life or work life from your home life. Where are you going to allocate each, and how are you going to label each system. That is effectively how your "operational information" is being handled.
It is possible that you need to find a database solution for data mapping, keyword storing etc. It could result in great gains, such as time savings, error reduction, productivity increases, better-informed decision-making and finally enhanced presentation and reporting because sorting through data becomes easier and more clarified.
3 Places to go visit:

From techland.time.com – Today, 7:53 PM
 Google's new approach to inbox organization sorts messages of different sorts into tabs.
Juliana Payson's insight:
Each tab indicates how many unread messages you've got in that category, so you can monitor incoming messages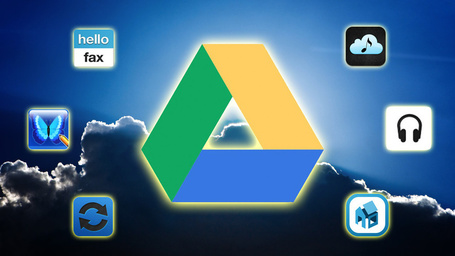 From lifehacker.com – Today, 7:59 PM
 A little over a year ago, Google officially changed the name of its Docs app to Drive and gave users cloud storage to compete with Dropbox.
Juliana Payson's insight:
It's not all about the apps. What use is a pile of applications in Google Drive if you don't have the files to use them on? These extensions will help integrate your Drive account with the rest of the web…
Atlantic.Net offers customizable and cost-effective Cloud Server hosting for any sized company.  Many of our one-click applications like Windows cloud hosting are perfect options as they are easy to manage and scalable. We also offer managed services and VPS hosting solutions. Contact us today!
Get A Free To Use Cloud VPS
Free Tier Includes:
G2.1GB Cloud VPS Free to Use for One Year
50 GB of Block Storage Free to Use for One Year
50 GB of Snapshots Free to Use for One Year
---
Looking for a Hosting Solution?
We Provide Cloud, Dedicated, & Colocation.
Seven Global Data Center Locations.
Flexible Private, Public, & Hybrid Hosting.
24x7x365 Security, Support, & Monitoring.
Contact Us Now!
---
---
Recent Posts