Trusted By Over 15,000 Businesses
Dedicated Server Hosting
Take a load off your mind by entrusting us with your dedicated server hosting needs! Get the speed, convenience, and peace of mind you deserve by utilizing Atlantic.Net for your hosting needs.
The Atlantic.Net Difference!
We own and operate a network backed by redundant high-speed connections to the Internet backbone and servicing high traffic websites is our specialty. Our system automatically selects the fastest route to transport data and redirects traffic to alternative carriers if a provider goes down. We create custom Dedicated Servers for clients who demand dizzying data transfer speeds and optimum server performance without the hassle of machine maintenance. For over 24 years, Atlantic.Net has helped thousands of organizations with industry-leading Dedicated Server Hosting solutions and we can do the same for you as well!
Why Choose Atlantic.Net's Dedicated Server Hosting?
Security and Reliability - AICPA SOC 2 and SOC 3 Certified World Class Data Center Infrastructure -
Our state-of-the-art AICPA SOC 2 and SOC 3 certified data center infrastructure is monitored 24/7/365 by our Network Operations Center. All Dedicated Servers are housed in our secure, fireproof, climate-controlled facility with a direct connection to the Internet backbone. Our network support team is on call around the clock to respond to your needs. The custom software we use monitors your server and automatically alerts us, so we can address issues immediately.
The Latest Technology - Choose from Windows, Debian-based, or RedHat-based Servers -
Dedicated Servers eliminate the need to constantly upgrade or replace obsolete equipment. As our client, your custom-built Dedicated Server is always powered by a fast processor and the newest software. Our machines can support multiple database-driven sites, streaming media, and complex e-commerce sites. In addition, we can host email, DNS, and
SQL Servers
.
A Cost-Effective Alternative -
All the Benefits of Owning your Own Server...at a Fraction of the Cost! Free up your workspace and save money. Let us absorb the expense of buying new equipment, hiring maintenance engineers, and purchasing software upgrades.
Fast Connections and Data Transfer - Multiple Redundant Connections to the Internet Backbone
Servicing websites with high traffic volumes is an Atlantic.Net specialty. Our network is comprised of vast connectivity and storage capabilities to deliver unparalleled Dedicated Server Hosting Solutions. We design and implement custom Dedicated Hosting packages for clients who require premium data transfer and superior server performance that are maintenance free.
Dedicated Hosting Upgrade Options
Upgrade options include Website Statistics, Managed Monitoring, Managed Data Backup, Managed Firewall Security Services, Plesk Dedicated Server Control Panel, Additional Memory and Storage, and Managed Hosting Package.
Dedicated 1
32GB of RAM (Up to 64GB)
Intel Xeon E3-1240 v5
8 Threads (or 4 Cores)
1Gbps NIC
2x 480GB SSD 6Gbps
Dedicated 2
64GB RAM (Up to 2TB)
Intel Xeon E5-2620 v4
16 Threads (or 8 Cores)
2x 1Gbps NICs
2x 240GB SSDs
Hardware RAID Card, CacheVault
Dedicated 3
128GB RAM (Up to 2TB)
2x Intel Xeon E5-2620 v4
32 Threads (or 16 Cores)
2x 1Gbps NICs
2x 480GB SSDs for Cache
4x 6TB HDD for Storage
Hardware RAID Card, CacheCade Pro 2.0, CacheVault
---
Atlantic.Net provides Dedicated Server Hosting features that help you focus on your core business. Following are some of the key features:
100% Network Uptime SLA with Money Back Guarantee
Hardware Replacement SLA with Money Back Guarantee
Choice of Linux or Windows Dedicated Server Operating Systems
Click here to see our service level agreement.
Dedicated Hosting Features
24/7 Support
Blazing Fast SSDs
High Availability Infrastructure
Remote Reboot Control
Redundant Storage
Optional Daily Backup
Guaranteed Resources
Web-Based Graphs
Dedicated Account Manager
Additional IP Address
SOC 3 Compliant
Root Access
Guaranteed Infrastructure
Whether you choose Public, Private, Dedicated or Cloud Hosting, we have the best dedicated hosting with world class infrastructure and 100% up-time guarantee.
Guaranteed Resources
SOC 3 Certified Data Centers
RAID 10 - 100% Solid-State Drives (SSD)
Fully Redundant Power and Networking
Global Regions for Redundancy and Low Latency
Tier 1 Multi-homed (Redundant) Bandwidth Providers
RESTful API (Application Programming Interface)
Dedicated to Your Success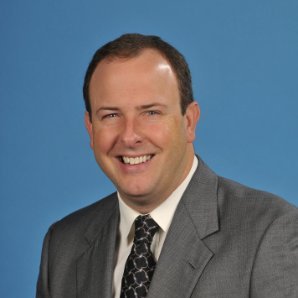 – Jason Coleman
VP of Information Technology, Orlando Magic
"After evaluating a range of managed hosting options to support our data operations, we chose Atlantic.Net because of their superior infrastructure and extensive technical knowledge."

- Erin Chapple
General Manager for Windows Server, Microsoft Corp.
"Atlantic.Net's support for Windows Server Containers in their cloud platform brings additional choice and options for our joint customers in search of flexible and innovative cloud services."
Share your vision with us and we will develop a hosting environment tailored to your needs!
Contact an advisor at 888-618-DATA (3282) or fill out the form below.
© 2019 Atlantic.Net, All Rights Reserved.
We use cookies for advertising, social media and analytics purposes. Read about how we use cookies in our updated Privacy Policy. If you continue to use this site, you consent to our use of cookies and our Privacy Policy.