Trusted By
Dallas, Texas Data Center Hosting
Atlantic.Net provides innovative and award-winning infrastructure hosting services and solutions at our Dallas data center facility. This Texas data center, operated by Telx, is ideal for businesses in need of high-availability hosting in the DFW metroplex. High-availability, resiliency, flexibility, and efficiency are critical concerns in the development of all our systems. Since reliability is fundamental to your experience, we offer a 100% up-time SLA.
Carrier Neutral Data Center – Network Providers
The data center in Dallas, Texas is a carrier-neutral facility. Your business always is treated with prioritized delivery, allowing the highest-quality network possible.
100% Up-time Network
We provide a 100% Up-time SLA (service level agreement). This represents a commitment to our clients that all hardware and software is running continuously, aside from scheduled maintenance.
SSAE 16 (SOC 1) TYPE II
The Atlantic.net Texas hosting infrastructure has been audited and is SSAE 16 (SOC 1) TYPE II certified. SSAE 16 is a widely recognized auditing standard developed by the American Institute of Certified Public Accountants (AICPA). The SSAE 16 standard demonstrates the adequate design and operating effectiveness of controls to safeguard our customers.
Dallas, Texas Data Center Facility Features
Our Texas Internet gateway is one of the most highly respected and advanced data centers in the United States. It is utilized by over five dozen carriers, so it serves as an integrated data center for telecommunications companies headquartered across the globe.
Dallas, Texas Data Center Facility Specs
Building
26 stories; 480,000 square feet
Leased Space
Flood Zone
N/A – not within the 100-year floodplain
Seismic
Utility Power Capacity
UPS Power Capacity
UPS Redundancy
Power Density
DC Power Capacity
Generator Power Capacity
Generator Redundancy
Cooling Redundancy
Roof
Lower roof – modified bitumen (asphalt/tar)
Upper roof – single membrane with insulation
Roof access applications accepted.
Floor Loading
Fiber and Building Entry
Various conduit entry points
Security
24/7/365 live & experienced security staff
ID card key and biometric (quantified human traits) access control
Monitored and maintained surveillance video
SSAE 16 (SOC 1) Type II certification.
Parking
If you're looking for hosting services in our Dallas colocation data center, contact an advisor at 800.521.5881 or email us [email protected].
Dedicated to Your Success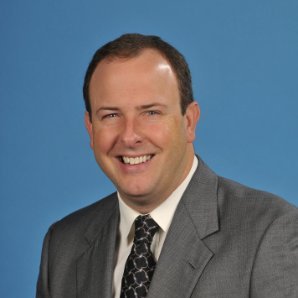 – Jason Coleman
VP of Information Technology, Orlando Magic
"After evaluating a range of managed hosting options to support our data operations, we chose Atlantic.Net because of their superior infrastructure and extensive technical knowledge."

- Erin Chapple
General Manager for Windows Server, Microsoft Corp.
"Atlantic.Net's support for Windows Server Containers in their cloud platform brings additional choice and options for our joint customers in search of flexible and innovative cloud services."
Share your vision with us and we will develop a hosting environment tailored to your needs!
Contact an advisor at 888-618-DATA (3282) or fill out the form below.
© 2018 Atlantic.Net, All Rights Reserved.
We use cookies for advertising, social media and analytics purposes. Read about how we use cookies in our updated Privacy Policy. If you continue to use this site, you consent to our use of cookies and our Privacy Policy.