Trusted By Over 15,000 Businesses
New York HIPAA Compliant Data Center
Our New York data center facility is operated by the Digital Realty Trust, making it the most interconnected colocation data center in the New York City area. This facility is ideal for clients, who desire close proximity with the Financial centers and exchanges, as this facility is only 11 miles outside of Manhattan.
IPv4 and IPv6 support is available at this data center.
Data Center Hosting in New York City
This NYC hosting facility provides a secure, stable platform for carriers, competitive local exchangers (CLECs), Internet Service Providers (ISPs) and all other bandwidth-intensive organizations. So confident are we in the quality of our New York data center that we offer our clients a 100% uptime SLA on both network and infrastructure.
SOC2, SOC3, HIPAA and PCI Compliant
Our NYC Data Center Hosting Infrastructure is fully audited and SOC2 and SOC3 certified as well as HIPAA and PCI compliant. Our hosting operations are routinely and systematically inspected so you can rest assured, your system is secure with Atlantic.Net.
FACILITY SPECS
Building: 7 stories; 211,000 (sq. Ft.)
Flood Zone: Zone X (Unshaded): Outside 500-year flood plain
Seismic: Zone 2A
Utility Power Capacity: 11,000 (kW)
UPS Power Capacity: 4,950 (kW)
UPS Redundancy: N+1, 2N
Power Density: Up to 175 (W/sq. Ft.)
DC Power: Not Available
Generator Power Capacity: 9,000 (kW)
Generator Redundancy: N+1, 2N
Cooling Redundancy: N+1
Roof: Membrane and Reinforced Concrete Decking
Roof Rights Available – ICB
Floor Loading: Up to 200 (lbs/sq. Ft.)
Fiber and Building Entry: Mutliple Diverse Entrances
Peering Exchanges: Digital Realty Internet Exchange
Security: Campus Environment: 24×7 manned security
Full PTZ and Infrared Camera Systems
Biometric and Photo Badge Access
Man Trap into the Data Center Suites
Elevator Authentication
Crash-rated, Anti-climb Fence
SOC2, SOC3, HIPAA, and PCI Compliant
Parking Available
If you're interested in hosting at our New York data center, contact an advisor at 800.521.5881 or email us [email protected] Atlantic.Net also provides HIPAA compliant data center services in our London, San Francisco, Orlando, Ashburn, Toronto, and Dallas locations.
Dedicated to Your Success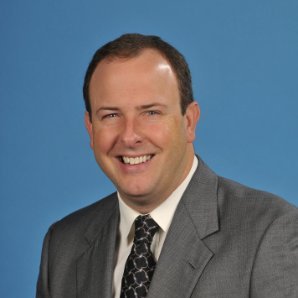 – Jason Coleman
VP of Information Technology, Orlando Magic
"After evaluating a range of managed hosting options to support our data operations, we chose Atlantic.Net because of their superior infrastructure and extensive technical knowledge."

- Erin Chapple
General Manager for Windows Server, Microsoft Corp.
"Atlantic.Net's support for Windows Server Containers in their cloud platform brings additional choice and options for our joint customers in search of flexible and innovative cloud services."
Share your vision with us, and we will develop a hosting environment tailored to your needs!
Contact an advisor at 888-618-DATA (3282) or fill out the form below.
© 2019 Atlantic.Net, All Rights Reserved.
We use cookies for advertising, social media and analytics purposes. Read about how we use cookies in our updated Privacy Policy. If you continue to use this site, you consent to our use of cookies and our Privacy Policy.