Trusted By Over 15,000 Businesses
Toronto HIPAA Compliant Data Center
Our colocation data center hosting facility in Toronto is operated by ColoGlobal and is regarded as one of the top data centers in Canada. It is fully equipped with multiple high-speed fiber connections. Multiple and redundant upstream connections to Tier1 bandwidth providers enables the premium network.
Hosting in Canada
There are many reasons to choose Altantic.net as your Toronto hosting provider – this world-class facility provides a secure, stable platform for carriers, competitive local exchangers (CLECs), Internet Service Providers (ISPs) and all other bandwidth-intensive organizations.
Carrier Neutral Data Center – Network Providers
Our Toronto hosting facility is carrier-neutral so that your business always is treated with prioritized delivery, allowing the highest-quality network possible.
100% Uptime Network
We provide a 100% Up-time SLA (service level agreement). This document represents a commitment to our clients that all hardware and software is running continuously, aside from scheduled maintenance.
Toronto Data Center Features:
SAS 70 Type II/SSAE 16 certified
24x7x365 CCTV Monitored Security
Perimeter Fencing with Automatic Gates
Interior and Exterior Hi-Res Cameras
24x7x365 manned and monitored
Biometric authentication with man trap
N+1 UPS Systems with A+B Feeds Available
N+1 Generators
High Priority Diesel Refueling
24x7x365 Network Operations Center
Backup Power Systems – UPS and diesel generator power systems N+1
Environmental Control – State of the art climate control systems N+1
Fire Suppression – Pre-action dry pipe sprinkler system with clean agent fire extinguishers
Data Center Security – Security card and biometric access and DVR camera systems
Green Features:
Utilizing the natural Canadian temperature and air to cool the facility, UV reflecting roofing to prevent sunlight associated heat and local wells for cooling and water supplies make this one of the most energy efficient and green facilities available.
The primary source of water for the data center in Toronto is from an onsite well with a redundant connection to city water. This provides the best level of redundancy to the cooling system, coupled with a reduction of their carbon footprint.
Natural air is utilized during the cooler months to cool water from the water well. This cool air helps provide cooling inside the data center and helps lower energy consumption.
With a Power Usage Effectiveness (PUE) rating of between 1.3 and 1.4, this data center uses the most efficient products and technologies on the market to deliver increased power densities and high reliability.
Toronto hosting facility utilizes a high performance and emissive cool roof with white membrane delivering high solar reflectance. Efficient roof reflects UV rays and heat to minimize the carbon footprint.
A chilled water cooling system utilizes the industry's most efficient chillers along with heat exchangers, N+1 chillers, N+1 cooling towers and N+1 CRAC units.
The facility utilizes the most efficient transformers with onsite redundancy.
If you're interested in our Toronto colocation data center hosting service and solutions, contact an advisor at 800.521.5881 or email us [email protected]. Atlantic.Net also provides HIPAA compliant data center services in our London, Orlando, New York City, Ashburn, San Francisco, and Dallas locations.
Dedicated to Your Success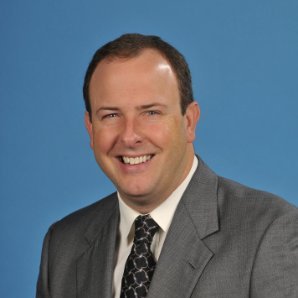 – Jason Coleman
VP of Information Technology, Orlando Magic
"After evaluating a range of managed hosting options to support our data operations, we chose Atlantic.Net because of their superior infrastructure and extensive technical knowledge."

- Erin Chapple
General Manager for Windows Server, Microsoft Corp.
"Atlantic.Net's support for Windows Server Containers in their cloud platform brings additional choice and options for our joint customers in search of flexible and innovative cloud services."
Share your vision with us and we will develop a hosting environment tailored to your needs!
Contact an advisor at 888-618-DATA (3282) or fill out the form below.
© 2019 Atlantic.Net, All Rights Reserved.
We use cookies for advertising, social media and analytics purposes. Read about how we use cookies in our updated Privacy Policy. If you continue to use this site, you consent to our use of cookies and our Privacy Policy.