Trusted By Over 15,000 Businesses
SaaS Hosting Provider
If you're a software as a service (SaaS) company, your focus is on developing awesome solutions for your customers. As an experienced SaaS hosting provider, Atlantic.Net wants the same thing—we offer you awesome, affordable SaaS hosting solutions built on responsive, redundant infrastructure and backed by excellent customer support. Here are five reasons to choose Atlantic.Net as your software hosting company.
We're reliable.
Our world-class infrastructure gives you the solidity you need to offer your customers an uncompromising experience with your SaaS solutions. We offer industry-leading SLAs with 100% uptime and experienced staff who actively manage your infrastructure to identify and solve potential issues before they become problems. And because we've been in business since 1994, you can count on us to apply our expertise to hosting your SaaS solutions in the cloud. We're going to be here for years to come, offering you unwavering reliability.
---
We're fast.
Your customers expect highly-responsive SaaS apps, and Atlantic.Net delivers. As an application hosting company, we offer top-notch performance with lightning-fast transfers between our data centers and your users, delivering content in a seamless fashion. Our solutions guarantee fast uploads and unparalleled transfer speeds for your SaaS applications.
---
We're flexible.
Flexibility is key for successful SaaS hosting. We offer you elastic infrastructure that can scale up and down to meet your market demands as well as handle spikes in traffic during peak loads. Our flexible hosting environment allows you to develop using your preferred OS (LAMP, Windows, mobile stacks), test your SaaS solutions in the cloud before an official launch, deploy and run them steady-state in production, and back up application and data files according to your business continuity requirements.
---
We're secure.
Whether it's complying with HIPAA and HITECH or PCI requirements, we offer audited and certified hosting environments for your SaaS solutions. We're experts at compliance hosting, and we make certain all security provisions are in place to keep your customers' data safe and your SaaS applications running.
---
We're affordable.
SaaS hosting costs shouldn't eat into your profits. At Atlantic.Net, we believe in offering unparalleled services at affordable prices. We also understand that business can be uncertain, so we offer flexible commitment levels to meet your needs.
---
When you choose Atlantic.Net as your SaaS hosting provider, you can focus on delivering awesome solutions and a great user experience, knowing that we're actively managing your infrastructure. Share your vision and goals with us, and we will work with you to develop a SaaS hosting environment tailored specifically to your needs. Give us a call at 888-618-DATA (3282) or e-mail us at [email protected] to get started.
Atlantic.Net Managed Services
Dedicated to Your Success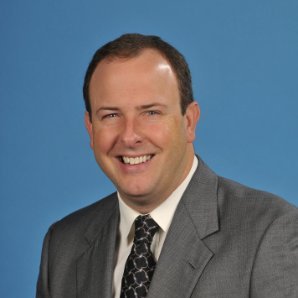 – Jason Coleman
VP of Information Technology, Orlando Magic
"After evaluating a range of managed hosting options to support our data operations, we chose Atlantic.Net because of their superior infrastructure and extensive technical knowledge."

- Erin Chapple
General Manager for Windows Server, Microsoft Corp.
"Atlantic.Net's support for Windows Server Containers in their cloud platform brings additional choice and options for our joint customers in search of flexible and innovative cloud services."
Share your vision with us and we will develop a hosting environment tailored to your needs!
Contact an advisor at 888-618-DATA (3282) or fill out the form below.
© 2019 Atlantic.Net, All Rights Reserved.
We use cookies for advertising, social media and analytics purposes. Read about how we use cookies in our updated Privacy Policy. If you continue to use this site, you consent to our use of cookies and our Privacy Policy.