Verified and Tested 02/28/2015
Introduction
In this how-to, we will learn how to enable ping on a Windows Server 2008 R2.
Prerequisites
Administrator control
Enabling Ping on Windows Server 2008 R2
First, we will need to open Windows Firewall with Advanced Security. To do this, go to Start>All Programs>Administrative Tools>Windows Security with Advanced Security.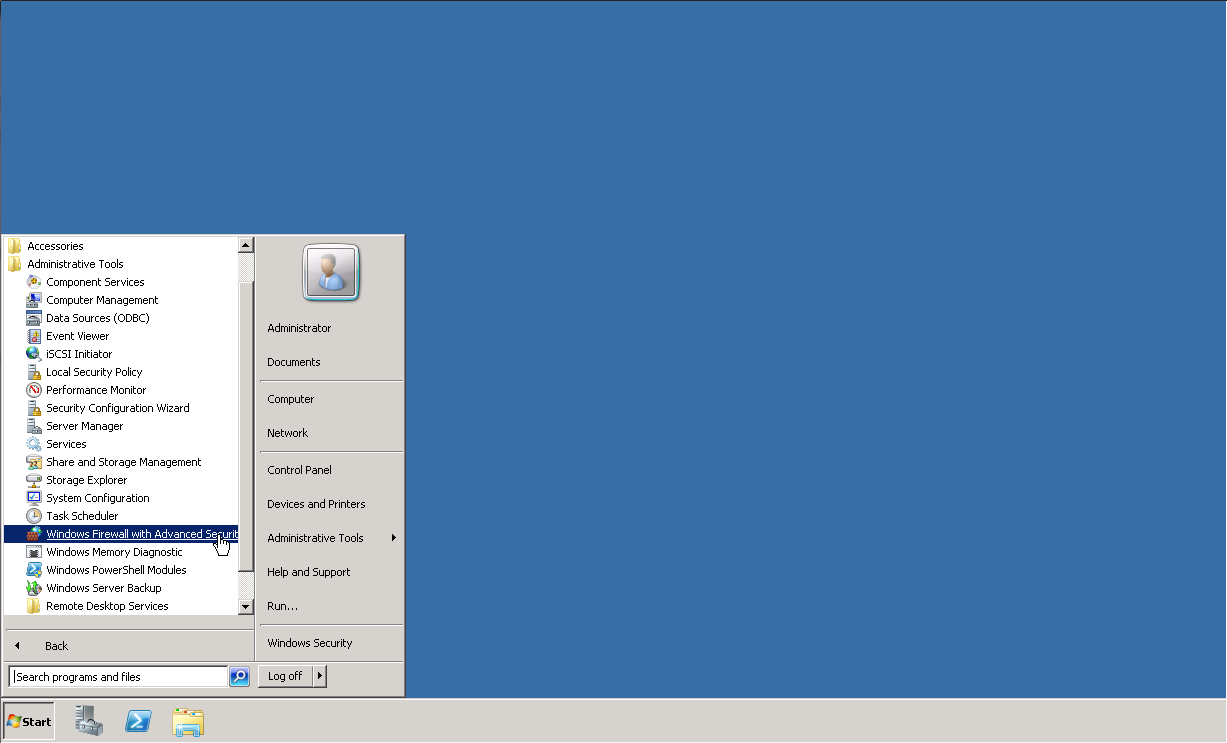 Once opened, click on Inbound Rules at the top left. Scroll down and select File and Printer Sharing (Echo Request – ICMPv4 – In). Once selected, click on Enable Rule.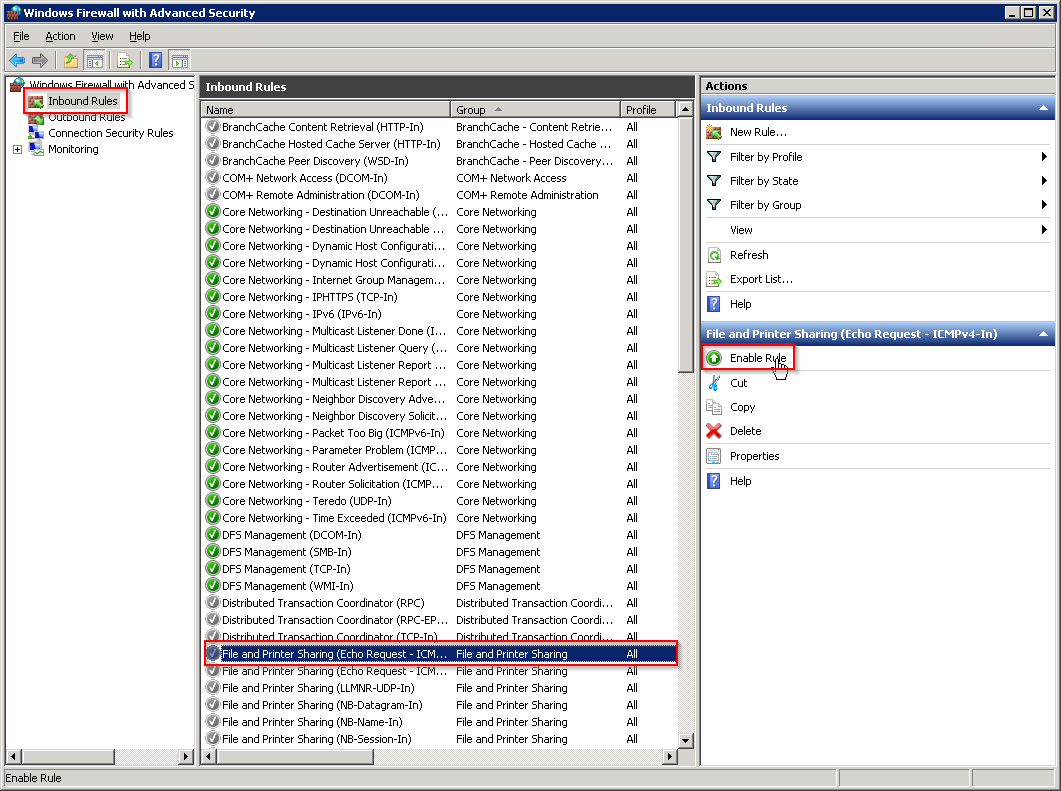 VPS hosting
services and
VPS hosting price
.