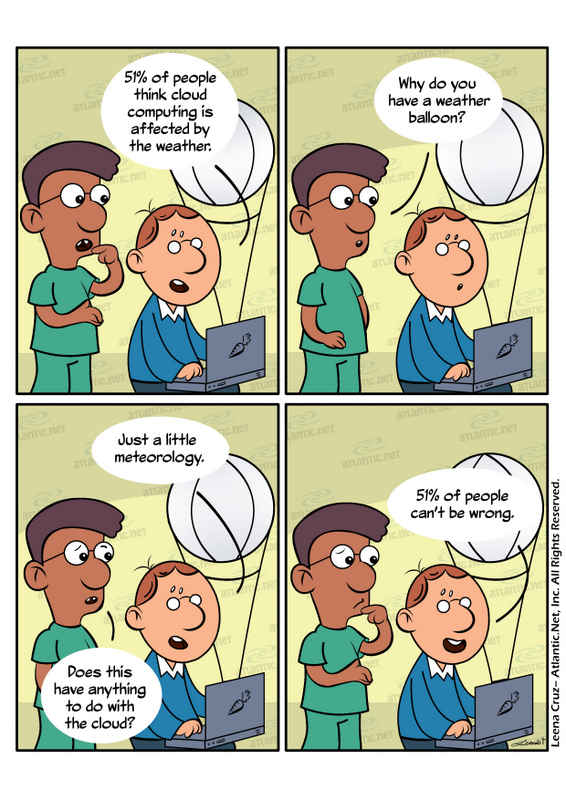 As the cloud grows, major tech companies are struggling to rapidly reorganize their companies and stay competitive in the IT marketplace. Two primary examples are IBM and Cisco. After years spent focusing primarily on the physical server model, each of the companies is investing heavily in the cloud – with a special focus on the Internet of Things from Cisco.
The cloud & the case of IBM
IBM spent $1 billion last year on layoffs, and the company will spend just as much on "restructuring" its workforce in 2014.  Approximately 15,000 jobs will be terminated across the world, primarily in Europe, Brazil, and India. In January, IBM announced that its leadership would not receive bonuses. The organization prepared to begin the widespread layoff process during the first quarter measures necessary due to decreasing revenue from physical hardware – servers and storage systems.
Martin Schroeter, IBM's CFO for finance and enterprise transformation, first mentioned the layoffs during January, presenting its fourth-quarter report.
Schroeter stated that the company would be doing more than making layoffs:
redirecting funds to stronger developmental areas;
shutting down departments and selling unprofitable businesses; and
repositioning itself in the market with a new set of growth priorities (referred to by Schroeter as "acquir[ing] key capabilities").
Specifically, IBM is selling its customer service business with an ownership transition contract expected to be in place by the end of Q1. That effort follows the sale of IBM's server business at the beginning of January. Schroeter mentioned that the layoffs would bolster company profits, but that gain won't be felt until late 2014 (although clearly, it'll be immediately felt by the terminated employees).
IBM has not directly stated that the layoffs are connected to the growth of cloud computing, but that certainly appears to be the case. In January, news also arrived that IBM is investing $1.2 billion to build more than a dozen data centers.  IBM is planning to broaden its capabilities as a cloud provider. The company is aiming to double the strength of SoftLayer, the former hosting company that is now IBM's cloud brand, following its $2 billion acquisition by IBM in 2013.
Once the new facilities are completed, IBM will own a total of 40 data centers. The amount of money pouring into the cloud part of its business – $3.2 billion just covering those two aspects listed above – is astronomical, representing IBM's effort to take advantage of the growing cloud marketplace. In total, IBM expects business cloud computing to be a $200 billion global industry by the end of the decade.
IBM's twofold cloud strategy
IBM is targeting the cloud hosting market from two distinct but convergent angles. One aspect of its approach is to earn the business of public cloud users, who need cost-effective solutions that fall within their tech budgets. Needless to say, IBM will not be the most affordable cloud hosting provider. It will go head-to-head with Amazon Web services (AWS), which generated about $2 billion for Amazon in 2012 (a figure expected to be almost 3 times as large this year).
By purchasing SoftLayer and building its cloud infrastructure with new data centers, IBM is positioned well to challenge the dominance of AWS. SoftLayer's strategy was centered on SMB before the acquisition, so IBM now has a toolset better suited for that segment.
However, IBM is not turning its back on physical hardware and the specialized needs of corporations and government agencies. Essentially, the company is trying to become more versatile. By shifting focus toward the cloud, IBM will migrate its customers' systems from mainframes to the private cloud without significant friction. A company that is only cloud-focused, such as Amazon, doesn't have that same capability; however, Atlantic.Net and various other hosting providers offer similar integration and expertise when switching between systems.
The cloud & the case of Cisco
Cisco is turning toward the cloud as well, specifically the Internet of Things (IoT), as covered in our recent post, "Marketing in the Internet of Things." Cisco CEO John Chambers noted in January, at the International Consumer Electronics Show (CES) in Las Vegas, that the Internet of Things was shaping into a $19 trillion market.
Cisco is particularly interested in how consumers will be affected as the Internet of Things because more prevalent. The company is bargaining that as the environment around us (the physical component of the IoT) becomes better equipped to understand and analyze our preferences, we will be driven more successfully toward purchases.
Cisco turns toward this new business venture, also known as Web 3.0, because its hardware sales are in a nosedive. According to Bloomberg, revenue for Cisco's physical equipment is expected to drop more than 4% this year.
Moving your business to the cloud
As Cisco and IBM developments suggest, you're not alone if you're considering business cloud server hosting. Try out Atlantic.Net's award-winning VPS hosting today, with a server online in 30 seconds and support for PCI compliant hosting.
Comic words by Kent Roberts & art by Leena Cruz.