Cloud VPS vs. Traditional VPS vs. Private Cloud
0 Comments
VPS Changing with the Cloud
A critical concern when exploring hosting solutions is deciding whether you want to go with the innovative, newer option or to stick with the traditional model.  Public Cloud Server Hosting has grown astronomically in recent years. Perhaps 2014 was the year that cloud graduated from test projects and startups to enterprise acceptance, with General Electric announcing that it was already running 90% of new applications through the public cloud.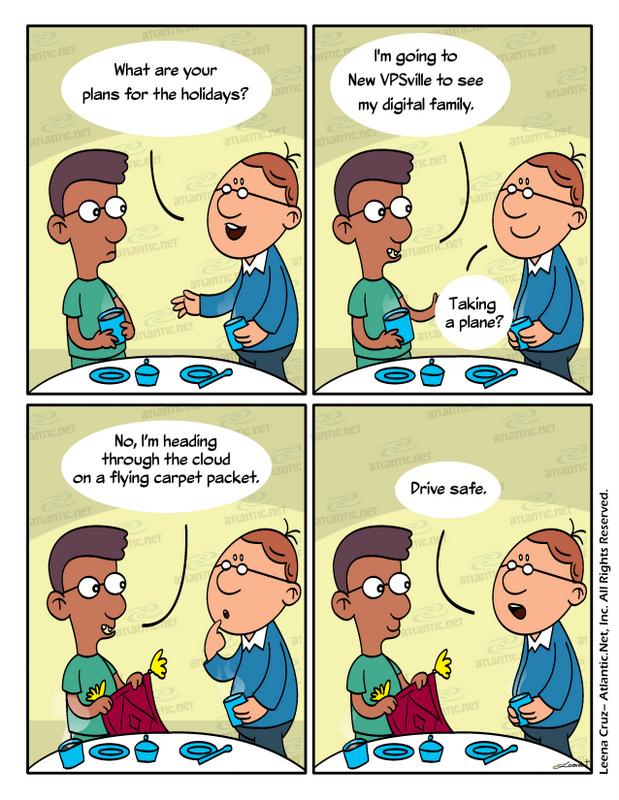 We offer a cloud virtual private server (VPS) as a hosting solution. You may have heard more about VPS within the context of legacy environments, with a single physical machine converted into several different virtual servers. It's similar to shared hosting, but the VPS aspect means you have root access and a lot more control. What has changed about the notion of a VPS since cloud was introduced?
Cloud VPS represents a technological evolution, noting that with a standard VPS, "[s]ometimes the resources you pay for are not guaranteed and are often oversold," whereas "[w]ith cloud VPS, you pay for only what you use." This is the reason why so many hosting customers and providers are switching to cloud VPS.
VPS vs. Private Cloud – 4 Differences
It may sound strange to compare a traditional VPS to a private cloud. But "private" is a common designation for hosting environments, and it's common to get that aspect mixed up and mistake one environment for another. That's the focus of an article published on ClubCloudComputing, "4 Key Differences Between a Virtual Private Server & a Private Cloud."
Here are the four differences between a traditional VPS and a private cloud:
Physical server vs. distributed computing
A traditional VPS uses one server, similar to shared hosting but with fewer users on each machine and with greater user control. The users are partitioned through virtualization technology.
A private cloud is a form of distributed computing in which you are the only user of a network of physical machines.
"It's similar to a RAID 5 hard drive setup," explained ClubCloudComputing. "You see the resource as one server, but multiple systems are behind it."
On-site vs. off-site
Typically a traditional VPS is obtained through a hosting provider and run off-site, while a private cloud is often set up on-site (sometimes integrated with a public VM to form a hybrid cloud).
Scalability
With cloud, it's simple to expand your environment through your control panel. A traditional VPS require support tickets.
Expense
Private cloud hosting is costly because all those various machines are reserved solely for your use. Plus, those machines and systems all have to be maintained. VPS Hosting is far less expensive. It's even more affordable than standard dedicated server hosting.  When considering options, Atlantic.Net has many industry leading cloud hosting options, including HIPAA-compliant hosting, and can discuss your cloud computing needs for today and the future.
Get A Free To Use Cloud VPS
Free Tier Includes:
G2.1GB Cloud VPS Free to Use for One Year
50 GB of Block Storage Free to Use for One Year
50 GB of Snapshots Free to Use for One Year
---
Looking for a Hosting Solution?
We Provide Cloud, Dedicated, & Colocation.
Seven Global Data Center Locations.
Flexible Private, Public, & Hybrid Hosting.
24x7x365 Security, Support, & Monitoring.
Contact Us Now!
---
---
Recent Posts