Verified and Tested 02/03/15
Introduction
This how-to shows you how to install IIS 8.0 role on a Windows Server 2012 R2.
Prerequisites
Administrator access on the Windows Server 2012 R2 server. If you do not have a server already, you can spin up an Atlantic.Net virtual private server in under 30 seconds.
Installing IIS on Windows Server 2012 R2
Open the server manager by clicking Server Manager icon that should be located on your task-bar. If you are unable to find it, click the Windows start button and click Control Panel, and then click System and Security then click Administrative Tools then click Server Manager.
In the server manager, click Add roles and features.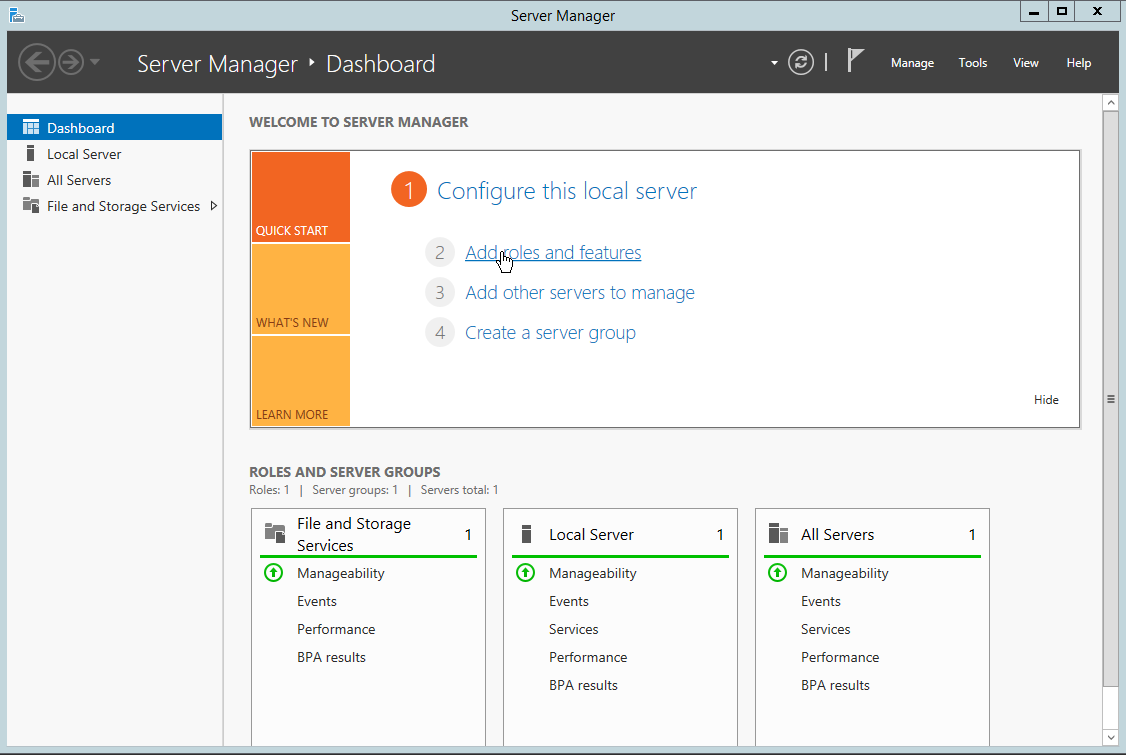 The Add Roles and Features Wizard should open. Click Next on the before you begin section.
Make sure Role-based or feature-based installation is selected in the Installation Type Section, then click Next.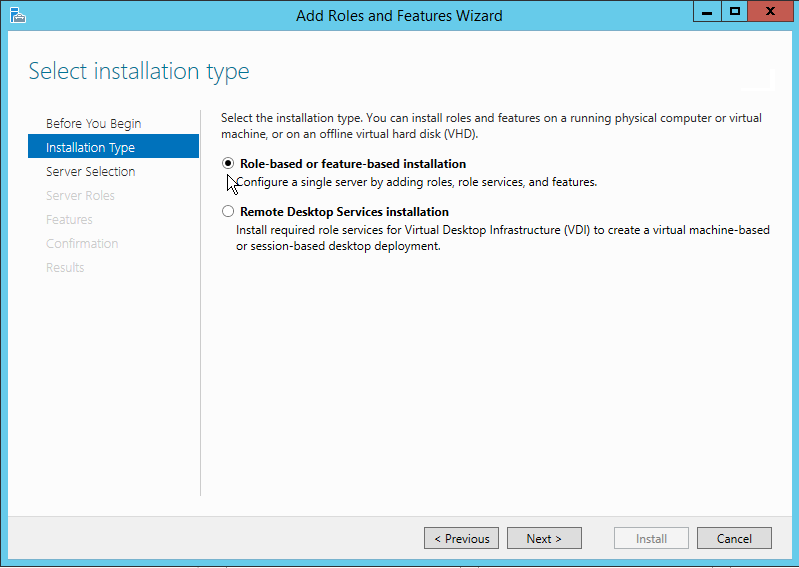 Make sure Select a server from the server pool is selected. Select your server in the server pool section. Once done click Next.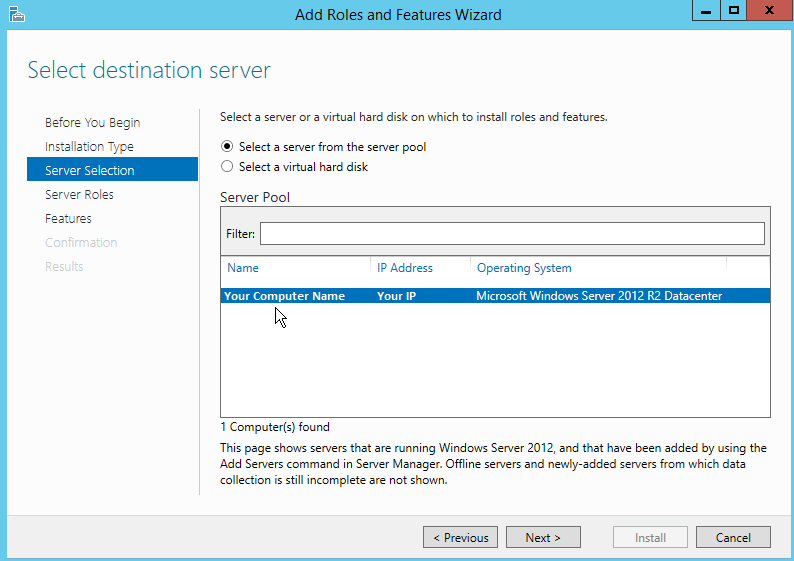 Scroll down and click the Web Server (IIS). A popup window should appear.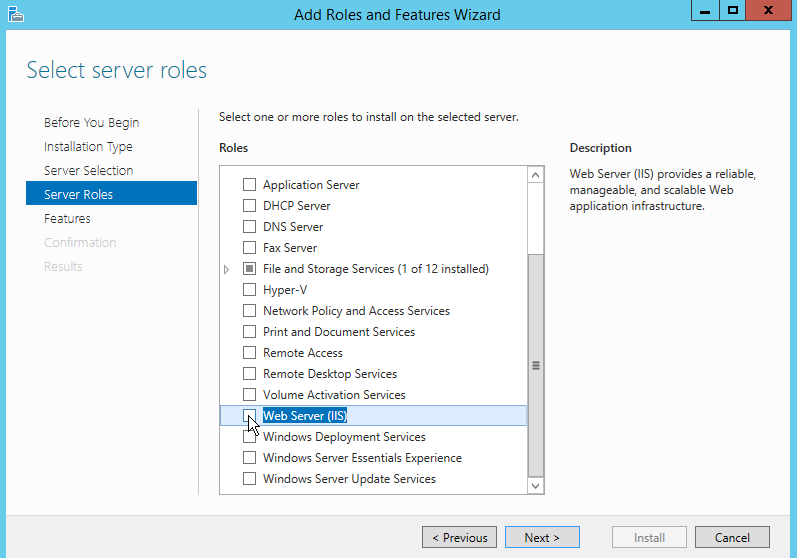 Click the Add Features button on Add roles and features wizard popup.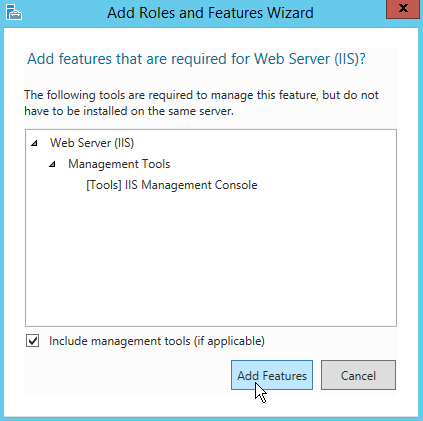 Click Next on the Add Roles and Features Wizard.
Select any additional features you may want to add and then click Next.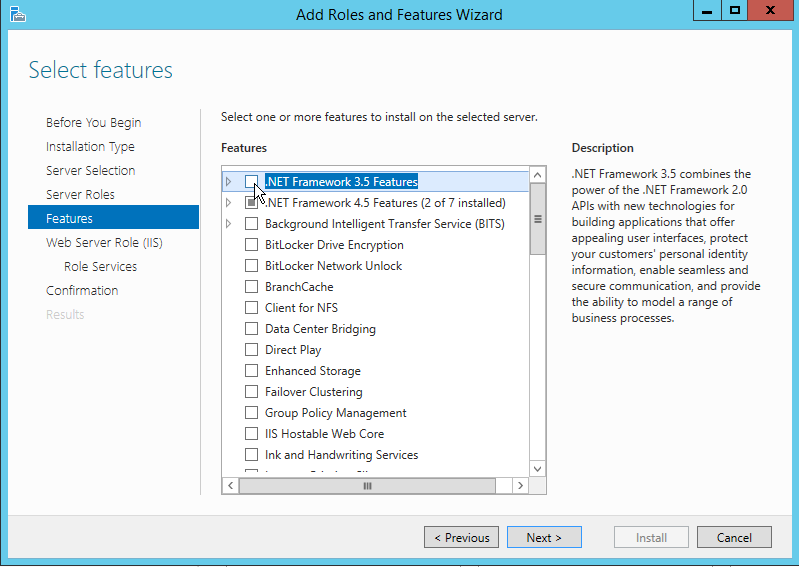 Click Next on the Web Server Role (IIS) information window.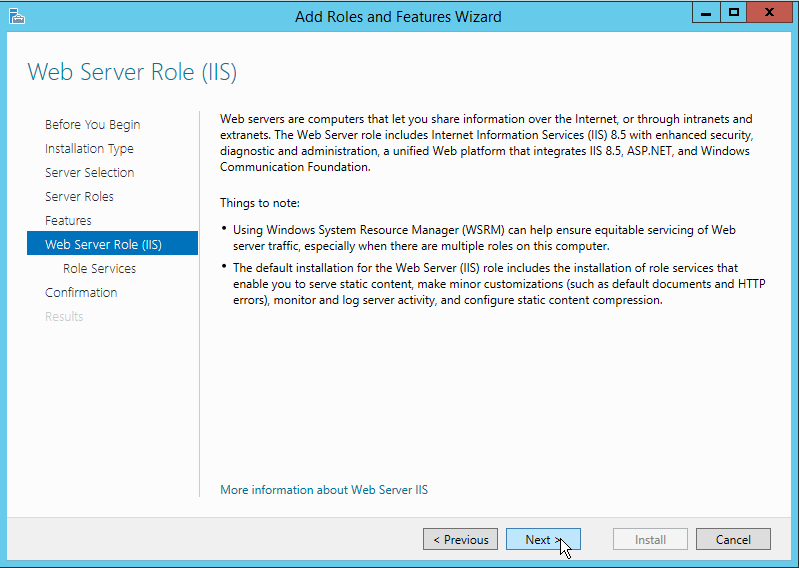 Review the features being installed, you can install additional ones if you would like. Once done click Next.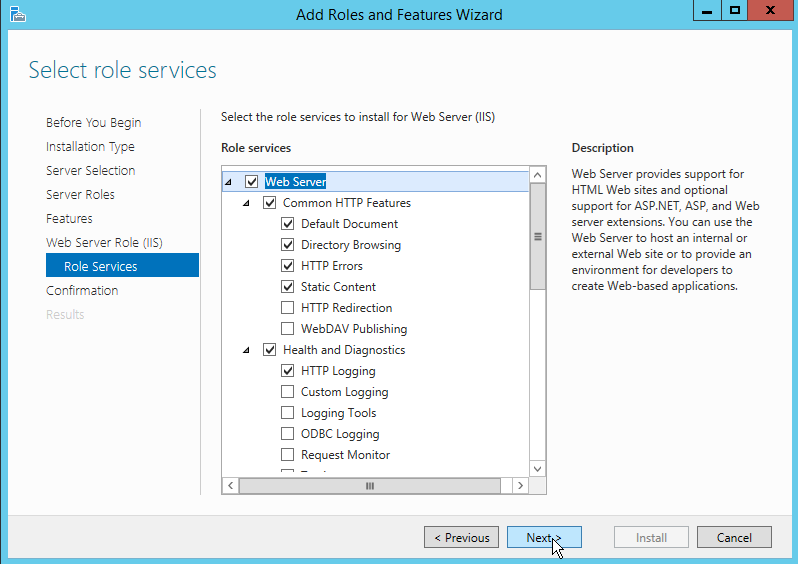 Review what is being installed. Once done click Install.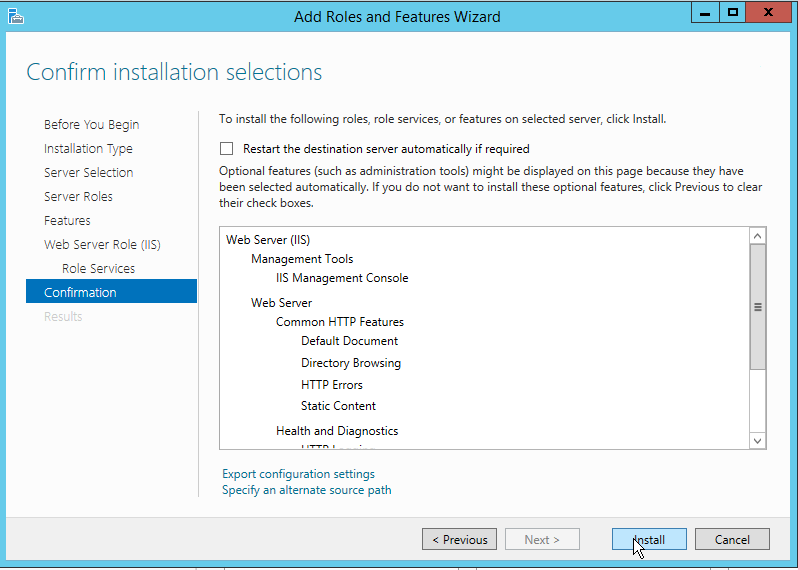 You should see a progress bar, once it is finished you can hit Close.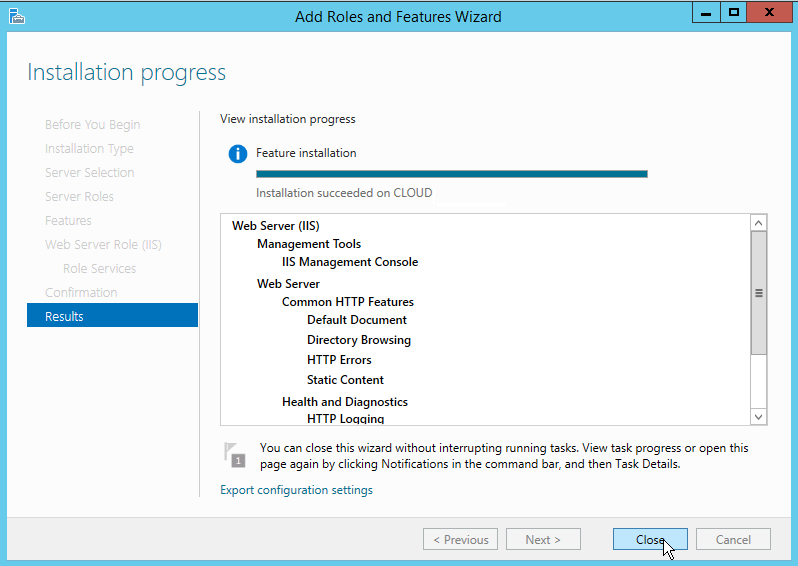 IIS 8.0 is now installed. To bring up the Internet Information Services Manager go to the Service Manager, click Tools and the click Information Services (IIS) Manager.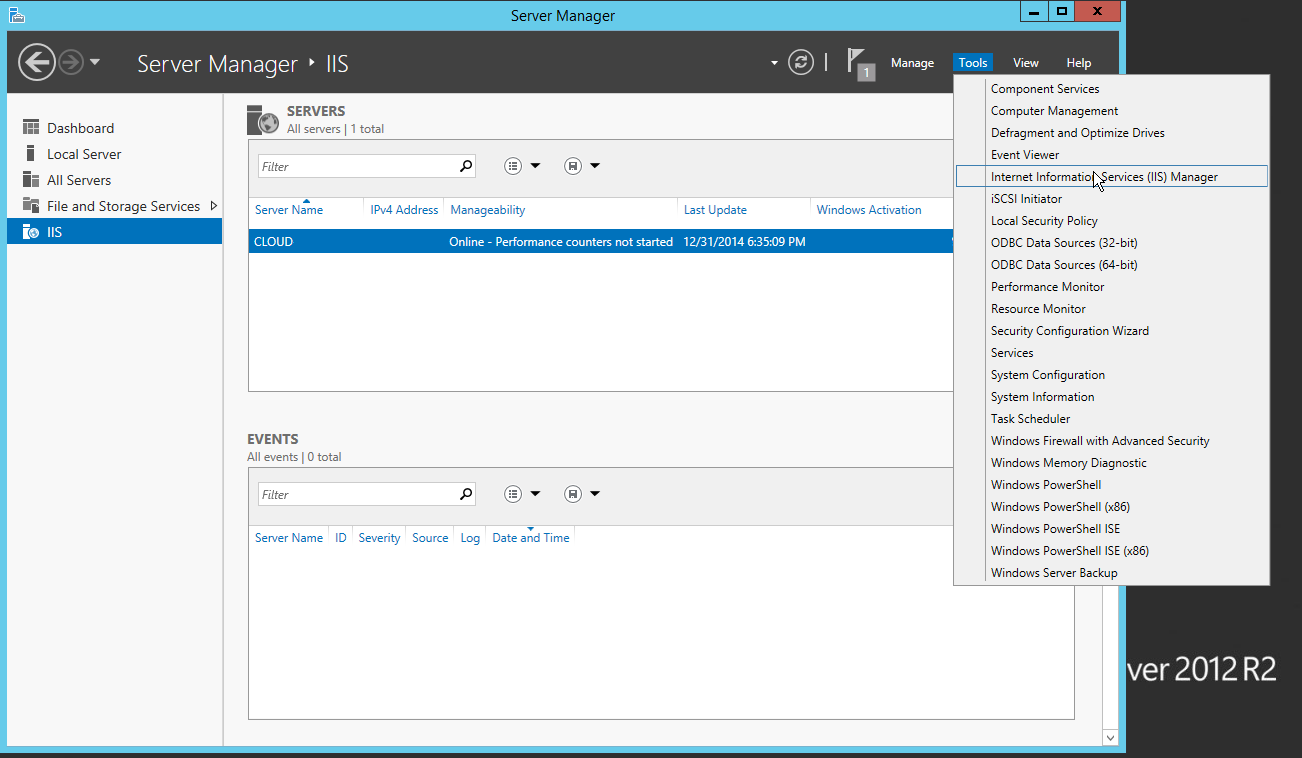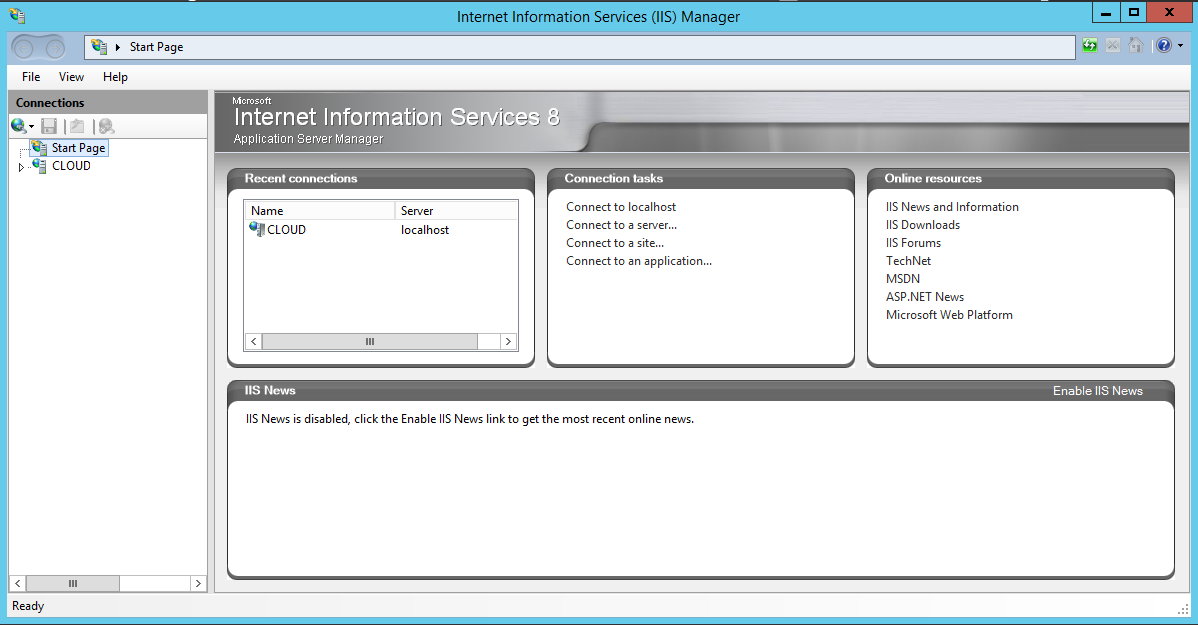 Congratulations! You have just installed IIS. Check out Configure IIS In Windows Server 2012 for more information.
Atlantic.Net
VPS hosting is just one of the many hosting services offered by Atlantic.Net – We also offer dedicated, managed and HIPAA compliant hosting services. In 20+ years of service, our solutions have been focused on providing the very best in web solutions to our valued customers! Contact us today for more information on any of our services!