Trusted By Over 15,000 Businesses
World-class Colocation Hosting
You've already invested a significant amount of time and money into the hardware that powers your business. Why not take the necessary steps to protect that investment? Our world-class data center facilities provide the perfect environment for any colocation client.
One Month Free With Atlantic.Net
As an Atlantic.Net client, you'll get one month of free colocation hosting and enjoy state-of-the-art redundant hardware, enterprise-grade climate control, and top-notch security - both virtual and physical. Below, we've outlined just a few of the advantages you'll enjoy as an Atlantic.Net client. By the time you're done reading, we think you'll agree that we're one of the best there is.
It gets better. No matter how sensitive your data happens to be, it'll be safe with us. All racks, servers, and cages are monitored 24/7 by our operations center and are housed in a fireproof and highly-protected data center environment. Click here to learn more about our data center facilities around the world
Redundant, Reliable, Robust: Atlantic.Net's colocation facility provides a secure, stable platform for modern-day e-commerce and mission-critical applications. Our best-in-class infrastructure makes sure that everything about your server is kept precisely the way you need it - from climate to security to connectivity. So confident are we in the quality of our data center that we offer our clients a 100% uptime SLA on both network and infrastructure.
---
A Direct Line To The Internet Backbone: Atlantic.Net's specializes in servicing high-traffic websites. Our network is one of the best you'll find to match your considerable bandwidth demands. Our network combines large, scalable pipes with multiple redundant, high-speed connections; these connections are coupled with an automated system that automatically selects the fastest data route and sends it through a new carrier if your provider is unavailable.
---
Fully-Certified For Your Satisfaction: Our Orlando facility is audited and SOC 2 and SOC 3 certified. Our hosting operation is routinely and systematically inspected by a third-party auditing firm. They're painstakingly analyzed, with organizational structure, physical/environmental controls, physical/logical security, governance and administration subjected to expert scrutiny. We take the quality of service seriously and pledge to continue to maintain it.
---
Quick And Easy Data Backup: Our automated backup platform gives you full control of how, where, and when your backups are stored. It's easy to configure and highly customizable, to help prioritize the most important data first. Our storage systems are fully redundant, too - data loss should not be even a concern.
---
Carrier-Neutral Data Center Network Providers: Atlantic.Net works closely with a host of carrier-neutral network providers to give our clients the
Colocation Hosting Features
Facility
Data-Grade HVAC, conference room facilities, advanced fire suppression, flexible space configuration, customer staging area; backed by redundant internet connections, temperature and humidity control.
Power
Generator backup for 100% of customer peak load with a fuel supply of 24 hours, with guaranteed refueling contracts. 120/208v AC and — 48v DC Power circuits. Parallel redundant UPS with N+1 modules.
Security
24/7/365 controlled access – Biometric palm scanners and proximity card readers. Locking cabinets & cages and closed-circuit digital camera 24-hour recording monitoring – 90-day digital video storage.
---
Colocation Hosting Options
Cage Colocation
Designed with enterprise-level clients in mind, Atlantic.Net's cages are tailored to suit any space, data, and power requirement. With access to multimillion dollar infrastructure and a 100% uptime SLA, our custom cages are the perfect choice for any large enterprise or Fortune 500 company.
Cabinet Colocation
Need to free up your workspace and save a bit of money in the process - but you aren't looking for a full-fledged cage? This is the option for you. Available in a number of scalable configurations, our rack space cabinets are fully customizable - we'll tweak them to suit your precise needs.
5U Servers Colocation
Our 5U shared colocation allow clients to gain access to our best-in-class data center at a minimal cost. 5U colocation is easy to scale-up for business growth. Your business can readily expand as much as it needs; to a quarter, a half-rack, a full rack, or even an entire cage.
Fully Customizable Hosting
We not only provide colocation hosting in a secure data center; we also provide a set of diverse services to help you take your IT infrastructure to the next level. The Atlantic.Net Cloud Platform is engineered to provide fault-tolerant, and ultra-fast performance to drive your computing strategy into the future. The Atlantic.Net Cloud is revolutionizing the IT landscape with an all-inclusive pricing, world-class infrastructure, all backed by expert advisors and always available support team via phone or email.
Our highly available Cloud Platform includes award-winning Cloud Servers, Secure Block Storage, one-click applications, DNS, dedicated private nodes, private networking, RESTful API, data backup, a full suite of managed services, and more.
Dedicated to Your Success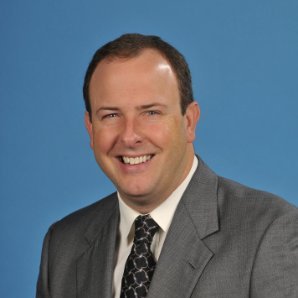 – Jason Coleman
VP of Information Technology, Orlando Magic
"After evaluating a range of managed hosting options to support our data operations, we chose Atlantic.Net because of their superior infrastructure and extensive technical knowledge."

- Erin Chapple
General Manager for Windows Server, Microsoft Corp.
"Atlantic.Net's support for Windows Server Containers in their cloud platform brings additional choice and options for our joint customers in search of flexible and innovative cloud services."
Share your vision with us and we will develop a hosting environment tailored to your needs!
Contact an advisor at 888-618-DATA (3282) or fill out the form below.
© 2019 Atlantic.Net, All Rights Reserved.
We use cookies for advertising, social media and analytics purposes. Read about how we use cookies in our updated Privacy Policy. If you continue to use this site, you consent to our use of cookies and our Privacy Policy.