Verified and Tested 02/28/2015
Introduction
This article will show you how to enter single user mode for maintenance of multi-user environments or changing/resetting a lost superuser password of Centos servers.
Why do I need this?
My cloud server will only enter read-only mode, FSCK complains about permissions, or I need to make sure no one can access my server while I make security changes.
I forgot my cloud server password and I would not like to use the automated password reset feature (see https://www.atlantic.net/vps-hosting/how-to-resetting-atlantic-net-cloud-server-password/).
You will need to access your cloud server using the provided VNC. See the following URL on how to access the server: https://www.atlantic.net/hipaa-compliant-hosting/how-to-using-vnc-access-cloud-server/.
Entering Single User mode for Centos
Once you have decided that single user mode is the only way you can, or want to proceed, you will need to VNC to the server. Don't worry about logging into the server at this point, since this process will need you to reboot the server.
From the cloud portal issue a hard reboot, instructions here: https://www.atlantic.net/dedicated-server-hosting/atlantic-net-cloud-how-to-soft-or-hard-reboot-a-atlantic-net-cloud-server/
Once you issue the hard reboot, you will need to click refresh at the top right of the VNC screen since the hard reboot will reset that connection. You need to click this refresh very quickly otherwise you will miss the boot screen where you can interrupt the boot process.

When the server starts to boot, you will see a GRUB menu/screen. You will need to interrupt the boot by pressing any key.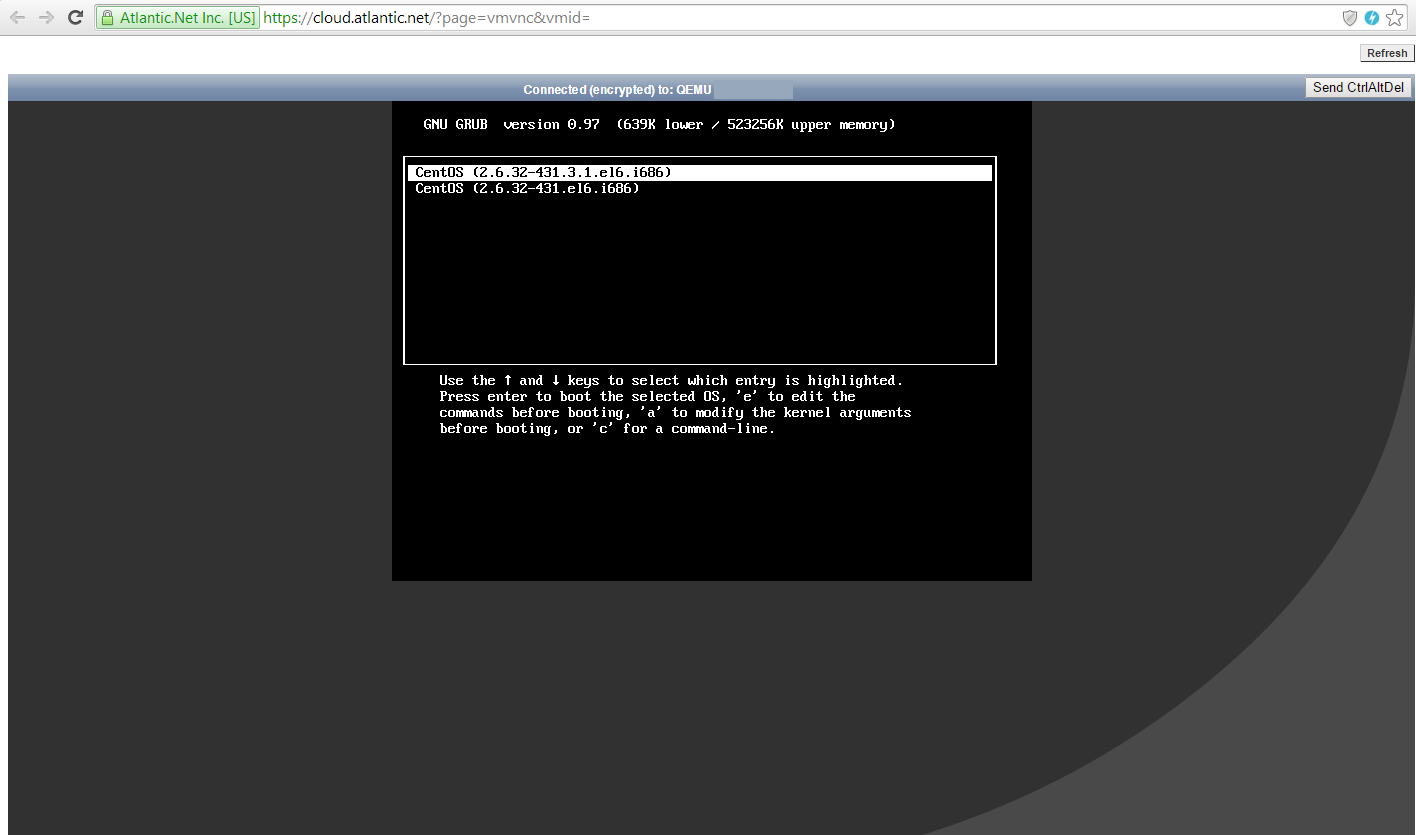 Now you can edit the default kernel your system boots to. By default, the most recently added kernel is at the top of the list and is the default kernel. This kernel should already be highlighted for you.
Press e to edit.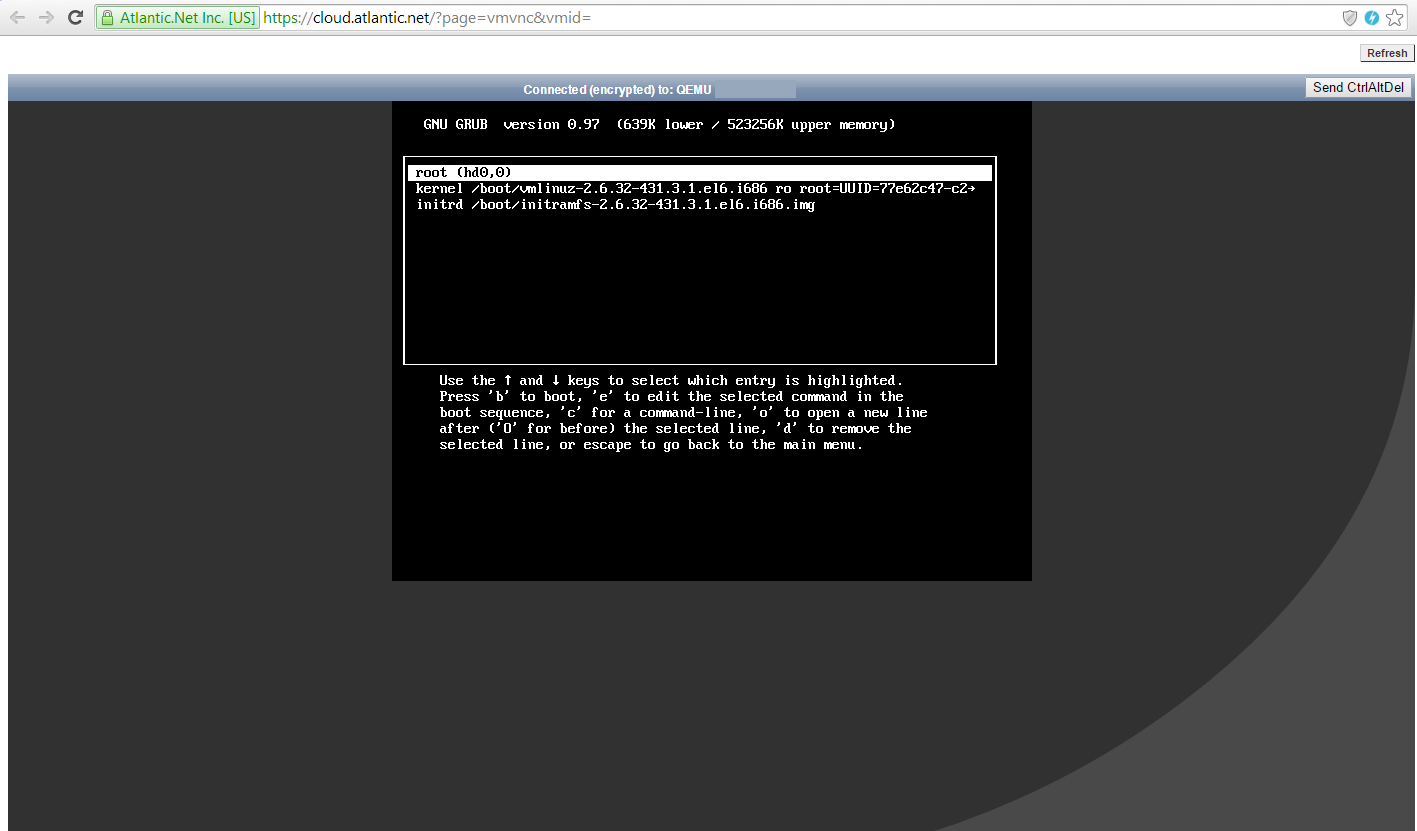 Go to the line that starts with kernel, and press e to edit.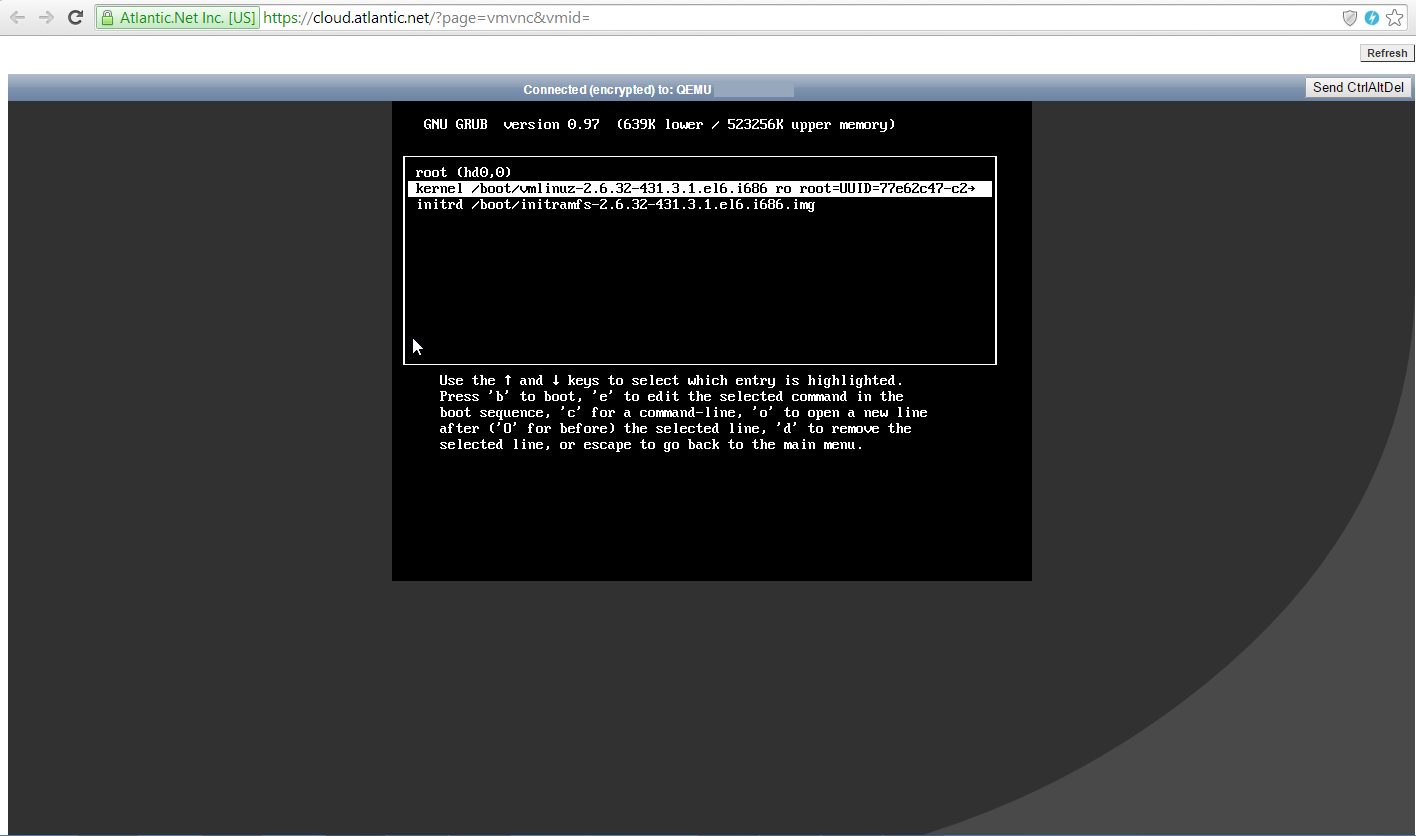 Add the word "single", no quotes needed, to the end of the line and then press Enter.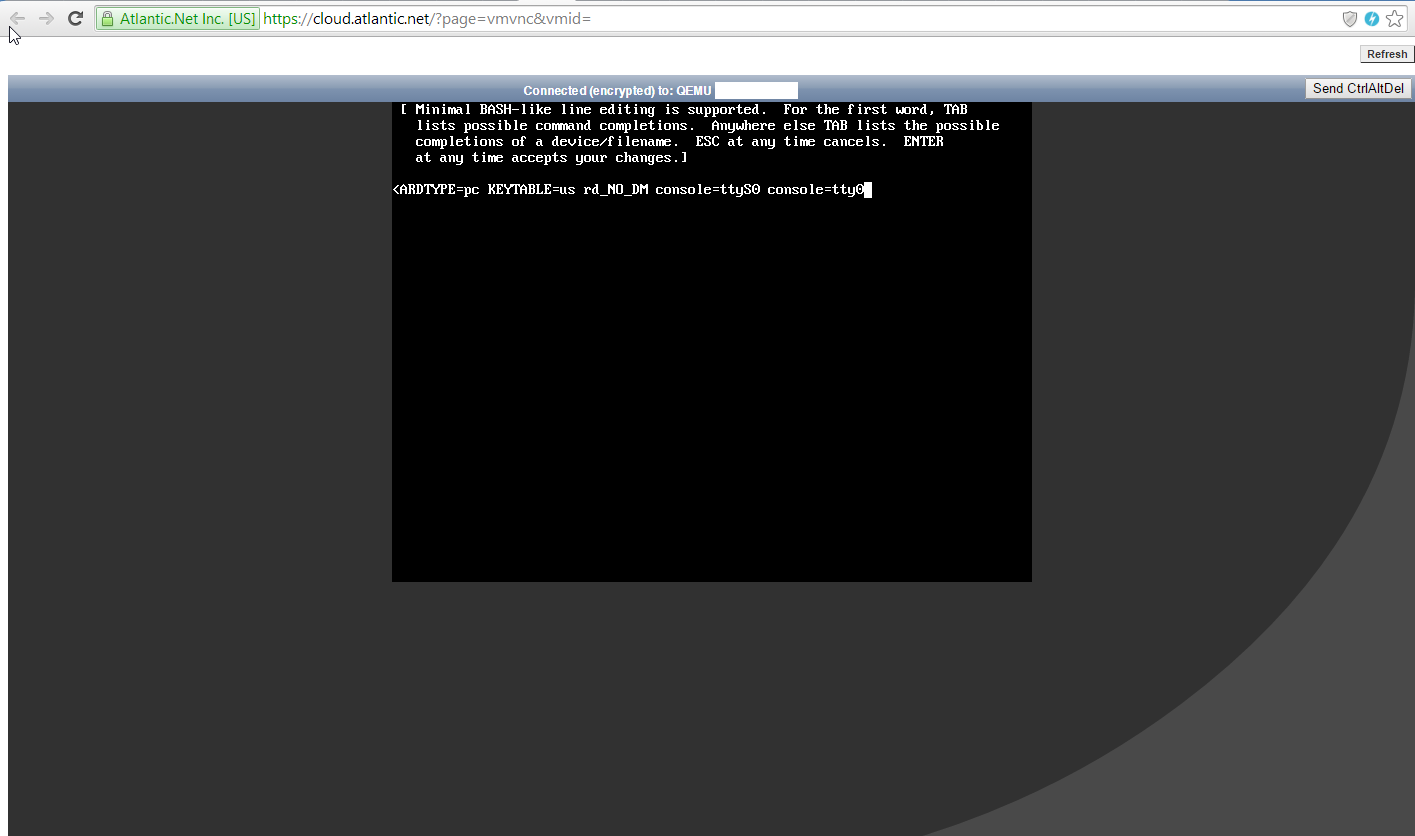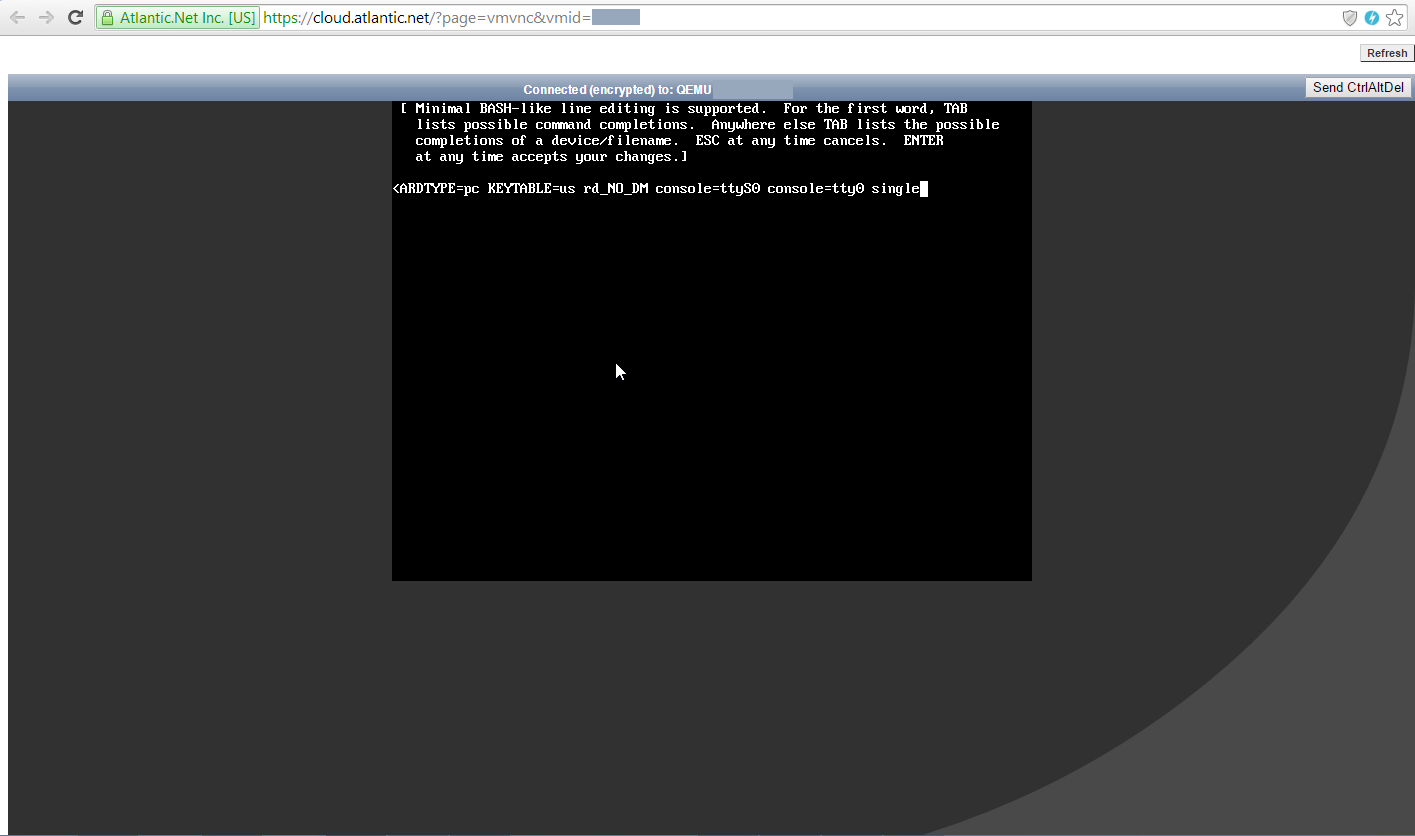 Press b to boot into the newly edited kernel.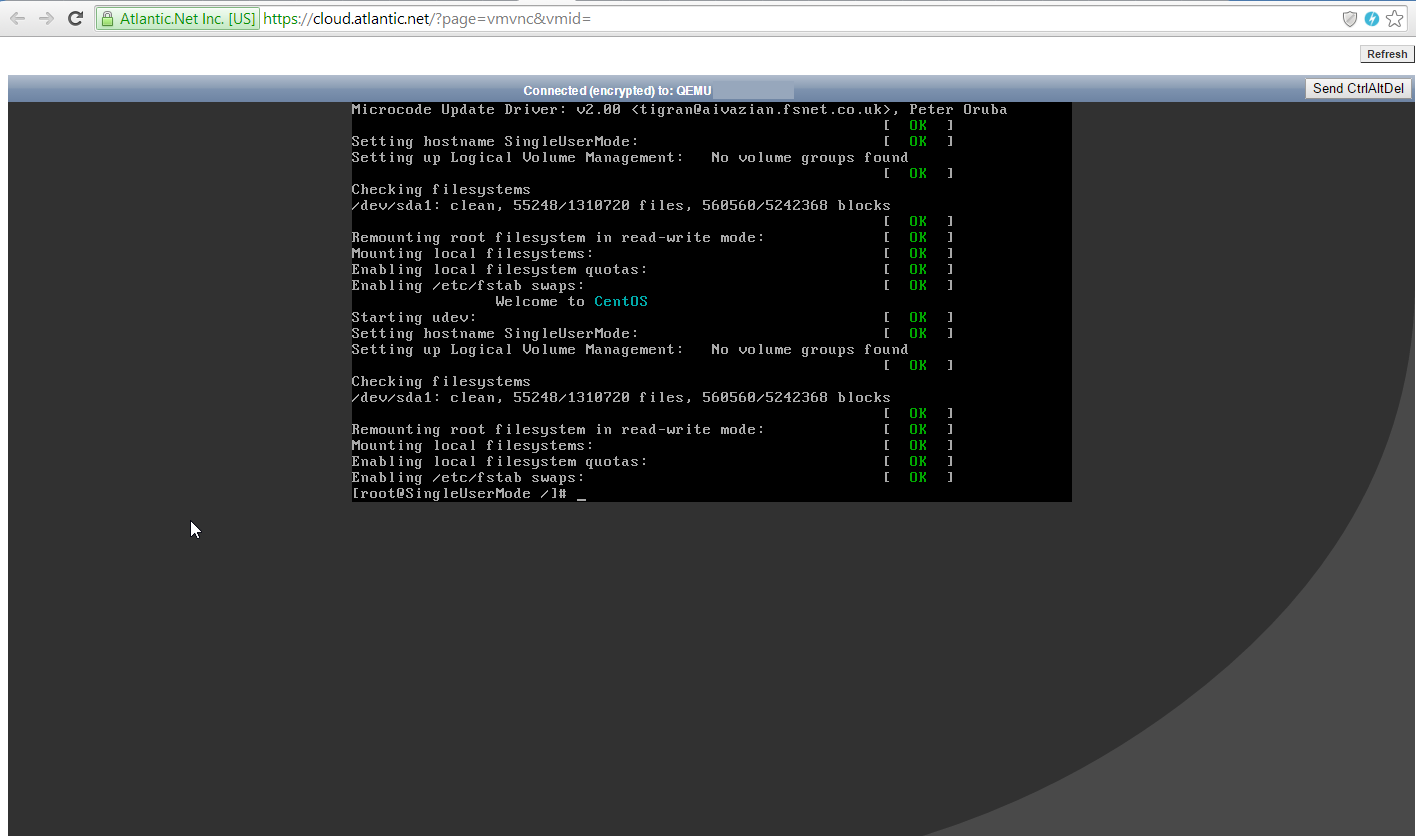 Now you are in single user mode. You may perform actions such as FSCK, passwd, and other commands for maintenance.
Check back for more information from Atlantic.Net, including content about our HIPAA-compliant cloud hosting services.