If you want to get your cloud computing costs down to the level you expected when you initially made the transition, one expert argues that the solution is simple: cut out the middleman.
When 150 top IT executives in the United Kingdom were asked about the challenges and costs of transitioning to cloud, the results (released in early 2015) were both predictable and startling.
Seven in 10 respondents said that cloud had introduced problems for IT staff. That's a no-brainer: working with any new technology will mean some amount of problem-solving, no matter how smooth the transition. The real eye-opener was that UK companies were not consistently able to cut their budgets, with almost 3 in 10 (28%) noting that their anticipated cloud ROI evaporated entirely.
Where did the money go? One cloud executive says there is a simple and substantial way in which money is being misspent.
His argument: As companies transition from legacy applications to cloud environments, IT departments have become accustomed to using consultants and support services. It's understandable that organizations were hesitant to take on this huge technological transition themselves, but the expensive "training wheels" of paid expertise are about to be removed.
After all, one of the main advantages of cloudification is cutting the IT budget. However, cloud total cost of ownership (TCO) is often bloated with huge consulting fees.
The reason that firms are paying too much is that they are still using the same basic process and expectations to adopt cloud systems as they used for traditional implementation. Not wanting to change everything at once, the legacy methods have remained, and they've continued to unnecessarily use the consult/support model.
With software that is purchased for on-site deployment, says cloud executive Alok Misra, the advice of consultants has been used by companies to choose the right programs. "The vendor then cashes the license check, and consultants charge for customizing and implementing the system," he adds. Once it's deployed, support, upgrades and maintenance carry costs for years to come."
With that scenario, the business has hired a consultant prior to purchase of the software. They then spend additional money on consulting, support, or internal IT for the lifecycle of applicable programs. Has this system been helpful to avoid errors as people are transitioning to the cloud? Certainly. But it isn't cheap. In order to choose, deploy, and support software, firms typically spend an additional 40% to 100% what they are paying for the applications themselves.
As industry commits more and more to the third platform (cloud / mobile / social / big data), that model is increasingly irrelevant – for a couple major reasons. First, the expense is lower to test out a cloud offering than for on-premises solutions. Consultants have brought in substantial revenue assisting organizations in picking out software. The expert's fee is typically in the neighborhood of $15,000 or $20,000 for 2 to 4 weeks. It's no longer appropriate to be that painstaking with a selection.
"In the cloud, for $6,000 to $8,000 you can buy an annual subscription to most cloud products that a team can pilot test for a year," Misra explains. "If it works, you can expand usage to the rest of the organization."
Second, you have a huge spectrum of vendors at your fingerprints with the cloud. Service providers can use a public cloud machine, such as an Atlantic.Net cloud servers, to meet the specific needs of any B2B target. That software is then available to those customers so that they don't have to customize cloud solutions themselves – which cuts consulting expenses considerably.
Adoption of cloud software is 20% lower than it is for on-location solutions, says Misra. "That's because cloud apps are multitenant, which means the IT platform – and costs – are shared by customers," he explains. "Also, the great variety of commercial cloud products ensures a better fit out-of-the-box, which means implementation costs go down."
Companies that offer software-as-a-service typically support their solutions free of charge, offering their services via subscriptions. These vendors are essentially passing on the flexibility of infrastructure-as-a-service vendors that offer per-second billing and no-contract Private Cloud Hosting, (Atlantic.Net Private Cloud Hosting). Customer satisfaction is essential in this scenario.
Why, then, do businesses still buy systems integration and similar consulting plans? Since the field of cloud is new, it is in rapid flux, so it can be difficult for companies to fully understand the landscape. Systems integrators are also good at presenting their solutions in the comfortable language of the old model.
As the world of cloud continues to grow and demand increasing attention from leaders, many businesses will be cutting out the middleman and experiencing greater savings. IT departments will realize that consulting and support services often don't justify the expense.
At Atlantic.Net, we are proud of the 24/7 technical support we offer for our 100% pure SSD cloud servers. But we also make adoption and use incredibly simple so that you don't have to hire outside experts. Test out our SSD Cloud Hosting – paying as you go, by the second.
Cloud Server Hosting services are only one of our offerings – we also offer dedicated hosting, managed hosting, and HIPAA-compliant hosting in our HIPAA data centers.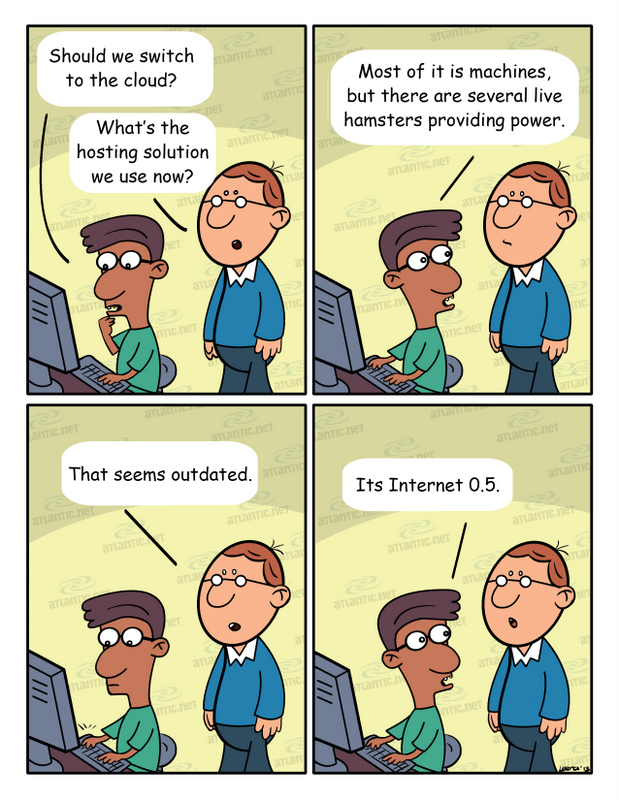 By Moazzam Adnan