Trusted By Over 15,000 Businesses
Dedicated Cloud Nodes:
Our Dedicated Cloud Nodes are private computing nodes that are fully dedicated for your use, backed by world-class hosting infrastructure in one of our HIPAA-compliant global data center locations . This service is ideal for hosting companies, telecommunication companies and businesses with a growing need for powerful server infrastructure.
Dedicated Node Hosting Plans
*Windows Cloud Nodes are available at an additional $450 per month
*Optional Backup is $0.10 per GB per month.
*Don't see the plan or feature you are looking for? Get in touch with us, we have customized solutions available to meet your needs.
Dedicated Cloud Node Features
Fully Dedicated Cloud Computing
Fully dedicated and private environment for your use with no shared resources with other customers and no noisy-neighbor issues.
---
Private and Public Cloud
Launch Cloud Servers on your Dedicated Cloud Node or our Public Cloud based on your project needs.
---
Blazing Fast SSDs
All of our Dedicated Cloud Nodes are powered by enterprise-grade solid state drives (SSDs), providing blazing fast performance for your servers and applications.
---
Highly Available Infrastructure
Our highly available infrastructure stands ready to accommodate hosting projects of any scale and size. Backed by 100% up-time guarantee, our Dedicated Cloud Nodes give you the ultimate peace of mind.
Redundant Storage
Our highly redundant architecture ensures that your servers and apps stay up and running even when components misbehave.
Provision Any Plan
Freedom and flexibility to provision any plan type.
Compliance Ready
Secure and ready to help you address and meet your compliance and regulatory requirements.
Bring Your Own Software Licenses
Reduce costs by allowing you to use your existing server-bound software licenses.
Manage your Resources
View and manage all RAM, CPU, and Disk space in use on your Dedicated Cloud Node.
Manage your Servers
Complete control to create, manage, and remove Cloud Servers on your Dedicate Cloud Node
Optional Daily Backup
Secure optional daily backup available.
Metrics Graphs
View usage metrics graphs for all your Cloud Servers on your Dedicated Node.
Dedicated to Your Success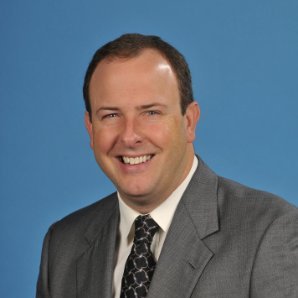 – Jason Coleman
VP of Information Technology, Orlando Magic
"After evaluating a range of managed hosting options to support our data operations, we chose Atlantic.Net because of their superior infrastructure and extensive technical knowledge."

- Erin Chapple
General Manager for Windows Server, Microsoft Corp.
"Atlantic.Net's support for Windows Server Containers in their cloud platform brings additional choice and options for our joint customers in search of flexible and innovative cloud services."
Share your vision with us, and we will develop a hosting environment tailored to your needs!
Contact an advisor at 888-618-DATA (3282) or fill out the form below.
© 2019 Atlantic.Net, All Rights Reserved.
We use cookies for advertising, social media and analytics purposes. Read about how we use cookies in our updated Privacy Policy. If you continue to use this site, you consent to our use of cookies and our Privacy Policy.