Trusted By Over 15,000 Businesses
Private Cloud Hosting
If you require a private environment, Atlantic.Net has the solution: Private Cloud. Our Private Cloud solutions deliver scalability, flexibility, and elasticity with the control and customization you can only get from having dedicated resources, all while delivering the cost-effectiveness of cloud computing technology!
Customized Cloud Virtualization
Atlantic.Net addresses this by deploying your complete Private Cloud environment on dedicated hardware. In addition, our Private Cloud Hosting comes with dedicated redundant networking and storage. With the virtualization technology of your choice, we'll deploy a customized, fully-optimized Private Cloud solution, no matter what your specific needs may be. Our decades of experience providing for high-demand, high-security clients means that we're uniquely suited to help address any security or compliance concerns your organization may have.
Private Cloud Solutions
Atlantic.Net's Private Cloud solutions are provisioned using the latest hardware and software technology, using custom Microsoft Hyper-V configurations to increase flexibility and portability. Private Cloud Hosting offers the benefits and savings of cloud technology with the peace of mind knowing your applications are residing on a totally private infrastructure dedicated exclusively to your organization.
Features
Seven diverse and fault-tolerant data centers
SSAE 18 and SOC certified data centers
Intuitive interface with powerful features
24x7x365 technical engineer support staff via USA-based Security Operations Center
Self-healing redundant infrastructure and automatic failover
Multiple diverse and redundant tier 1 bandwidth providers
Full root/administrative access
Customizable service configurations
CPU acceleration capable
1 Gbps, 10 Gbps, 40 Gbps, and 100 Gbps network options
Why Choose Atlantic.Net Managed Private Cloud
Why handle your own server management when you don't have to? Let Atlantic.Net manage your Private Cloud. We have decades of experience managing cloud computing environments. With Atlantic.Net's Managed Hosting solution, you can readily provide your organization with a powerful, easy-to-use solution that leaves everyone to focus on what's important.
In addition to all the dedicated resources, cost-effectiveness, and increased availability that comes standard with Private Cloud, you also gain access to a wealth of knowledge: our fantastic support team. With around-the-clock monitoring and technical support, we are here to manage every aspect of your server for you whenever you need it.
Active Administration: We'll actively manage your private cloud server's resources, including CPU, network, and hard disk utilization.
VM Provisioning, Cloning, And Removal: Through a self-service portal, clients can start up, stop, and gain console access to any configured virtual machine.
Easy System Updates: We'll test every new update to ensure it doesn't cause issues with the system – then install them through a cluster-aware process that allows us to ensure 100% uptime while updating each node.
Clustering: Through our powerful control panel, private cloud hosting clients can migrate their VM to another host server in the event of system failure or load balancing. This allows virtual machines to be effortlessly redistributed amongst multiple host servers, in addition to allowing for the configuration of shared storage nodes.
Replication/Manual Failover: Our virtual machine replication process is designed to provide cross-node fault tolerance via an increase of the necessary storage, CPU, and memory requirements per node.
Advanced Monitoring: All virtual servers feature SNMP and hypervisor-specific performance monitoring tools, in order to ensure both hardware and the host server are functioning properly. We also offer customized monitoring for memory, CPU, load average, network, I/O, and hard drive health.
Advanced Management: We'll do everything in our power to ensure your hardware, virtualization hypervisor, and virtual machines are all functioning properly. Should you encounter any issues with your private cloud system, our certified professionals stand ready to assist you under a consulting agreement. These professionals include engineers certified by Cisco, Juniper, Microsoft, Oracle, SAP, and Red Hat Enterprise Linux.
Atlantic.Net Managed Services
Dedicated to Your Success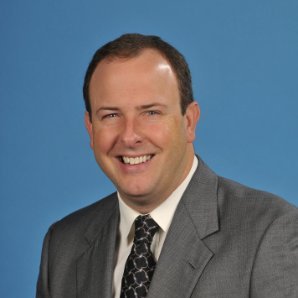 – Jason Coleman
VP of Information Technology, Orlando Magic
"After evaluating a range of managed hosting options to support our data operations, we chose Atlantic.Net because of their superior infrastructure and extensive technical knowledge."

- Erin Chapple
General Manager for Windows Server, Microsoft Corp.
"Atlantic.Net's support for Windows Server Containers in their cloud platform brings additional choice and options for our joint customers in search of flexible and innovative cloud services."
Share your vision with us, and we will develop a hosting environment tailored to your needs!
Contact an advisor at 888-618-DATA (3282) or fill out the form below.
© 2019 Atlantic.Net, All Rights Reserved.
We use cookies for advertising, social media and analytics purposes. Read about how we use cookies in our updated Privacy Policy. If you continue to use this site, you consent to our use of cookies and our Privacy Policy.