Trusted By Over 15,000 Businesses
HIPAA Cloud Hosting
We provide a secure and affordable HIPAA cloud compliant hosting environment that only you can access; you'll have access to all the benefits of cloud hosting with none of the risks. Our HIPAA Cloud Hosting has been audited and certified by an independent third party against the HIPAA Security Rule for HIPAA compliance.
HIPAA-Compliant Cloud Hosting
Can cloud hosting be HIPAA-compliant ? You could be forgiven for thinking the cloud isn't secure enough for healthcare - there's plenty of paranoia about the safety of cloud hosting, after all. You needn't worry, though. We'll provide your healthcare firm with an ultra-secure private cloud that only you can access; you'll have access to all the benefits of cloud hosting with none of the risks. Read more in What is HIPAA Cloud Hosting?
We've taken the following security measures to make sure our HIPAA compliant cloud hosting is as ironclad as possible:
A fully-managed firewall that prevents unauthorized network access.
A robust Intrusion Prevention Service to root out specific breach attempts.
A virtual private network (VPN) to encrypt data moving into or out of the system via SSL certificates and other technologies.
Beyond security, we understand that healthcare organizations desire quick, efficient, and effective support. We're more than up to the task of providing just that. All Atlantic.Net clients have access to 24/7 phone and email support.
This page was updated on September 10, 2019.
Top 8 HIPAA Compliant Cloud Features
While this is not meant to be a comprehensive list, a HIPAA-compliant cloud hosting environment and the hosting company should offer the following core features. Below we list those features and go into greater detail about how Atlantic.Net fulfills the requirements for HIPAA-compliant cloud hosting.
Firewall and Intrusion Prevention Service
Fully-encrypted Virtual Private Network
Backups and Data Recovery
Robust Log Management
High Availability & Reliability
Third-Party HIPAA/HITECH Auditing
Atlantic.Net's Managed Solutions
Atlantic.Net is a leader in HIPAA-Compliant Hosting . With plans tailored to fit your needs and a dedicated round-the-clock support staff, we are ready to help you implement HIPAA. We have both traditional HIPAA Dedicated Server Hosting plans and also Managed Cloud HIPAA solutions.Our Atlantic.Net Managed Firewall and IPS (Intrusion Prevention Service) come included, along with daily backups and 24/7 monitoring.
HIPAA Cloud Services
In addition to managed/unmanaged dedicated servers, we offer virtualization hosting solutions with Hyper-V Private Virtualization Hosting – Microsoft Hyper-V.
vCPU Up to 112 vCPUs
RAM Up to 2 TB of RAM
SSD Disk Up to 12TB of SSD
Storage Redundancy RAID 10
IP Addresses IPv4 & IPv6, Private & Public
Monthly Bandwidth Up to 10Gbps
VPN's
Cloud Server Management
Intrusion Prevention
Anti-Malware
Network Security
Log Inspection
Integrity Monitoring
Managed Backup
Managed Firewall
Encrypted Data At Rest
Get Started

What is HIPAA Cloud?
Businesses that handle sensitive data requiring regulatory compliance often have computing needs which make them ideal candidates to benefit from the cloud. Medical practitioners covered under the Health Insurance Portability and Accountability Act (HIPAA ) and the Health Information Technology for Economic and Clinical Health (HITECH) Act must have confidence in the availability and security of their IT systems not just because they are required to by law, but because their delivery of critical services depends on it.
In previously discussing private and public cloud hosting solutions, we defined cloud computing roughly as the use and storage of data and programs over the internet, enabled by virtualization, as a scalable and elastic service. Atlantic.Net's HIPAA Compliant Cloud Hosting offering is an environment specifically engineered for HIPAA compliance within the Atlantic.Net Public or Private Cloud. It provides secure and compliant IT system access to internal, remote, and mobile employees to allow them to concentrate on service delivery.
HIPAA compliance is based on satisfying a set of requirements, including the Privacy Rule, the Breach Notification Rule, and the Security Rule. Healthcare companies will also be concerned with the Health Information Technology for Economic and Clinical Health (HITECH) Act, which regulates the electronic transmission of health information. HIPAA compliance failures can result in jail time, and more frequently, result in fines of thousands or even millions of dollars for a covered entity (CE), such as a health care provider, health plan, or health data clearinghouse. What makes a solution HIPAA compliant is a series of plans, measures, and commitments underpinned by enhanced security features.

What is a HIPAA-compliant cloud?
HIPAA compliance requires that a set of data security standards and capabilities be met, but does not specify certain technical means to meeting them. According to the U.S. Department of Health & Human Services, provisions in a Service Level Agreement (SLA) between a covered entity and a HIPAA-compliant cloud provider may address HIPAA concerns, including: system availability and reliability, back-up and data recovery, how data will be returned to the customer after the service, security responsibility, and limitations of data use, retention, and disclosure.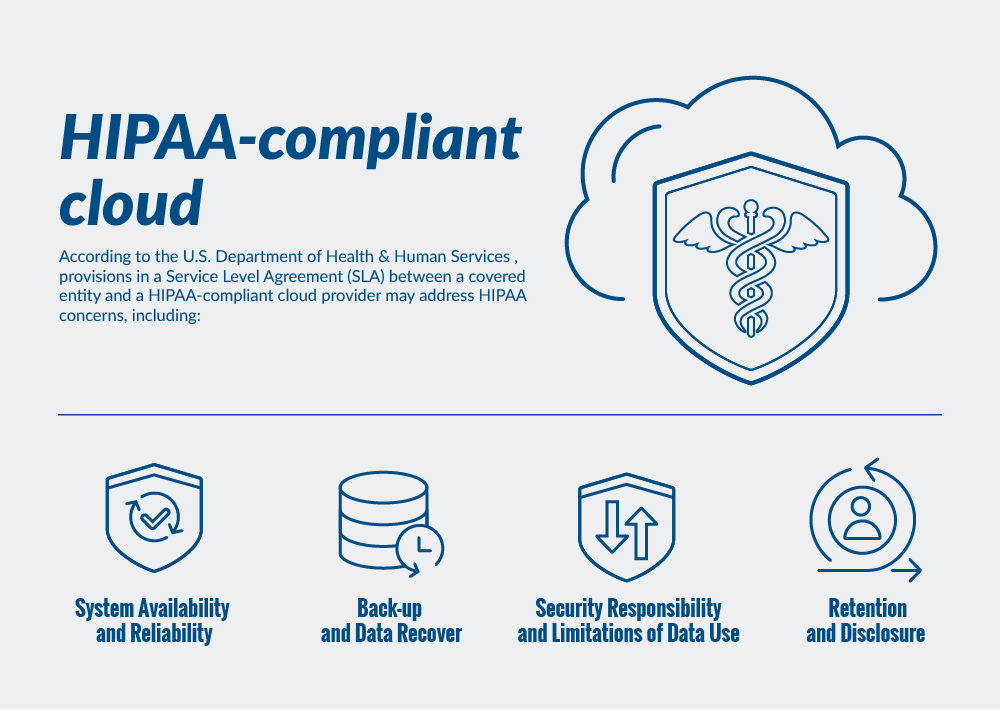 The main security features of Atlantic.Net HIPAA Cloud are its fully managed firewall solutions and advanced intrusion prevention service (IPS). An IPS provides real-time threat monitoring, based on a continually-revised threat database, which is used to identify threats within the system based on their patterns or "signatures." The firewall controls and protects access to the perimeter of the cloud and tracks a variety of metrics, such as the response rate for network gateways. Network security professionals take care of the monitoring, updating, and other tasks necessary to the firewall and IPS's management, removing a significant source of potential risk, frustration, and man-hours from the healthcare organization.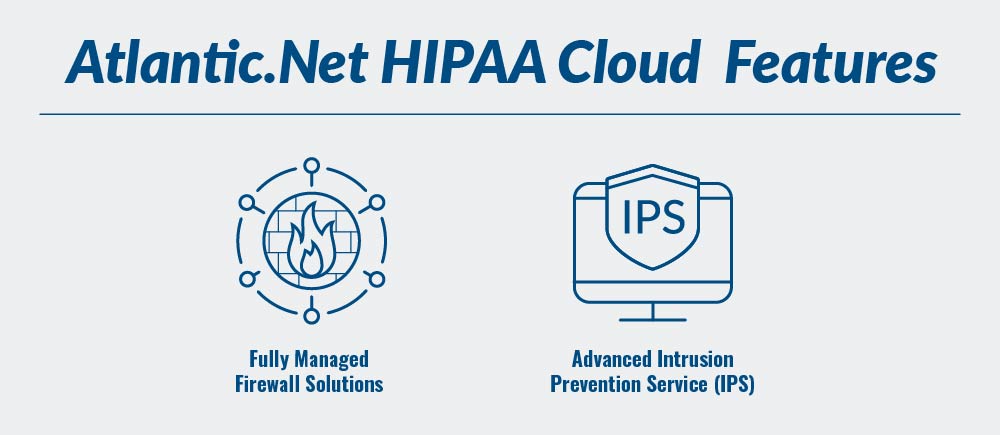 In addition to our fully managed firewall and IPS, Atlantic.Net also includes fully-encrypted Virtual Private Network (VPN) access to all of a business' hosted servers. This helps satisfy the requirement that all data transmitted to a server with Protected Health Information (PHI) is sent over a secure and encrypted network.
While Atlantic.Net manages the firewall and other elements that combine to provide HIPAA compliance, customers can choose to manage their own host servers, and retain full visibility into their system or have Atlantic.Net's expert engineers manage their servers, freeing up internal company resources to focus on core business directives.

Benefits of HIPAA Cloud
The potential for multi-million dollar fines and jail time for not implementing HIPPAA/HITECH compliance makes it essential for all covered entities. The global market for IT services in support of healthcare is expected to grow from $134 billion in 2016 to $280 billion in 2021, with the majority of revenue in North America, according to MarketsandMarkets research.
HIPAA compliance delivered through Atlantic.Net's HIPPA Cloud solutions provides all the benefits of the cloud, including availability, scalability, cost savings, access to expert engineeers, along with a strong added security or compliance benefits.
As an Atlantic.Net HIPAA Cloud customer ShareSafe Solutions provides software-as-a-service (SaaS) to healthcare companies for secure, HIPAA-compliant communication and information sharing. ShareSafe Solutions delivers integrated communication between office terminals and mobile devices through the cloud, protecting against breaches with biometric identity authentication and other technologies. The company required a robust cloud to maintain instant communication, without compromising on security. It chose Atlantic.Net for support from skilled engineers, and was rewarded for that decision with swift mitigation of multiple DDoS attacks.

Atlantic.Net's HIPAA solution
In addition to its fully managed firewall solutions and robust intrusion prevention service, Atlantic.Net HIPAA Cloud features highly available infrastructure, an encrypted virtual private network (VPN), a robust log management system, and a choice of Windows or Linux servers. It is all backed by an available Business Associate Agreement (BAA) which establishes parameters for Atlantic.Net's use of protected health information (PHI).
Atlantic.Net's HIPAA solution is third-party audited, and backed by a 100 percent network and hardware uptime service level agreement (SLA). Our data centers are certified, with state-of-the-art redundant systems, power, and physical security.
Having secure infrastructure and meeting planning and documentation standards for compliance are important for satisfying HIPAA requirements . The real value of Atlantic.Net HIPAA Cloud Hosting, however, is our extensive experience surpassing the minimum standards for compliance, security, and availability, backed by our expert team of engineers. Atlantic.Net HIPAA Cloud gives healthcare organizations and CEs an IT environment that provides compliant, high-performance networking, and the service to help healthcare organizations use it to the maximum benefit for their business.
Service Organization Control
Ensures internal controls and best practices for physical security, availability, processing integrity, confidentiality, and privacy.
HIPAA Audited
Ensures that our processes, policies, facilities, and hosting solutions comply with the latest HIPAA Audit Protocols.
HITECH Audited
Stringent testing that continues to expand to comply with HITECH Act policies and protocols.
Our Technology Partners
Business Associate Agreement
Intrusion Prevention Service
Fully Managed Firewall
Vulnerability Scans
File Integrity Monitoring
Anti-Malware Protection
Log Management System
Highly Available Bandwidth
Linux & Windows Servers
Encrypted Backup
Encrypted VPN
Encrypted Storage
Our Data Centers Certifications
Dedicated to Your Success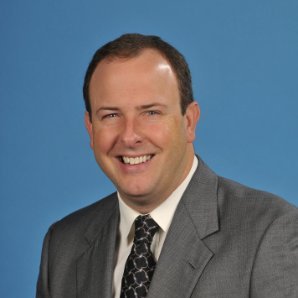 – Jason Coleman
VP of Information Technology, Orlando Magic
"After evaluating a range of managed hosting options to support our data operations, we chose Atlantic.Net because of their superior infrastructure and extensive technical knowledge."

- Erin Chapple
General Manager for Windows Server, Microsoft Corp.
"Atlantic.Net's support for Windows Server Containers in their cloud platform brings additional choice and options for our joint customers in search of flexible and innovative cloud services."
Share your vision with us and we will develop a hosting environment tailored to your needs!
Contact an advisor at 888-618-DATA (3282) or fill out the form below.
© 2019 Atlantic.Net, All Rights Reserved.
We use cookies for advertising, social media and analytics purposes. Read about how we use cookies in our updated Privacy Policy. If you continue to use this site, you consent to our use of cookies and our Privacy Policy.